Pumpkins After Dark is back again for their 3rd year at Country Heritage Park in Milton and we scoped it out to give you a behind-the-scenes tour before you go.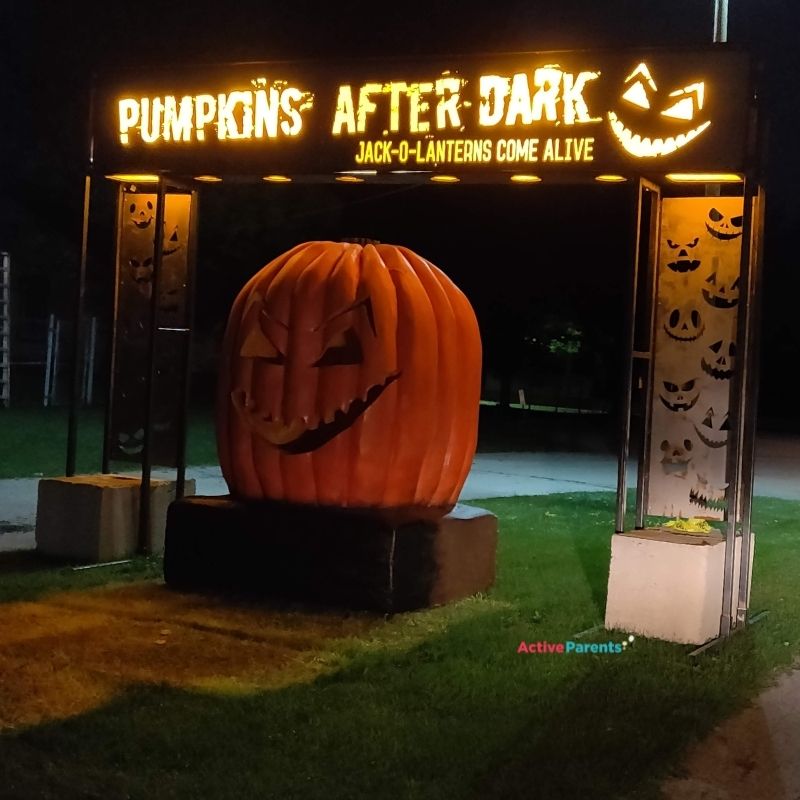 What is Pumpkins After Dark?
If this will be your first year attending Pumpkins After Dark, this Halloween event has been set up as a drive-through experience around Country Heritage Park. Running from September 17th through November 8th in Milton, we think it's the perfect kick-off to the spooky season and ideal for any family who loves Halloween. 
The route is decked out with thousands and thousands of hand-carved pumpkins, some real and some craft. It simply would not be possible to put on an event of this size and duration without using craft pumpkins. Rest assured, it does not take away from the artistry of the sculptures. Every pumpkin is hand-carved in the same artistic manner, using 2D and 3D techniques, as real jack-o-lanterns.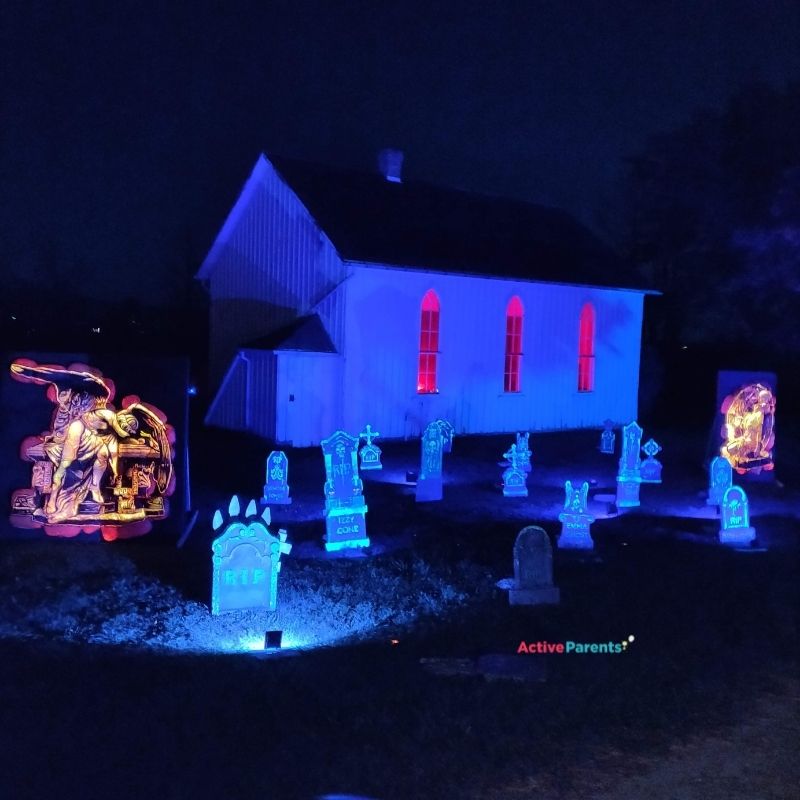 The route is approximately 2.5 km long and it took us almost an hour to drive it. Everyone goes super slow because there is so much to see. Bring your camera! We also pack the kids in with popcorn and goldfish crackers, drinks and a warm blanket because you'll want the windows open for an unobstructed view!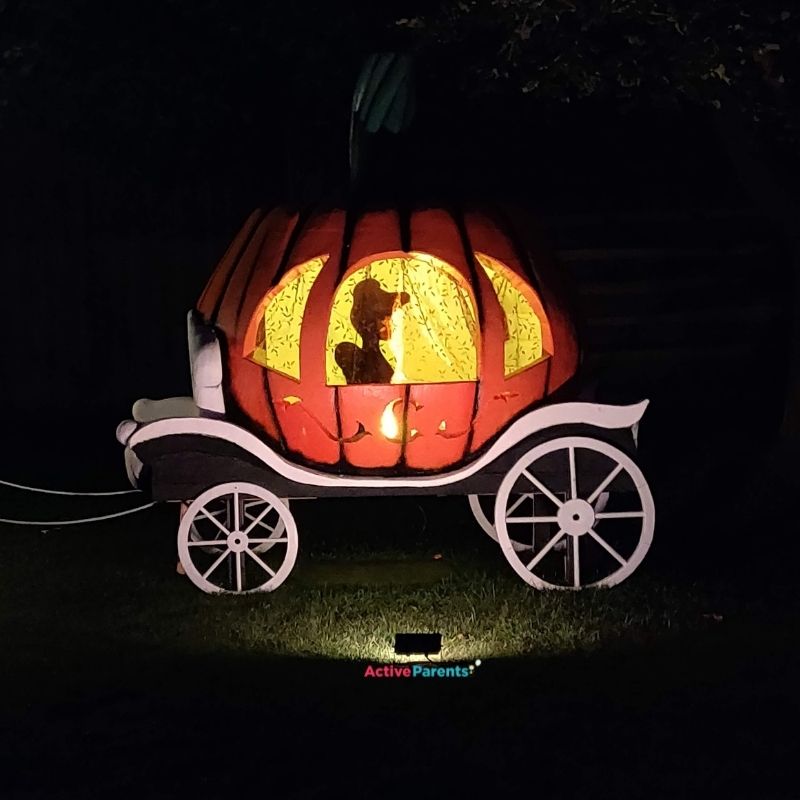 Is Pumpkins After Dark Kid-Friendly?
My girls started going to Pumpkins After Dark when they were 7 and 9 and it's always been a great family event. Many of the carvings are of characters they'll know and love, like Super Mario, Cinderella, Harry Potter and superheroes. 
Nothing jumps out or is created to scare you in any way. There's no gore or blood, or anything like that. 
Check out more photos of our visit here on our Instagram page.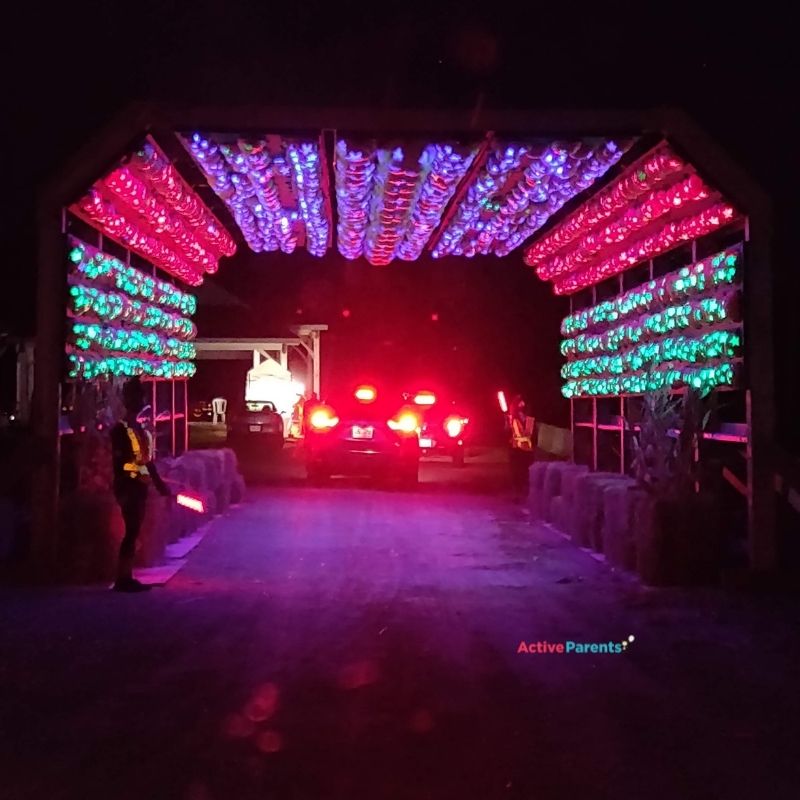 Pre-purchase your tickets here, they're not selling them at the gate. 
You can bring your furry friend, as long as they stay in the vehicle.
Port-a-potties are on site
Tons of friendly staff on-site to help you with directions to get in and out of the route. 
Go slow! See it all! And turn into their special radio station to enjoy some Halloween music and sound effects
Pumpkins After Dark happens rain or shine, and your tickets are not refundable. Tickets are transferrable, though, so share them with friends or family if you are unable to attend.
go on more fall adventures!
Fall is my favourite season, and these are some of my favourite ways to spend it! We love to hike in the fall foliage,  Playgrounds are always a good idea, and be sure to visit some local farms, too!