Mountsberg Conservation Area, part of Conservation Halton, is back with their Evening Halloween Spooktacular. It's an outdoor experience for families to enjoy the fun and (small) frights of Halloween. Happening Thursdays through Sundays from October 6th through 29th, be sure to add this event to your October calendar.
Find more Halloween events happening near you right here!
Pre-Book Your Tickets to Halloween Spooktacular
Can you believe this was only our second Halloween event of the season? You can check out our visit to Pumpkins After Dark here. We pre-booked our visit to Mountsberg's Halloween Spooktacular in advance, and the price was great for what we experienced.
When we arrived, we checked in at the main building and picked up our scavenger hunts. From there we followed the clues and the hints around the property to collect answers so that we could turn in our scavenger hunts for some Halloween treats!
Barns and Barns of Halloween Fun
You can complete the scavenger hunt in any order which I loved because it meant we could see what we wanted to see at our own pace. We started off by visiting the animals in the barn and then made our way to the Haunted Barn which is set up as a mini-haunted house. This would be the only section I would recommend parents check out before or with their little kids. Nothing jumps out but there are some skeletons and decor that younger kids might find scary. In saying that, we went in at the same time as a 3-year-old boy and he was having a ball walking around and checking it all out. Every kiddo is different! Again, click over to our Instagram page and you'll see some videos that we took to hopefully help you plan your visit.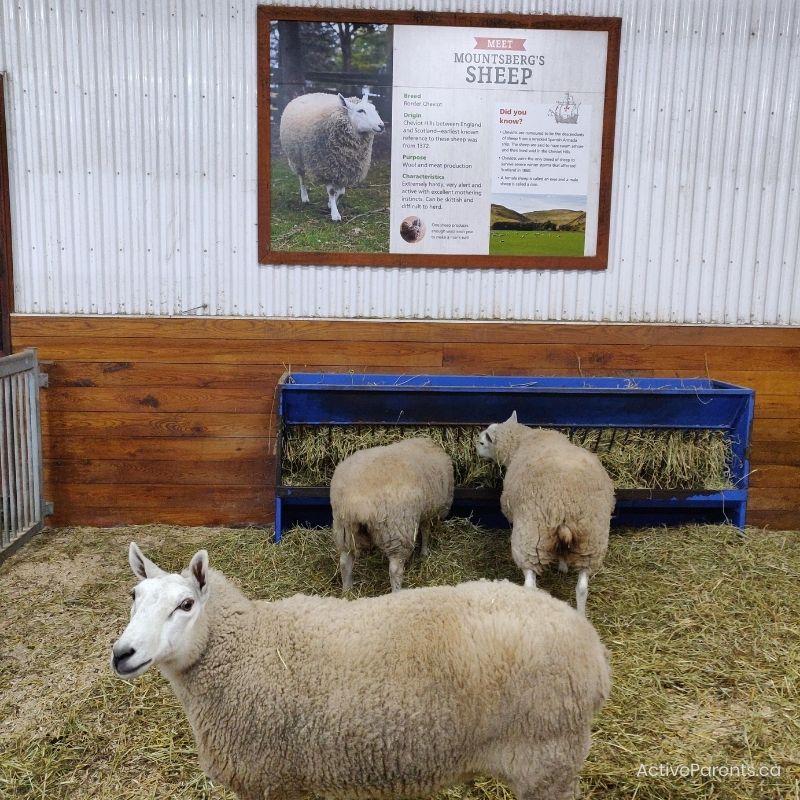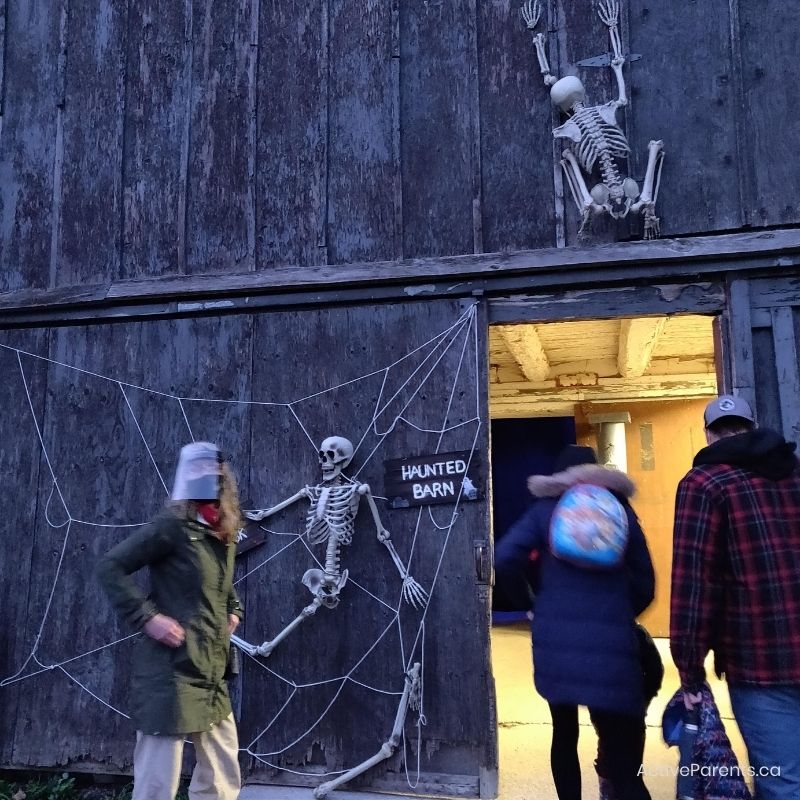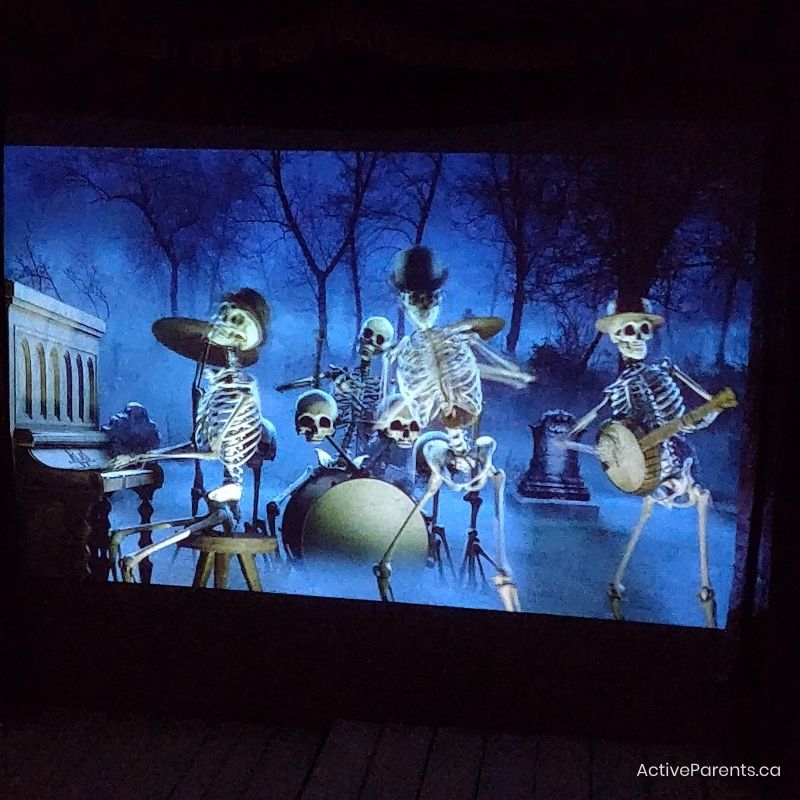 Take a Walk on The Night Trail
Outside of the Haunted Barn, there is a natural playground and some funny Halloween photo opportunities. From there, we did the Night Trail. This is a dimly lit walk that takes you down by the horse fields and throughout more of the grounds. It's decorated very well and lit just enough that you can find your way. Definitely bring flashlights for everyone so they can see where they're walking.
The Night Trail was fantastic and there were lots of photo opportunities along the way. From there we made our way over to the campfire. We had purchased the hot chocolate/apple cider and s'mores package and it was perfect. We warmed up by the campfire and talked to some other families who follow Active Parents! The campfire has Halloween music playing and it was a great spot to relax at. There's a variety of campfires going so plenty of opportunities to keep warm.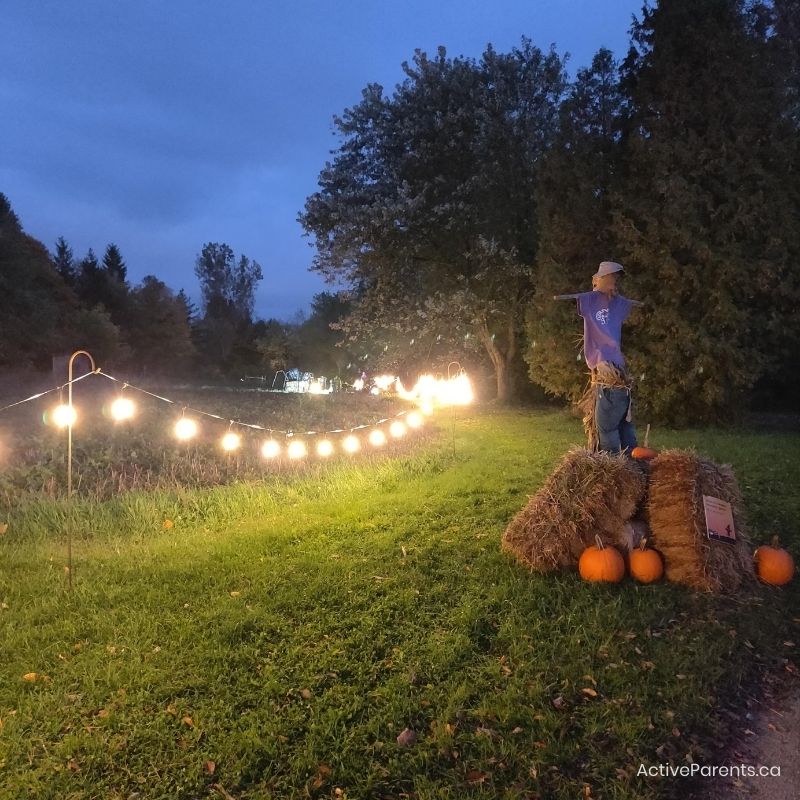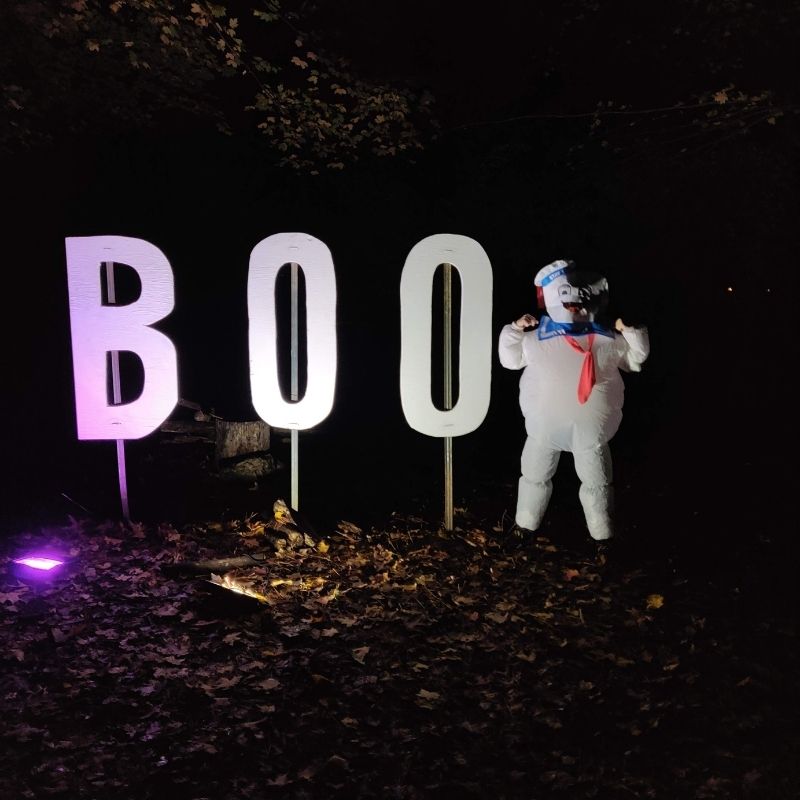 How Long Does The Whole Experience Take?
When we reserved our tickets for Mountsberg Halloween Spooktacular we booked the 5:50 pm to 7:50 pm time slot and it was perfect. Our adventure took us the whole 2 hours and it was fantastically run from start to finish. We saw lots of families with kids of all ages, from new babies in carriers to teenagers, and they were all having a blast!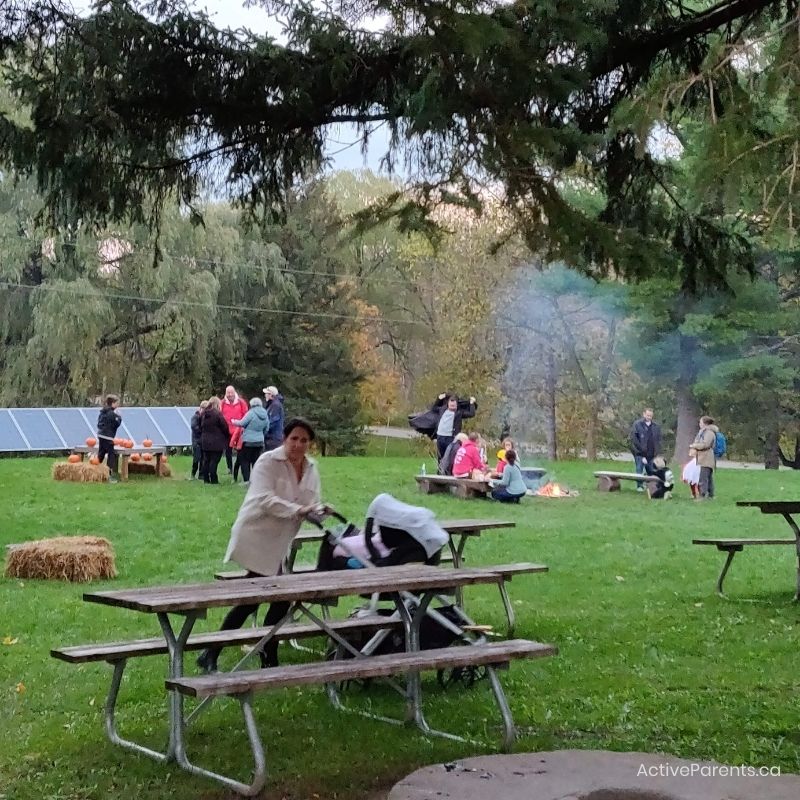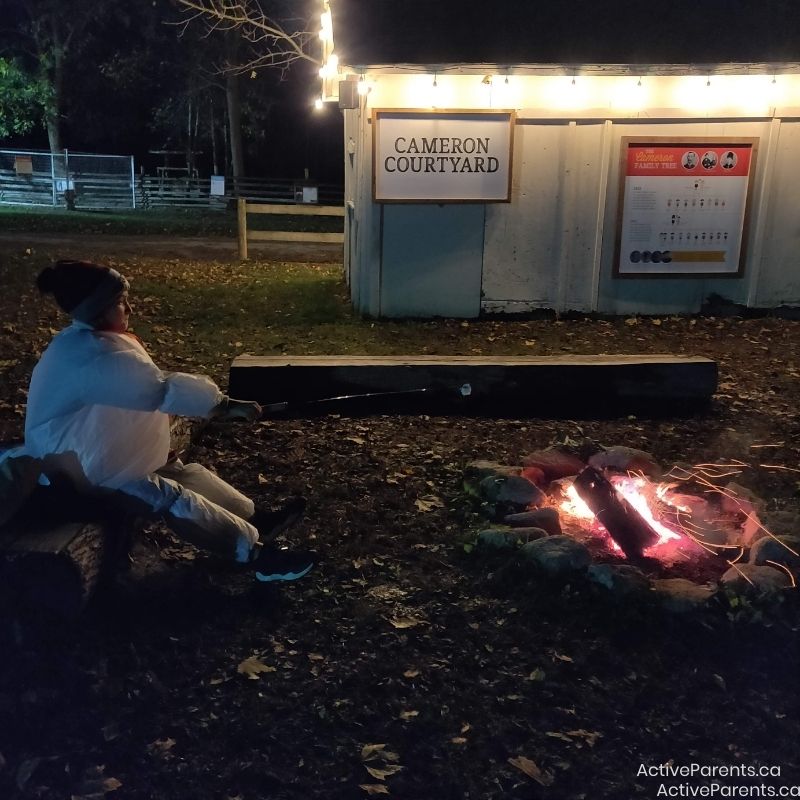 Tips for Your Visit to Mountsberg's Halloween Spooktacular
Just a few tips based on our experience…
Pre-book your tickets here
Bring flashlights, they're fun and functional once the sun sets
Wear boots, rain boots, or shoes you don't care about because the ground can get muddy on the Night Trail
Everyone can wear their costumes! It was great seeing adults join in the fun
Wondering about the scary factor? Watch our videos on Instagram to see what to expect
Dress warmly, it gets chilly once the sun sets
Looking for More Halloween Fun? Look No Further!
More Ideas For Family Fun
We've been to so many cool places, and we've made it our mission to share all the fabulous locations we find with you. Whether you're planning a day trip or looking for the best playgrounds, we've got your back. We are all about discovering the most amazing indoor play areas, farms and animal experiences, and a whole bunch of other visit-worthy local attractions. Check out our latest blog posts below to make sure you have an absolutely epic weekend!