Plan something special for Grandparents Day 2022, it's on Sunday, September 11th this year and it's the perfect time to shower some time and love on the Nannies, Papas, Omas and Opas! We've put together some local ideas for things to do in Hamilton, Burlington and the surrounding area. We've got free things to do, and paid activities, and we even suggest some wheelchair and walker-friendly locations.
Great Places to Visit on Grandparents Day
Joseph Brant Museum
We visited with Grandma and she loved the permanent exhibits. The Costume Gallery is a historical archive of Burlington's musical past complete with photos and wardrobe from the era that saw The Brant Inn in its heyday. The Burlington Gallery gives you an in-depth and interactive journey through the city's heritage. Their current feature exhibit Beyond Human Limits takes visitors inside the minds and bodies of extreme athletes to explore the psychology, physiology, and physicality of some of the most extreme activities in the world.
Open Tuesday thru Sunday 10 am till 4 pm
Art Gallery of Burlington
The AGB is a beautiful space with so much to experience. Each hall is home to a different permanent or temporary exhibit. Take a walk through the greenhouse and enjoy the tranquillity. The entire gallery is wheelchair accessible.
Open Tuesday – Friday 12 PM – 5 PM and Saturday 10 AM – 5 PM
Royal Botanical Gardens
RBG is home to 300 acres of gardens spread across 5 different garden areas. You'll love the tranquility of the Rock Garden (watch our video tour here) and the cafe/restaurant makes for a great lunch option. Grandparents Day is the perfect time to explore the mediteranian gardens (they're indoors_ and let the kids run wild on the outdoor natural playground. If you're looking for a stroll in the sunshine, the Arbouretum and trails cannot be beat.
Open daily from 10 am till 5 pm September thru December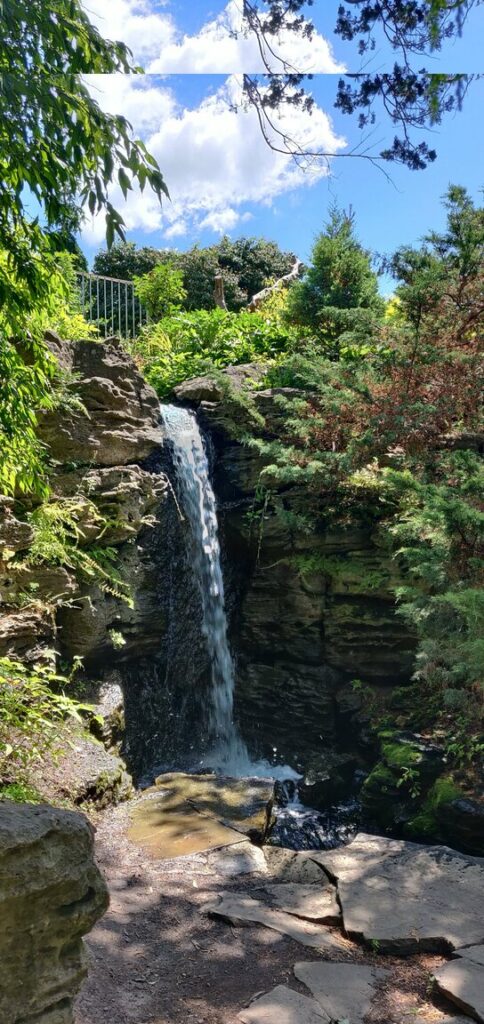 Art Gallery of Hamilton
The AGH permanent collection is one of the finest in Canada. It boasts one-of-a-kind works from Canadian artists, a contemporary collection comprised of photos, video, photos, painting and sculpture. Be sure to check out the 2nd floor – it's kid-friendly and our favourite spot at the gallery.
Open Thursday 11 am – 8 pm, Friday 11 am – 6 pm, Saturday 11 am – 4 pm, Sunday 11 am – 4 pm
Bronte Creek Provincial park
Bronte Creek is one of our favourite places to visit with grandparents because there is so much to see and do. Want to hike on Grandparents Day? Park in Lot F and take the trillium trail, it's wheelchair and stroller-friendly. Want to travel back in time? Spruce Lane Farmhouse will transport you back to life in the early 1900s. The Nature Centre will let you get up close with turtles and explore hands-on in the discovery room. Bring a picnic and set up lunch at one of the many picnic tables throughout the park.
Open daily from 8 am till dusk
Address: 1219 Burloak Drive in Oakville, L6M 4J7 (Day Use entrance)
Read about Bronte Creek Park here
Triple C Farm
Located in Ancaster, this animal sanctuary becomes a favourite for every family who visits. We absolutely love the goat enclosure because the goats, sheep, alpacas, bunnies and pigs are so tame and you can pet them all. Watch the beautiful horses in their yard and laugh at the free-roaming chickens. All of the animals on the farm are rescues and the farm runs mostly on donations and admission prices, You can pre-book your visit for $10, and then pay a suggested $5 per visitor admission when you arrive at the farm.
Open daily from 9 am till 4 pm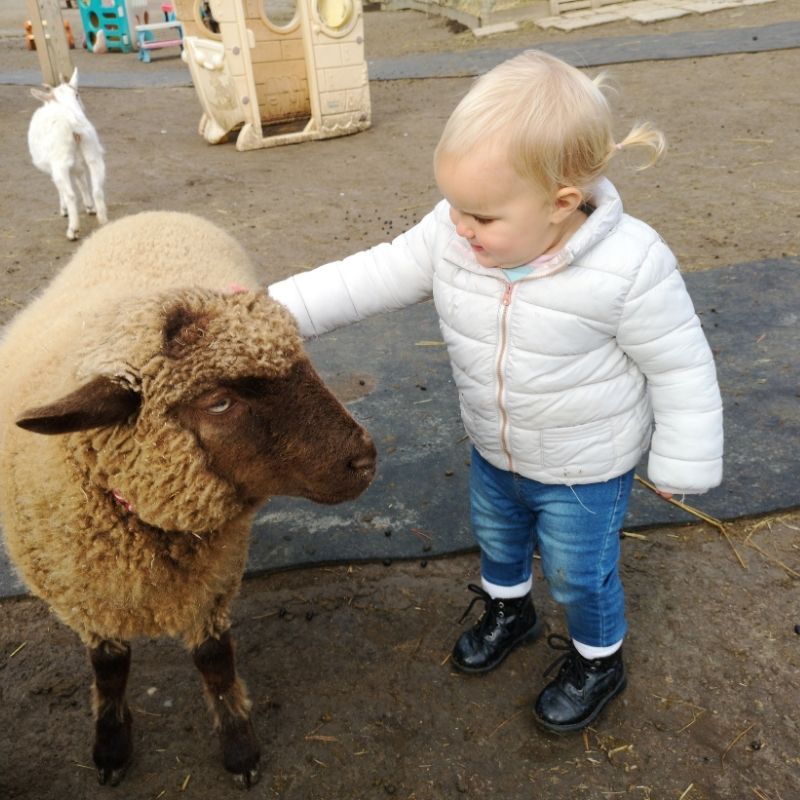 Visit a Children's Museum
This Grandparents Day, show off how smart those grandkids are when you visit a children's museum. Everyone will love the hands-on learning and exploring and kids will be so excited to show Oma and Opa the next exhibit. Perfect for wet weather or hot September days, and so many to choose from.
Click here to see our list of the best local Children's Museums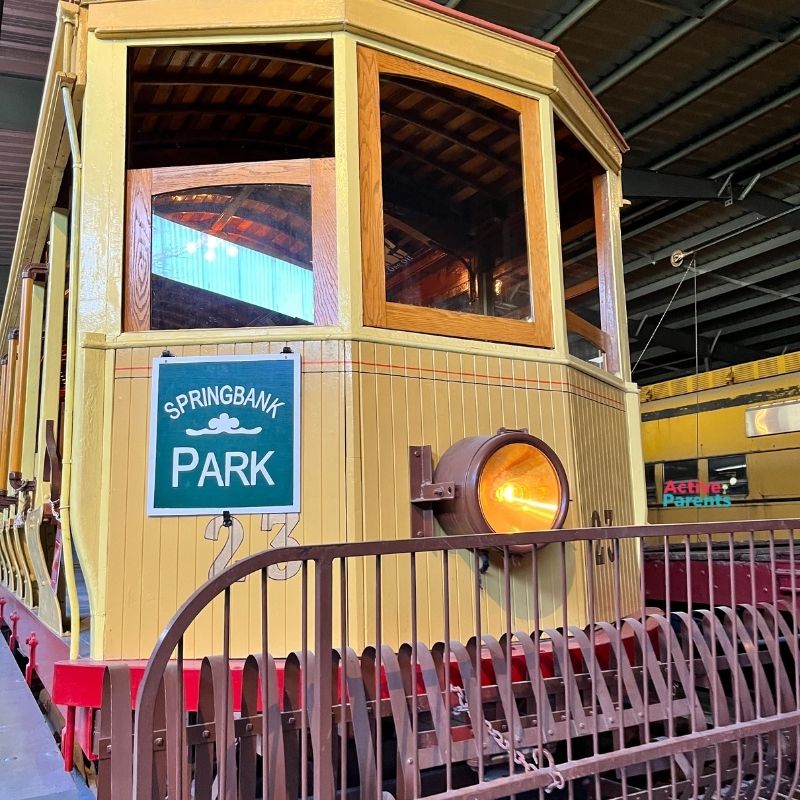 Gage Park Greenhouse
The greenhouse is a beautiful spot for everyone to visit. If you've never been, you will be pleasantly surprised by the tropical oasis sitting in the middle of Gage park. Be sure to also check out the outdoor gardens. Admission is free and it's fully accessible.
Open daily from 9 am till 5 pm
Click here to see our blog about Gage Park Greenhouse.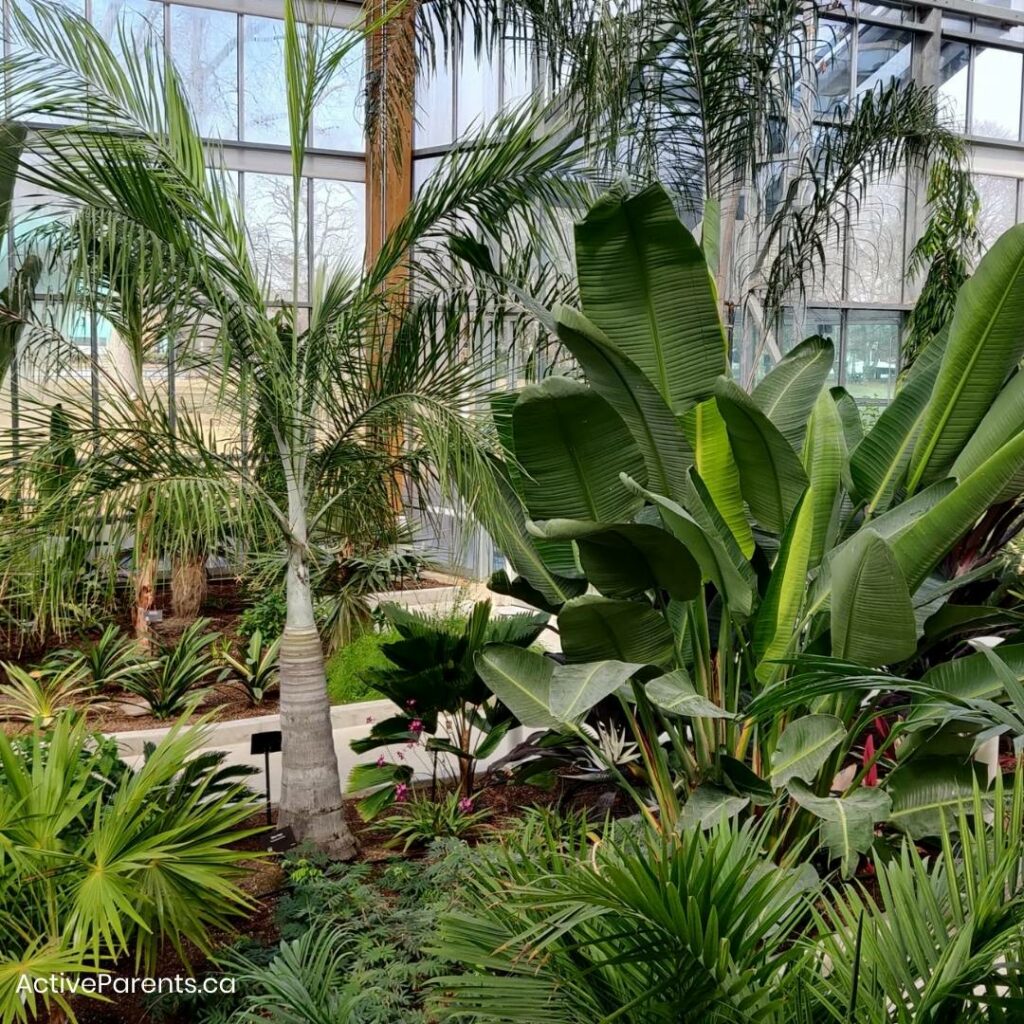 More Things To Do On Grandparents Day
Take the little and the older folks Apple Picking
Playgrounds make for a great spot to enjoy a coffee while the kids play
Eat dinner out on Grandparents Day at one of these restaurants where Kids Eat Free
Visiting an Indoor Playcentre is a great way to weather-proof your Sunday fun
See the Trumpeter Swans at LaSalle Park Marina