If you follow our adventures on Facebook and Instagram, you'll know that we love mini-golf! But when the cold wet weather rolls in and the outdoor courses close for the season, you can still play an awesome round of mini-putt at Putting Edge!
Putting Edge offers glow-in-the-dark mini-golf! Located in Oakville on the border of Mississauga, we think it's worth the trip to cross this fun experience off of your family's bucket list.
We started out by requesting our preferred date and time online, and a staff member replies to your email to confirm your reservation. They are spacing teams out to allow for adequate distancing. They don't have an online booking process just yet.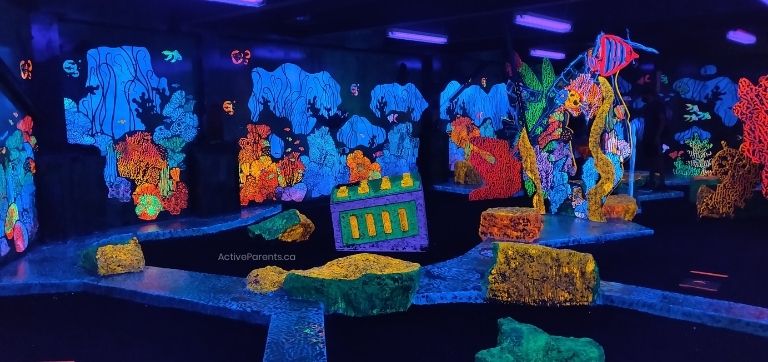 The course is 18 holes of glow-in-the-dark awesomeness. As you work your way through, you'll see pirates, ocean views, outer space and more – all glowing under black lights! Make sure to dress in brights and whites so you glow, too!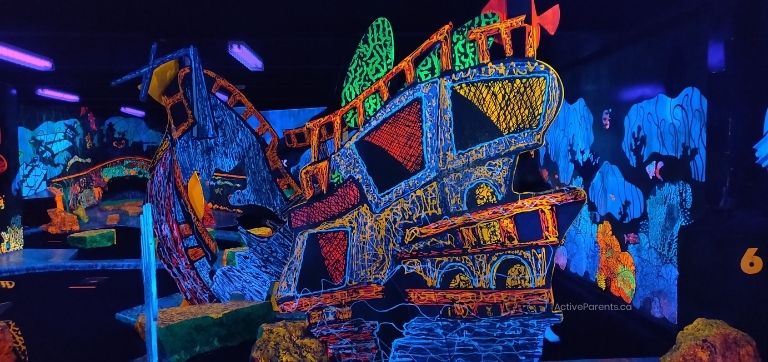 The course is a perfect mix of challenging and fun. You can definitely hone some of your short-game skills but they also have holes with those crazy twists and turns that you might as well putt with your eyes closed! A great mix for sure. One of us even got a hole in one! Spoiler, it was me!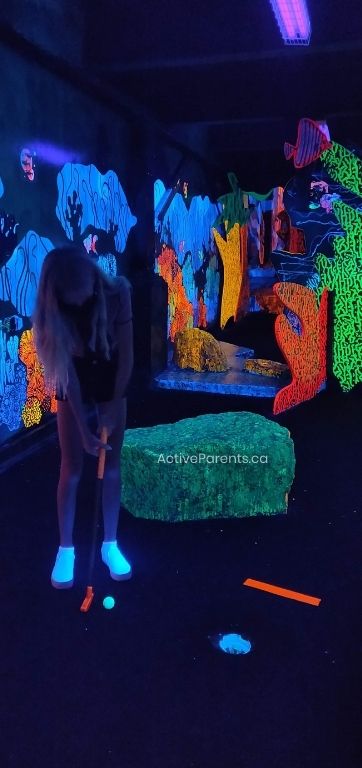 You can have four people play during your book time slot and with the two of us our 18 holes took about an hour. The game will take a little longer if you have more players.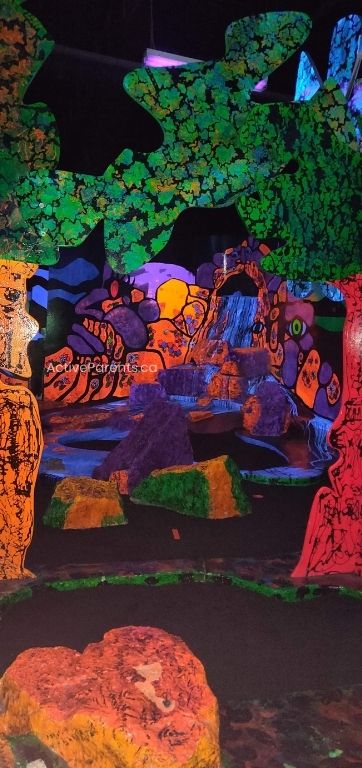 Putting Edge Glow in the Dark Mini Golf is located at 2085 Winston Park Drive. Click here for more info.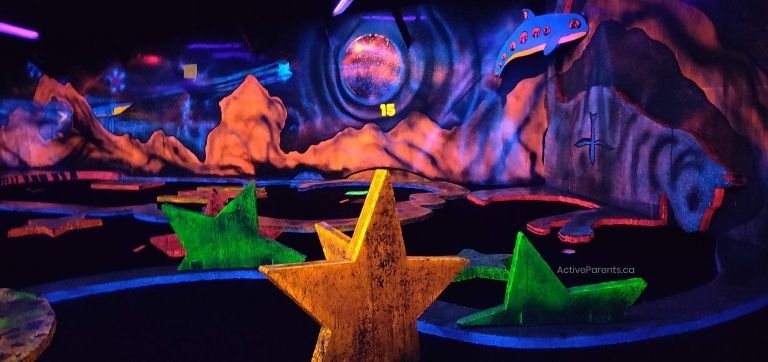 More Playgrounds You're Going To Love
DYK we have over 35 playground and park reviews? Yup. We visit them, take notes and snap photos, and share them on our blog so parents like you know the best playgrounds to visit with your kids. Find all of our parks and playgrounds review here.
LATEST ARTICLES
More Indoor Fun