The Canadian Warplane Heritage Museum is a must-visit for aviation enthusiasts and history buffs alike. Located in Hamilton, Ontario, Canada, the museum is home to a vast collection of aircraft and artifacts that showcase Canada's rich aviation history.
Read More:
Find more top-rated children's museums we recommend a visit to.
Hamilton is home to plenty of great things to do with kids.
Welcome To The Canadian Warplane Heritage Museum
The museum was founded in 1972 by a group of aviation enthusiasts who wanted to preserve Canada's aviation heritage. Today, it is one of the largest and most comprehensive aviation museums in Canada. This Hamilton museum's collection includes over 40 aircraft, ranging from vintage biplanes to modern jet fighters.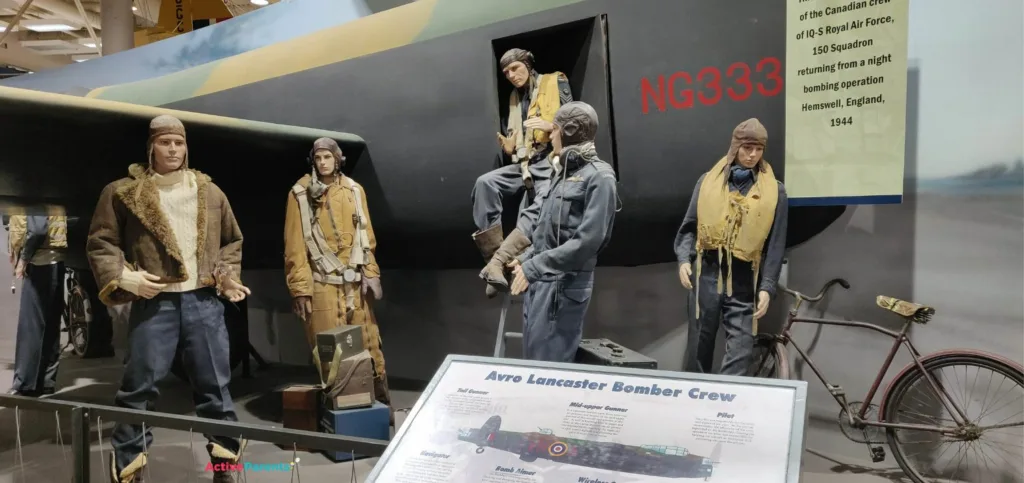 What Kind Of Planes Are At The Warplane Heritage Museum?
One of the highlights of the Canadian Warplane Heritage Museum's collection is the Avro Lancaster, a World War II-era heavy bomber that played a crucial role in the war effort. The museum's Lancaster, known as the "Mynarski Memorial Lancaster" in honour of a Canadian airman who received the Victoria Cross for his actions aboard a Lancaster, is one of only two airworthy Lancasters in the world.
Other notable aircraft in the museum's collection include the CF-100 Canuck, Canada's first jet fighter, and the first fighter aircraft to be designed and built in large quantities in Canada. This plane can fly as fast as 550 miles per hour!
Also check out the CF-104 Starfighter, a supersonic jet fighter used by the Royal Canadian Air Force during the Cold War, and the de Havilland Canada DHC-2 Beaver, a versatile bush plane that played a key role in Canada's remote northern regions.
My favourite planes are the Consolidated PBY-5A Canso because of its harrowing story and sentimental touch, and the Avro Lancaster which you've possibly seen flying around the skies on occasion. I love the heroic history of the Lancaster. In total 7,377 Lancasters rolled off the production lines in Britain and Canada, during WW II. Today, 17 Lancasters survive around the world, but only two are in flying condition. Aren't we lucky to have one so close by?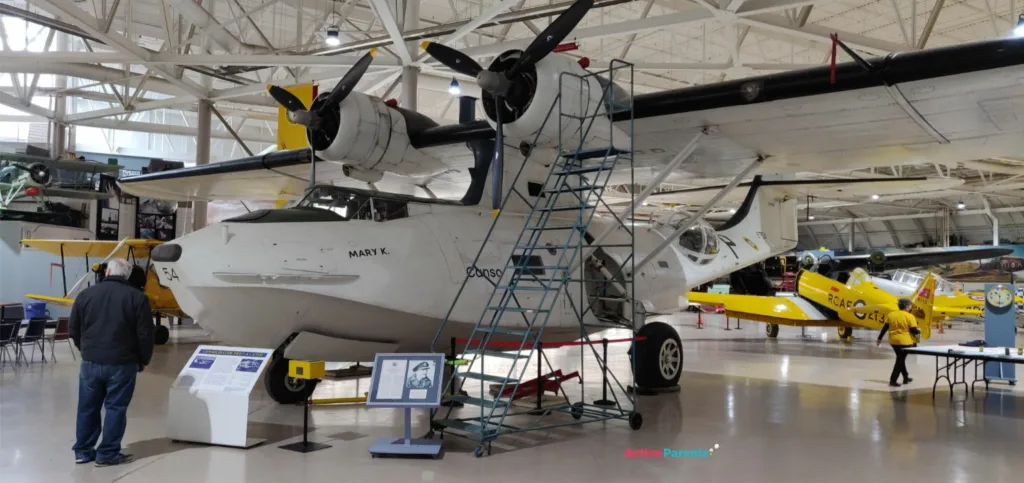 More Things To Check Out at The Warplane Museum in Hamilton
In addition to its impressive collection of aircraft, the Canadian Warplane Heritage Museum also houses a variety of exhibits and displays that provide insight into Canada's aviation history. The museum's displays cover a wide range of topics, from the early days of flight in Canada to the role Canadian aircraft played in the war and modern history.
One of the most popular exhibits at the museum is the "RCAF Women's Division". This exhibit tells the story of the women who served in the Royal Canadian Air Force during World War II. The exhibit features uniforms, equipment, and personal stories of the women who served in a variety of roles, including as pilots, navigators, and radio operators.
I spent a long time checking out the Art For Victory exhibit. It highlights the various ways propaganda posters were used to boost recruitment and keep spirits up during the war. I bet you didn't know that graphic designers and printing companies served such a big role in the war effort.
Visitors to the museum can also take part in a variety of hands-on experiences, such as sitting in the cockpit of a fighter jet or trying their hand at flying a simulator.
Overall, the Canadian Warplane Heritage Museum is an excellent destination for anyone interested in aviation or Canadian history. The museum's impressive collection of aircraft and exhibits, combined with its interactive experiences, make it a must-visit for anyone near the Hamilton area.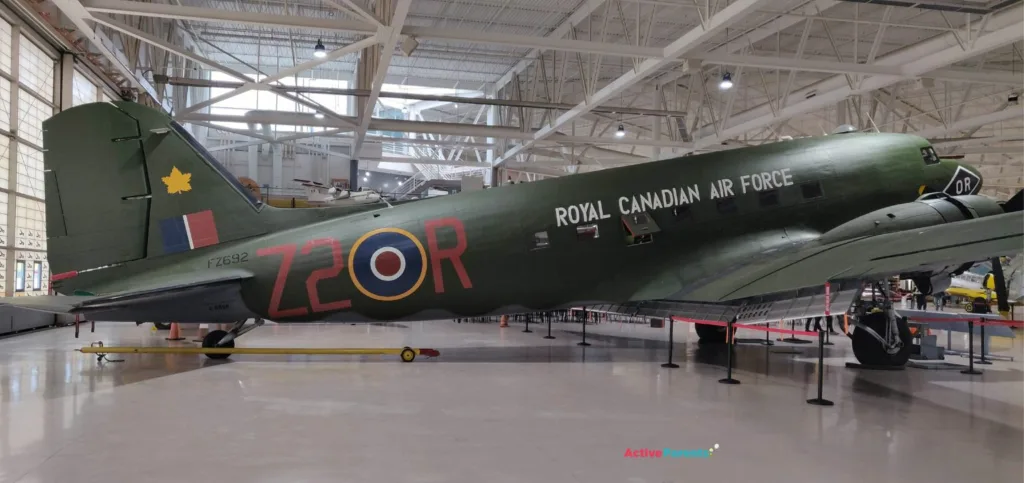 5 Must-Dos When You Visit
1. Accept a Tour Guide – Normally I like to do my own thing, but the amount of experience and knowledge Phillip – my tour guide – shared with me was beyond anything I could have imagined. Guides are very willing to tell you all they know and answer your questions. I wandered around with Phillip for 2.5 hours and loved every minute.
2. Look and Listen – Watch the videos and listen to the recordings. You'll be transported back in time and feel emersed in your experience.
3. Priase The Women of Aviation! Ladies, we did a LOT more than we know, and a lot more than we get credit for. Female pilots flew all over the world and piloted so many massive aircraft. We generally had a smaller frame, which is perfect for piloting those early planes. Thanks, Phillip for letting me know all about women's role in the war and aviation.
4. Climb Aboard – Many of the aircraft at the Canadian Warplane Museum have open cockpits and visitors are allowed (and encouraged) to sit in them. Make sure you have a staff member with you and listen to a guide as they tell you all about the buttons and dials. Can you tell how much I loved my guided tour?!
5. Visit The Gift Shop – I know that sounds like a commercial, but they have the coolest t-shirts, mugs and posters for aviation fans. Looking for models? Books? Puzzles? You will find some very unique gift items here.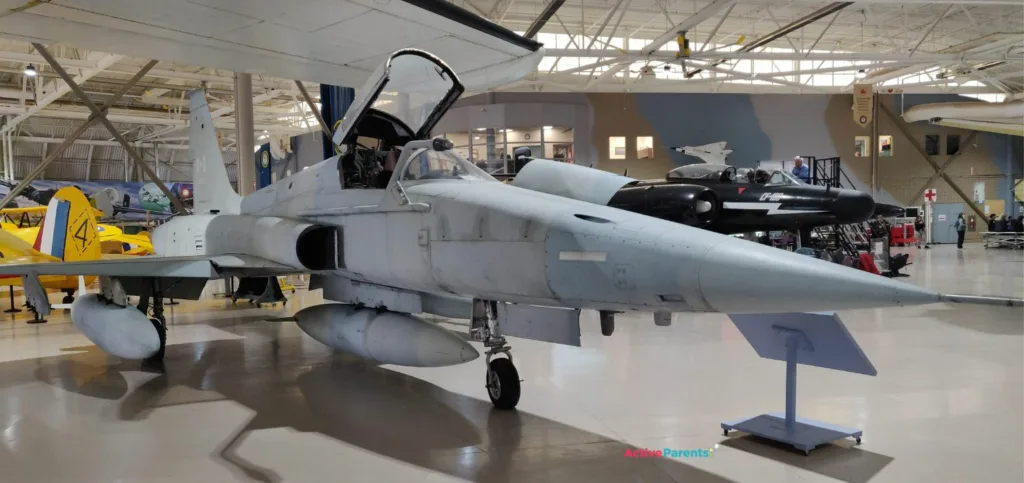 One More Tip…
And last but not least, go slow as you tour through the Hamilton Warplane Museum. There is so much to see and learn, don't rush your way through. And come back often! Especially in spring and summer when you can see the planes take off and land.
Canadian Warplane Heritage Museum – located at the Hamilton International Airport, 9280 Airport Rd, Mount Hope, ON L0R 1W0.
Visit them online: Canadian Warplane Heritage Museum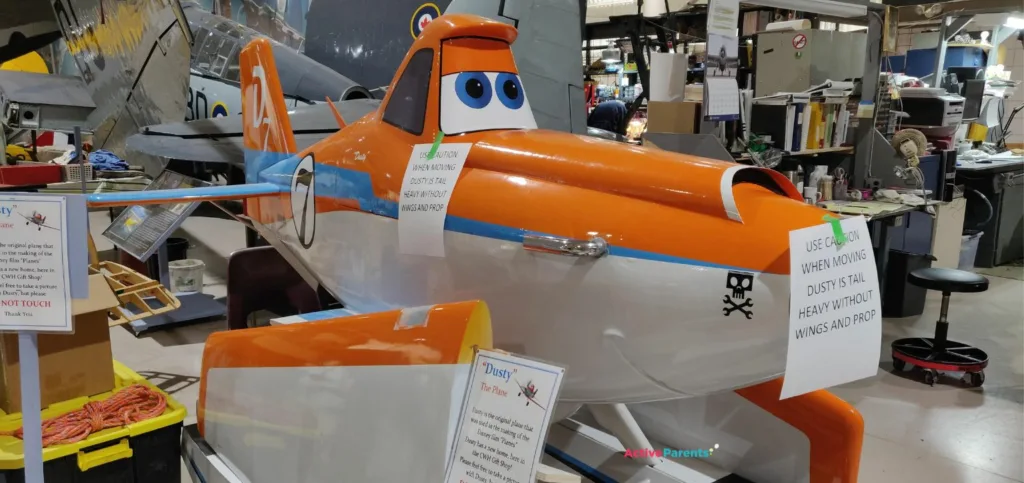 More Ideas For Family Fun
We've been to so many cool places, and we've made it our mission to share all the fabulous locations we find with you. Whether you're planning a day trip or looking for the best playgrounds, we've got your back. We are all about discovering the most amazing indoor play areas, farms and animal experiences, and a whole bunch of other visit-worthy local attractions. Check out our latest blog posts below to make sure you have an absolutely epic weekend!