Is there anything more Canadian than visiting a Maple Syrup festival and eating freshly-poured-on-snow maple syrup candy? We don't think so, either! That's why Active Parents has rounded up these local Maple Syrup festivals in Ontario that you should visit. Bon appetite!
NOTICE: 2023 info coming soon! In the meantime, find more family activities that are perfect to do in the winter.
Mountsberg Conservation Area – Milton, ON
It's the sweetest time of year at Conservation Halton! The Mountsberg Maple Syrup festival is a popular one! Their sugarbush has been producing maple magic for more than 150 years and educating the public for over 40 years. The park will tap about 300 sugar maples this spring and the crystal-clear sap will be magically transformed into sweet maple syrup in the Sugar Shanty. Purchase a delicious pancake meal, maple-themed sweets & treats!
The sugar bush will offer park visitors independent exploration and guided tours throughout the park during their visit to the Mountsberg maple syrup festival.
Watch this video to see Maple Town in action! Video courtesy of Conservation Halton
Westfield Heritage Village
Westfield Heritage Village is offering a special program on Sundays, March 6, 13, 20 and 27, as well as Wednesday, March 16 and Thursday, March 17. We will have two demonstration sites open including the modern sugar shack. We will also have our maple syrup panels on display, a Maple Trivia Trail to follow and the St. George Lions will be out to sell pancakes from their pop-up location.
Visitors will also be able to buy maple treats from the General Store and Gift Shop. Due to the popularity of events at Westfield Heritage Village, visitors must reserve a time slot for their visit. Reservations, which include parking, are in 2-hour time slots on the Maple Syrup special program days. This will help us manage visitor numbers, assist with physical distancing and provide a safe and enjoyable visit for everyone.
Click here to visit the Hamilton Conservation Authority website.
Maple Syrup in the park
Come out and explore Terra Cotta Conservation Area this spring at our maple syrup event. Enjoy pancakes and real maple syrup, try taffy and tour our maple syrup demonstrations. Take a storybook walk with the kids and learn from our Indigenous partners. March 12-20, 26, & 27 2022. Click here to read more on this event.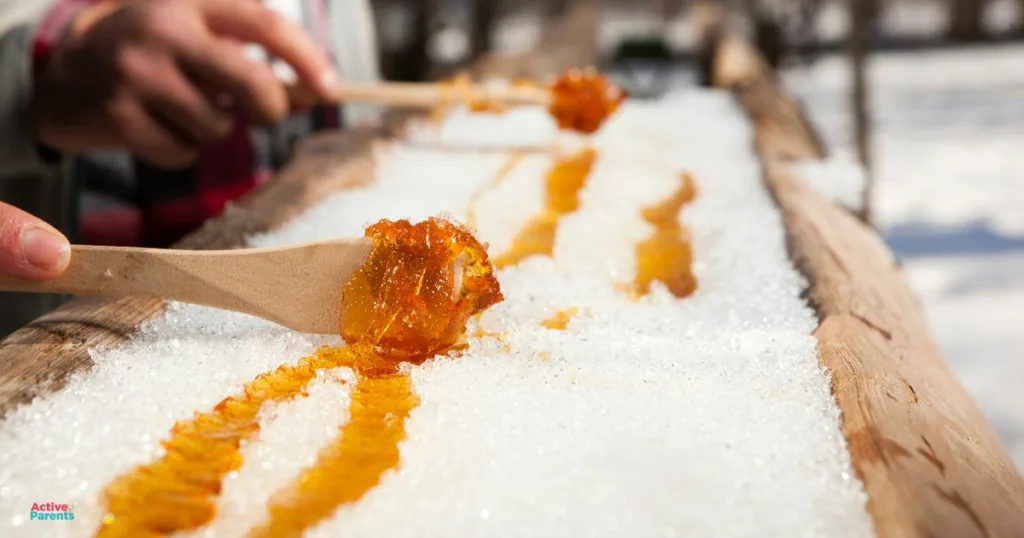 Crawford Lake Sweet Water (cancelled for 2022)
Crawford Lake Conservation Area presents Sweet Water Season, a celebration of the Indigenous heritage of maple sugaring.
Bronte Creek Provincial Park (cancelled for 2022)
Bronte Creek's Maple Syrup festival specializes in the history of maple syrup presented on a heritage farm from 1900. Their maple syrup farm includes a pancake house, fresh maple candy, fresh maple taffy, guided tours of Maple Lane, gift shoppe, wagon rides, farm animals, historical tours, family activities and more. Open every weekend starting March 3rd through April 1, and daily during March Break.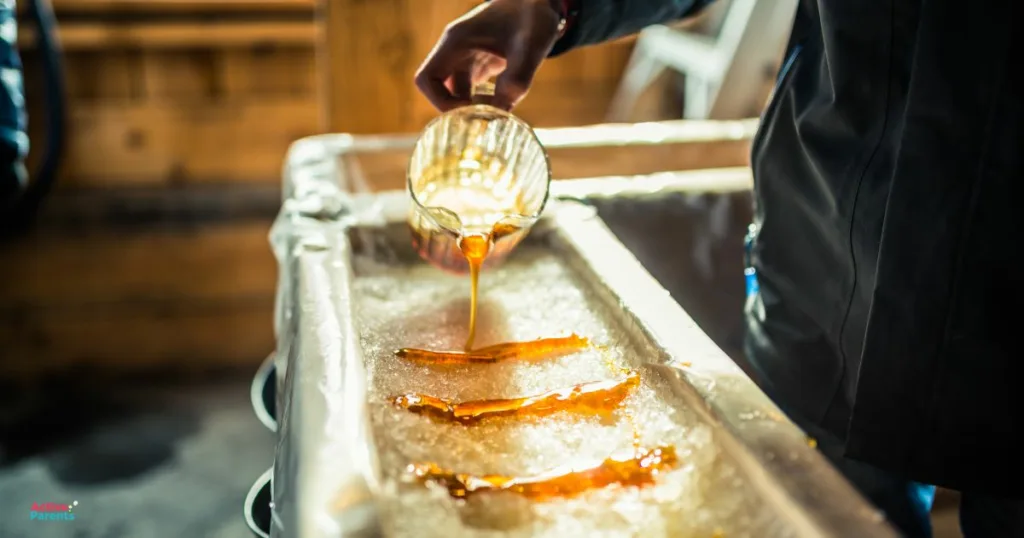 Maple Weekend with Sweet Ontario
The Ontario Maple Syrup Producers' Association will be hosting the Annual Maple Weekend. Participants in Maple Weekend can be found across the province in a number of maple syrup farms and producing areas. Depending on how far you'd like to travel for your syrup fix, you could find yourself at an event in St. Catharines, Halton, Niagara, or head north to Simcoe.
Burlington Lion's Club Maple Syrup Sale
Prefer to stay warm and cozy, but refuse to give up on that delicious maple goodness? The Burlington Lion's Club has been selling Quebec Maple Syrup as a fundraising project since 2003. The money they raise from this event is returned back to the Burlington Community. Sweet just got sweeter! Click here for more info.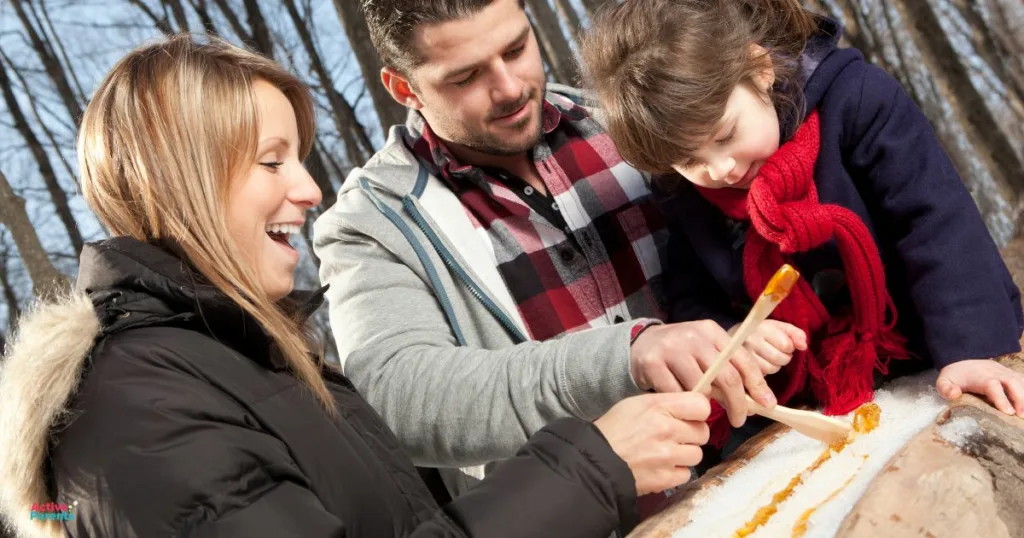 More Ideas For Family Fun
We have visited hundreds of places and written about them to help you find the very best destination for your next day trip or outing. We love sharing indoor play places, playgrounds that go above and beyond, and more! Here are a few of our latest blogs to help you have a great weekend.