You know how much we love a children's museum, and the Guelph Civic Museum has a wing dedicated to hands-on fun for kids that we know you'll love.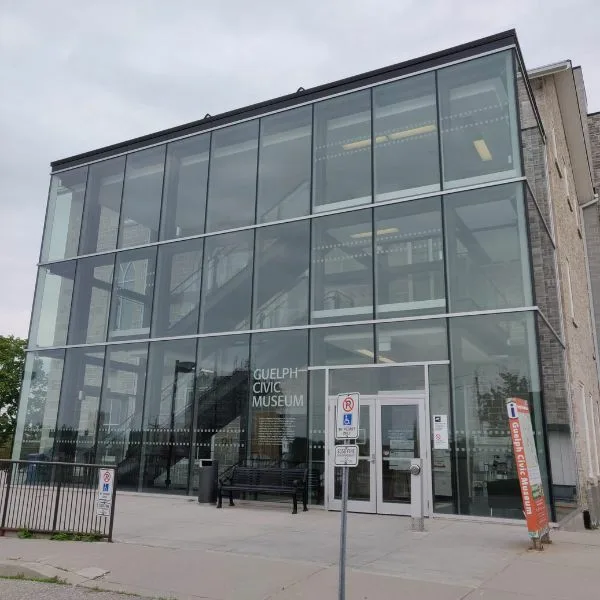 Where is the Guelph Civic Museum?
You already know the city it's located in, but there's more. The Civic Museum is located quite centrally in the city, and has lots to see within walking distance. Once you've explored the many floors of the Civic Museum, we suggest checking out the beautiful architecture of its next-door neighbour the Basilica of Our Lady Immaculate because it's beautiful. In the warm months, you can also shop at the Guelph Farmer's Market for snacks and fresh lunch ideas.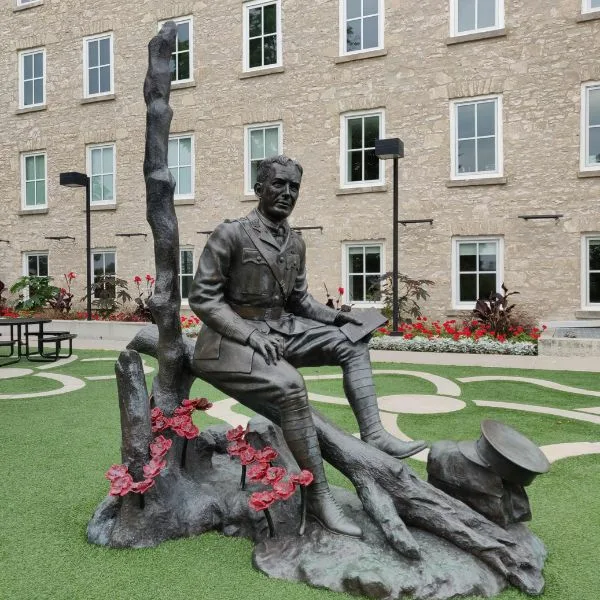 Is The Guelph Museum Good For Kids?
In a word, yes! Our favourite part of the museum, and where we spent all of our time, was the Children's Gallery. The children's gallery has multiple sections that cover a variety of topics from dinosaurs to the future of the environment.
Listen and learn about Ontario's Indigenous peoples and how they have always taken care of the planet and all of its creatures.
Learn about Ontario's early settlers and how their daily lives differed much – but not too much – from the daily lives we live today.
Dinosaurs in Guelph? Absolutely! Your kids will love discovering that mammoths and mastadons once roamed the very streets they are walking today!
Become an eco-warrior when you learn about nature preservation, the watershed and water consumption.
Kids won't realize how much they are learning through the hands-on immersive activities offered in the children's gallery at Guelph Civic Museums, but parents will notice when their dinner conversations are enlightened! I love asking kids open ended questions to watch their brains light up with thoughts.
Take a 3D tour of the family gallery here.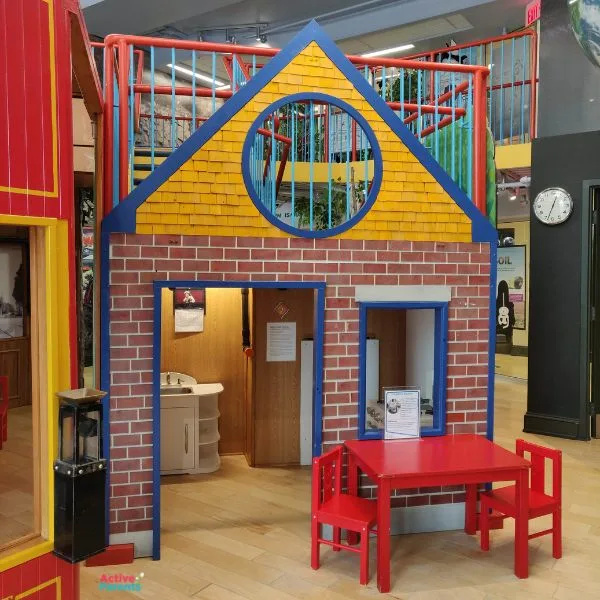 What Else Is There To Do At The Guelph Civic Museum?
The Civic Museum in Guelph has a number of galleries, each home to permanent collections or new exhibits. Learn about the history of the area and where Guelph sees itself in the future.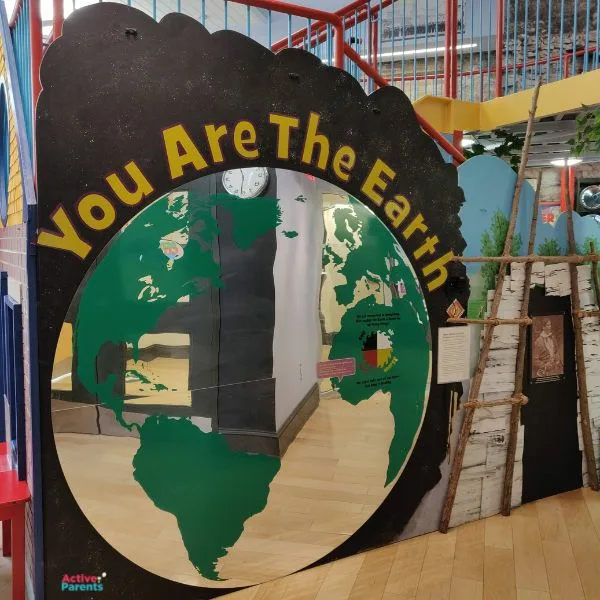 How Much Is Admission To the Museum?
The Families Gallery is open for drop-in visits from 11:00am-5:00pm, Tuesday-Sunday. Pre-booking is not required during these hours.
With a Families Gallery reservation, you will be able to explore the rest of the Civic Museum during your visit. You will also receive a voucher for a future visit to McCrae House.
Admission is $18 for 2 adults and up to 4 children.
Guelph Civic Museums is located at 52 Norfolk Street, Guelph, ON N1H 4H8
(519) 836-1221
Read Our Latest Articles
Catch up on what we've been covering! Here are our latest reads, hot off the presses just for you. Never miss an article when you subscribe to our weekly newsletter filled with kid-friendly fun and events.