It's the top question on every Facebook parent group: "Can anyone recommend a babysitter?" How can we have so many local kids of babysitting age, and yet no one seems to have a sitter? Before you get discouraged, make sure you've exhausted all avenues when trying to find a babysitter, and don't forget these… they're tried and tested!
Ask Your Big Kids
I know, I know, too easy. But not everyone knows that kids age 10 and over can stay home alone, and depending on their individual maturity, kids 11+ could even be potential babysitters. Halton Region has some great info on preparing your kids for being home alone, and on local babysitting courses for tweens and teens, as does the Canadian Red Cross. When my oldest was 11 we started going on walks around the block during the daytime to give her a little taste of the responsibility.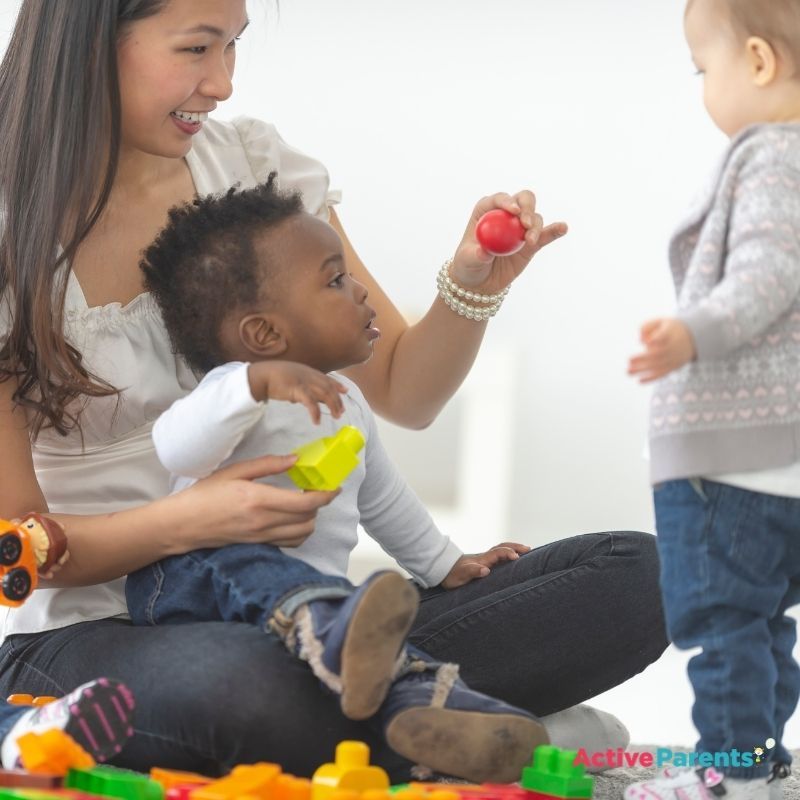 Your Friend's Children
I often use my friend's kids for babysitting. This was the easiest way to find a babysitter. Our first sitter was 12, and that was perfect for when I need to be somewhere during the day on a weekend or PA Day, or if Mr Active Parents and I want to go on a day date. Plus, they're young enough that they still like playing silly games with my kids.
Ask The Older Siblings of Your Kids' Friends
My 7-year-old has a couple of pals who have older siblings. This is a reliable way to find a good babysitter because you already know a little about their family, and they've probably already been fairly acquainted, so no first meeting nervousness. In addition, they may already have experience babysitting their younger siblings.
Hey, Neighbour!
I love the demographics of my 'hood. Especially the plethora of teenagers who live on my street. Get outside and meet your neighbours and their teenagers, too. We have used a couple of the local girls as sitters, and my kids love it. Plus, the drive home is amazing! And ask teenage boys as well! My youngest loved Pokemon, video games and basketball and we found a sporty teen who could keep up with her and tire her out!
Ask Your Kid's Teachers
No, don't ask them to babysit. They don't need to see your children any more than they already do. Ask them for recommendations on older kids they've taught. Who's responsible? Who's into art like your son is? Who can listen to detailed discussions on every Minecraft level your daughter has created? Maybe they have older children or nieces and nephews who are local and eager to babysit. Teachers are a great resource. This is my favourite way to find a babysitter.
Your Local Highschool Is Full of Babysitters
Are you still wondering how to find a babysitter? Many high schools will let you post a flyer if you're looking for a babysitter. They usually have a spot for info like this, and as long as it's approved by the administrators, you should be fine. This is a great avenue if you don't pick up your kids directly after school, and don't get a chance to see the big kids milling about.
Catch a Sitter In Their Habitat
The next time you're at the library or community centre, and you see a group of teens ask if any of them babysit. I know it seems intrusive, but it's not. And it works better with your kids in tow. Teens are likely too shy to ask or offer. We randomly met a couple of amazing high school students at a Tim Horton's after school one day. They initiated games with my youngest while I had a coffee with another mom, perfect babysitter material! I offered them my phone number and told them to check with their parents if they were interested in babysitting.
Facebook and Nextdoor Apps Can Be Helpful
If you're new to the area and wondering how to find a babysitter, you can post your needs and collect comments and recommendations. it's a great way to find a couple of sitters to have on standby in case one is not available when you need them.
Ask an Adult – It Takes a Village!
If you've tried all of these, and still had no luck, I'm a big fan of asking other parents. Swap childcare with other parents. You take their child for an afternoon or evening, in exchange for them doing the same with your child. The price can't be beaten – free! Plus, it's a win-win for the kids as it's TWO playdates. Isn't this exactly what "it takes a village" means?
My last tidbit is a reminder to never underestimate how rejuvenating an hour or two to yourself can be. Don't wait for a fancy dinner or special occasion. Visit a bookstore, or a coffee shop, or just sit in another room while your kid(s) plays with a new babysitter, and future lifelong friend. You won't regret it. And you've earned it!
More Ideas For Family Fun
We've been to so many cool places, and we've made it our mission to share all the fabulous locations we find with you. Whether you're planning a day trip or looking for the best playgrounds, we've got your back. We are all about discovering the most amazing indoor play areas, farms and animal experiences, and a whole bunch of other visit-worthy local attractions. Check out our latest blog posts below to make sure you have an absolutely epic weekend!