Are you looking for extracurricular activities in Hamilton and Burlington to get your child involved in? There are many different classes and lessons for kids offered in the Burlington, Hamilton and surrounding areas. We've put together a huge guide of all of the sports, music, theatre, dance, art, STEM and other lessons and classes available in the greater Hamilton and Burlington areas. Take a look at this list and sign your kid up for something new this year!
Art for Life 4 Kids in Burlington offers children's art classes while teaching a variety of creative and professional skills. Artists ages 7-17.
Welcome to Creative Edge Dance Studio in Burlington. We offer cutting-edge dance training and creative choreography for dancers of all ages and levels. From beginner to pre-professional, we have many dance programs to match your drive and commitment. From dance for fun and fitness to rigorous dance training – our award-winning staff works with toddlers to adults. Click our logo to learn more about our programs.
Allegro School of Dance in Oakville offers acro, ballet, creative movement, jazz classes and more. Creative Movement for kids as young as preschool. 
Artistic Dance Scene in Oakville offers dance classes for ages 4 & up for all levels and experience.
Aspects of Dance in Burlington offers recreational dance classes as well as competitive, so every child can experience dance in a fun yet challenging environment. Dancers starting at age 2 and older. 
Boogie Down dance classes in Burlington offer recreational and competitive dance for dancers starting at ages 3.
Burlington Dance Studio offers ballet, jazz, acro, tap, contemporary, hip hop, and parent and tot classes, too. 
Canadian Dance Company in Burlington introduces students ages 2 and older to a variety of different mainstream dance styles such as Jazz, Hip Hop, Ballet, Tap, Contemporary, Acrobatics & Tumbling. 
Dance District in Oakville offers recreational classes in ballet, tap, jazz, hip hop, acro and contemporary for ages 3-15, as well as full and part-time competitive programs.
Dancers Burlington offers dance classes that emphasize high-quality instruction, development of character, and positive student-faculty relationships for dancers ages 2.5 and up.
The Dance Station in Burlington provides comprehensive and creative dance lessons for students 2-18 years of age.
Defining Movement Dance is Hamilton's only Hip-Hop & Street Dance-focused dance program, where students of all ages have the opportunity to learn about the foundations, the culture, and its history. Dance classes for kids ages 4 and older. 
Duran Place for Kids in Oakville hosts ballet and hip hop classes for kids starting as young as 2 (ballet) or 6 (hip hop) right into their teens.
Elev8 Dance in Hamilton offers classes for kids and adults in ballet, tap, jazz, musical theatre, contemporary, and acro. Kids' classes start at 4 years old. 
Live to Dance Academy in Oakville offers dance programs to students aged 18 months to adult.
McCarthy School of Dance in Burlington offers a cost-effective competitive program taught by highly qualified professional and experienced teachers with internationally recognized affiliations. 
Not Just Another Dance Studio in Hamilton and Ancaster offers a variety of classes for kids of all abilities for ages 18 months through adult in Creative Movement, Pre-Dance, Jazz, Ballet, Lyrical, Acro, Contemporary, Tap, Hip Hop/Jazz Funk, Hip Hop/Street Dance and Musical Theatre. 
Oakville Academy for the Arts provides dance classes in every style for kids ages 6 and older. They also have programs for pre-school ages kids and parent & baby classes. 
Performance School of Music and Dance in Burlington offers Ballet, Jazz, Hip Hop, Tap, Preschool Dance and Parent & Tot classes. 
Premiere Dance Inc. in Burlington offers the newest and best teaching techniques in jazz, ballet, tap, lyrical, acro, open, contemporary and hip hop.
Pure Energy Dance in Hamilton offers ballet, musical theatre, jazz, hip hop, tap, and preschool dance classes. 
Educational Programs for kids
Primary school is the ideal time to introduce kids to Computer Science. Learning to code helps kids foster critical thinking skills that will help them thrive throughout their later school years. Our courses are designed to spark an interest in future STEM learning and give kids a love of life-long learning.
In Code Ninjas Create, kids 7-14 have a blast building awesome video games, learn problem-solving skills and resilience as they code their way on the path from white belt to black belt. Kids learn at their own pace, with convenient schedule flexibility. The Code Ninjas Jr program builds the foundation of coding and problem-solving skills using visual coding programs. No reading required! Each class is a combination of unplugged STEM activities with hands-on learning through game-building programs on-screen.
Burlington Gymnastics Club offers everything from parent and tot, kindergym, recreational and competitive, and tumbling.
Burlington Trampoline and Tumbling offers recreational gymnastics, tumbling, parent and tot classes and Ninja Zone, as well as competitive gymnastics and tumbling. Recreation classes are currently on hold.
Gymalaya in Burlington offers recreational gymnastics classes with state-of-the-art equipment designed specifically for young children. Starting at 4 months to 12 years.
Gym Magic in Burlington provides quality year-round programs for all ages and levels of gymnastics taught by a former Olympian.
Hamilton Mountain Gymnastics Centre offers a wide range of classes for all ages starting as early as 16 months. Their programs include basics gymnastics floor exercise, balancing, trampoline and more. 
Jump Start Gymnastics in Oakville offers a fun safe gym environment that encourages physical fitness for everyone. Offering parent and tot, kindergym, gymnastics and parkour.
Oakville Gymnastics Club offers programs for children of all ages and abilities, from toddlers up to senior national athletes competing for Canada
Passion To Fitness in Hamilton offers kids gymnastics, d, cheer and ninja warrior classes to kids from pre-school age through adult. 
Prestige Circus and Gymnastics School in Hamilton invites you to learn gymnastics, aerial, circus tumbling, and more.  
The Hamilton Gymnastics Academy offers a wide range of classes for all ages starting as early as 12 months. Their programs include basics tumbling, floor work, balance beam, trampoline and vaulting.
The World Class Gymnastics Centre in Hamilton offers a wide range of classes for all ages starting as early as 2 years old. Their programs include floor work, balance beam, uneven bars, trampoline and vaulting.
Zacada Circus School in Hamilton is Ontario's premier centre for circus performance training and recreational circus classes. The classes offered are acro gymnastics, aerials, trampoline, trapeze, tight rope and more. The Circus Cubs is a program offered for children 2-5 years of age. 
horseback riding lessons for kids
Claddagh Stables in Milton offers horseback riding lessons available for children and adults and for every level of rider, from beginner to advanced. 
Foxcroft Equestrian Centre has been teaching riding to kids for 30 years. They have a large selection of horses to suit all levels from novice riders to advanced.
Horse Cents for Kids located at B'N'R Stables is dedicated to providing western horseback riding lessons for kids in a fun, safe environment, with quality instruction to develop the overall horsemanship skills of all our students.
The Ranch's Pony Club lessons are designed for children aged 6 to 12 and teach children the basics in horsemanship, while Western lessons are designed for children aged 10 and up, and teach children the basics of Western Horsemanship from safe ground handling to control at a canter.
Schellenberg Stables in Oakville teaches English riding lessons are taught by several experienced coaches in a friendly atmosphere.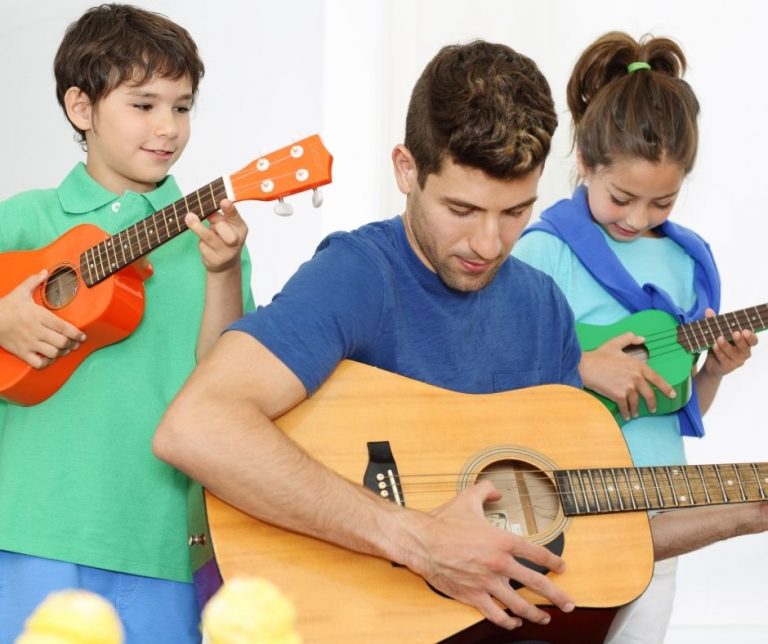 Music and the arts programs for Kids
Blossom Musik Studio teaches the Kindermusik program to parents and kids under 5 in Hamilton and Burlington. 
Burlington Suzuki School of Music offers lessons in piano, violin, viola, cello, guitar. 
Capstone Music in Burlington offers private and group lessons for a variety of instruments and singing. 
Hamilton Children's Choir makes a difference in the lives of children ages 8-18 by providing young people with exceptional music instruction and performance opportunities. Financial support is available.
Hamilton Conservatory for the Arts provides music education for different experience levels and ages. HCA offers group music lessons as well as private instruction.
Hamilton School of Music teaches voice, instrument classes for kids starting at age 4, and also teachers Kindermusik for kids 0-7 years old. 
KooGle Theatre Company in Burlington offers affordable musical theatre classes and performance opportunities for all ages throughout the year and awesome summer camps, led by a professional actor and award-winning teacher Leslie Gray, come sing, dance and act with us!
Lil' Rockers in Milton is specially designed to teach foundational music concepts to babies, toddlers, and pre-school-age children. 
Long & McQuaid in Burlington offers a half-hour or hour, weekly, private session in their studios. They have lessons available for all ages, styles, most instruments, and all levels of musicians. 
Mr. Ben's Open Door Music offers classes for children of all ages in a fun, caring and immersive environment. Since its inception in 2000, it has quickly become one of the most popular
children's music programs in the Greater Hamilton Area.
Performance School of Music and Dance in Burlington offers private flute, piano, guitar and singing lessons, plus Kindermusik classes for kids 0-5 years old. 
Martial Art classes for children
88 Dragons Martial Arts in Hamilton offers kids and families the opportunity to be active and practice their skills together. 
Black Belt World in Oakville has taekwondo programs for kids ages 3-12 plus an after-school program. 
Burlington Academy of Martial Arts currently instructs students from 3 years old to late Adulthood.  Tiny Tot starts at 3 years of age to 5 years old.  Once they hit 5 years old they are ready to transition into the Brazillian Jujitsu junior kids program. 
Global Martial Arts in Hamilton offers a variety of programs that are taught in group classes, private and semi-private lessons. 
Joslin's Mixed Martial Arts in Hamilton will teach kids 4+ karate and Brazillian jujitsu. They offer a free trial class as well. 
OMAC Martial Arts in Oakville and Burlington has an after-school pick-up program, plus, weekend and evening programs for kids 3 and older, adults and families. 
Perrins Martial Arts in Hamilton offers children's kinder karate and kids martial arts programs by age and belt rank to assure your child is in a positive learning environment to develop self-esteem and martial arts skill.
Nixon's Martial Arts in Burlington is home to Kids Karate Classes are designed for children 6 to 13 years of age.
No Limits Martial Arts in Oakville starts kids in martial arts as early as 5 years old through 12, and they also provide camps and afterschool programs. 
Rising Sun Martial Arts in Oakville offers 2 separate Kid Programs. Little Ninjas are 3-6 years old and the Kids Martial Arts Program ages 6-12 years old.
Shikomu Karate in Burlington has no contracts to sign and lets you try a few classes for free before you make your decision.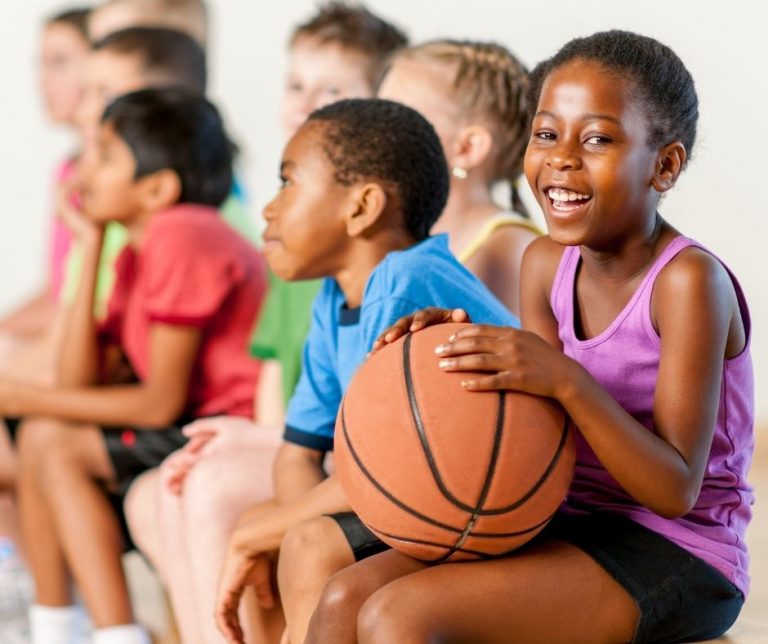 kids sports lessons and leagues
swimming and aquatics programs
At AquaTots Burlington, children of all abilities from 4 months to 12 years old become safe and confident swimmers in our year-round, indoor, 90-degree pool. We offer flexible class schedules and make-up lessons. We're here to make swim lessons convenient for your family.
Atlantis School of Swim provides swimming lessons for all ages. We offer private (1:1), semi-private (2:1) and small group (3:1) lessons. 
Back to Basics Swim Academy has taught thousands of students of all levels and experience, the life skill of Swimming.  We have a program to get your family into the swim of things. 
The City of Burlington offers recreational swim lessons for children of all ages and abilities. 
The City of Hamilton offers learn-to-swim programs for all ages, starting with parent and tot programs, at various city recreation centres.
Cedar Spring Club in Burlington has you covered with private and semi-private swim lessons tailored to your needs. Private and semi-private instruction available.
Goldfish Swim Schools in Burlington and Oakville provide year-round swim lessons for children between 4 months and 12 years old. 
Oakville Swim Academy offers a full range of introductory, beginner, and advanced swim courses, to help people of all ages learn and perfect their swimming skills. Starting at 6 months through adult. 
Summer Swim Academy offers private backyard swimming lessons and guarded pool parties to families in Burlington, Oakville, Hamilton area, and Milton for children ages 6 months to 14 years old. 
We Swim offers year-round private swimming lessons, Parent & Tot classes, group swimming lessons, swim coaching and group Aquafit classes in Hamilton. 
YMCA Hamilton, Burlington, Oakville each have swimming lessons for kids starting as early as 6 months old, right up to lifeguard status. Special needs programs are 1:1 and available as well.