Loot bag ideas were a hot topic on our Facebook page recently! With the help of creative parents, we've put together a list of great loot bags that parents will be happy to see their kiddo bring home, and kids will love to receive. We pulled together their best unique loot bag ideas to help you cross this task off your next party planner to-do list.
More Party Planning Essentials:
The Best Party Favour Advice
One unanimous thought on loot bags was that they are nice to have but not a necessity. Another theme in the discussion was that you didn't need to spend much to make an impact with your goodie bags. Kids are kids, and they are impressed with chocolate, candy and a little dollar store toy, so don't break the bank.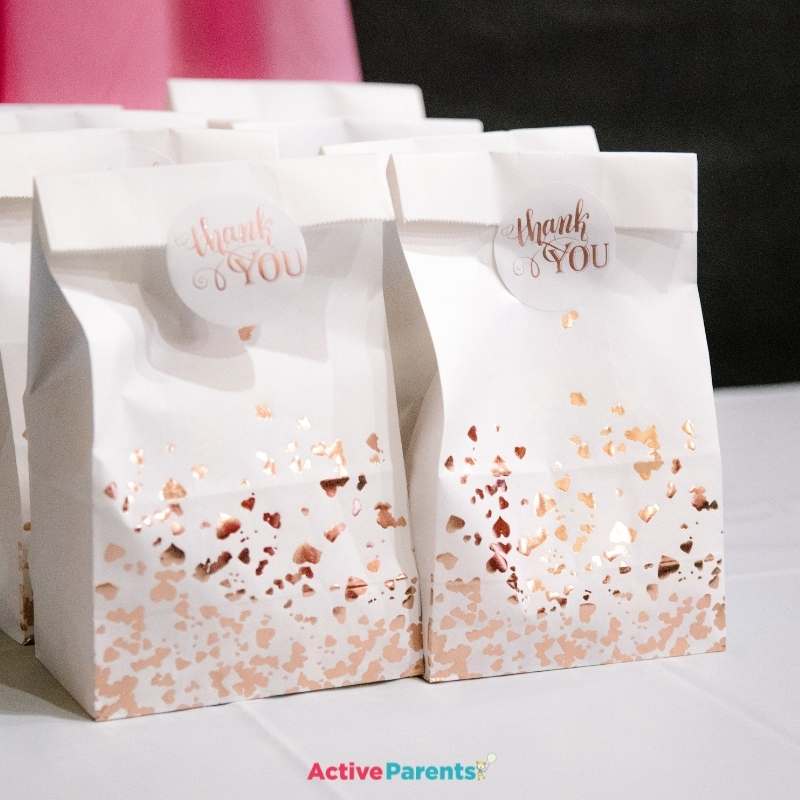 Don't Leave Your Loot Bags Until The End
If you're having a great themed party, hand out the loot as your guests arrive. Here are a few themes that work for this:
Sleepovers – everyone can get a sleep mask, glow stick, lip balm, a stuffy, a custom pillowcase or fuzzy slippers to you AT the party
Movie Night – Give the kids their cool drink cups with straws, popcorn and candy
Art Party – how about a personalized smock or apron to keep them clean while they create
Spa Party goes will love getting their self-care products in advance so they can enjoy them longer
Melissa planned an outdoor scavenger hunt for her son's party and gave all of the guests a flashlight to use and take home
Create The Take-Home Loot
One of the best ways to cross 2 items off your to-do list is to MAKE the loot bag during the party. Here are a few ideas to do just that:
Get Artistic – anything the kids paint or create can become their take-home souvenir. Painting a photo frame, following a painting tutorial or decorating a flower pot were great suggestions from our readers. Also highly recommended were tie-dye t-shirts, birdhouse painting and making your own masks
Superhero party guests will love to create their own masks and cape to play with during and after the party.
Hockey Party planners sent their kids home with hockey cards, a whistle and even a team puck
One parent made glitter playdough to pair with figurines as her frozen party loot bag ideas
loot bag ideas – Send a Treat Home
Everyone loves a take-home dessert or treat to remind them of the awesome party they just had, and our parent community had some great ideas to match almost any theme
Mermaid fans will love a package of goldfish crackers and some gummy fish. Maybe even a bath toy!
Superheroes love
A mom hosted a construction-themed party and sent everyone home with mud, dirt and a digger – chocolate pudding, oreo cookie crumbs and a small vehicle on top!
Mom Saralyn is sending her Lego party guests home with a Kinder egg or a blind/surprise playmobile pack.
Sports fans gobble up Big League Chew bubble gum and a super bouncy ball
Is your event pirate themed? Send kids off with a bandana, a candy necklace and/or a ring pop.
Lots of parents talked about ordering homemade cookies from local bakers to either match the theme or have the guests' names on them
Kernals popcorn was a great take-home treat suggestion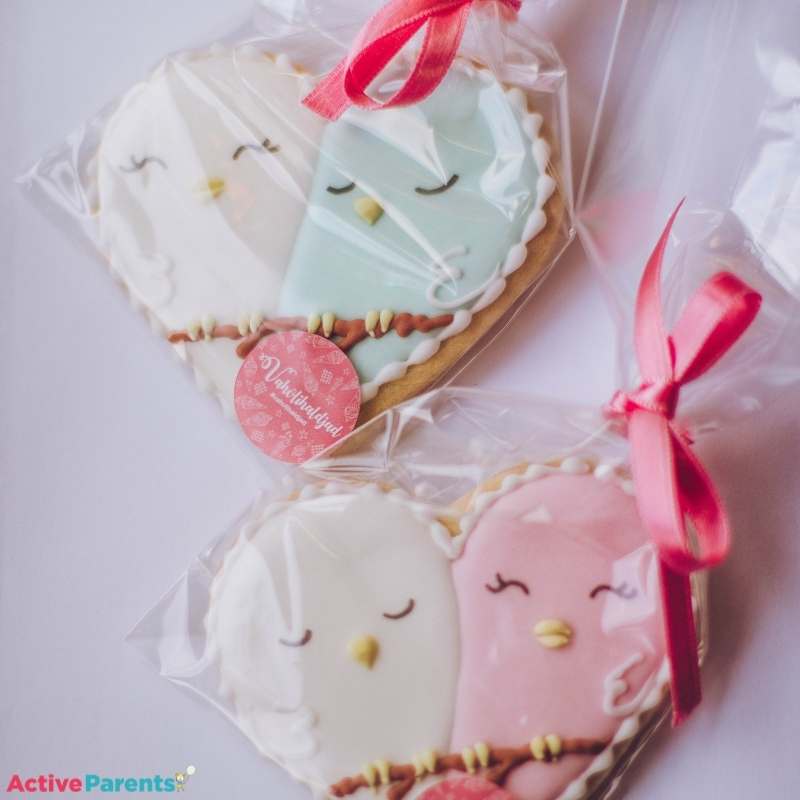 Easy Loot Bag Ideas
I will never think of a gift card as anything but excellent. They're easy to find and can be purchased in your preferred denomination. Plus, I love saving up our gift cards and using them for special treat days or outings to the mall. Kids will love that freedom of buying something special just for themselves. Parents in our group recommend giving gift cards to popular spots like Dairy Queen, McDonald's, Tim Hortons/Starbucks, a movie theatre, or a local bookstore. If you have a great independent candy or toy store, a gift card to them is one of the best loot bag ideas we heard.
You can even buy a gift card from the birthday party venue that is hosting your party to give kids a future visit.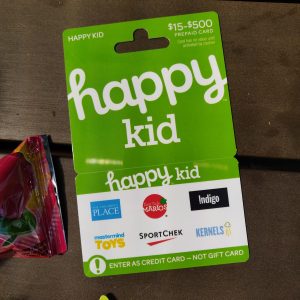 Reminder: Loot Bags are optional
One theme agreed on by all of our readers and followers is this: loot bags are optional. Not necessary at all, and definitely not expected to be expensive or over the top. In fact, our parents mentioned many times how their kids don't notice when there isn't a loot bag to take home. So do what YOU feel works for you.
More Party Planning Help at your fingertips