Ahoy from Postridge Park in Oakville! We love this gem of a playground for its pirate theme. The equipment here makes this playground in Oakville suitable for young kiddo to tweens. My daughter loved playing at the bow of the ship. The only thing missing was her pirate hat and sword!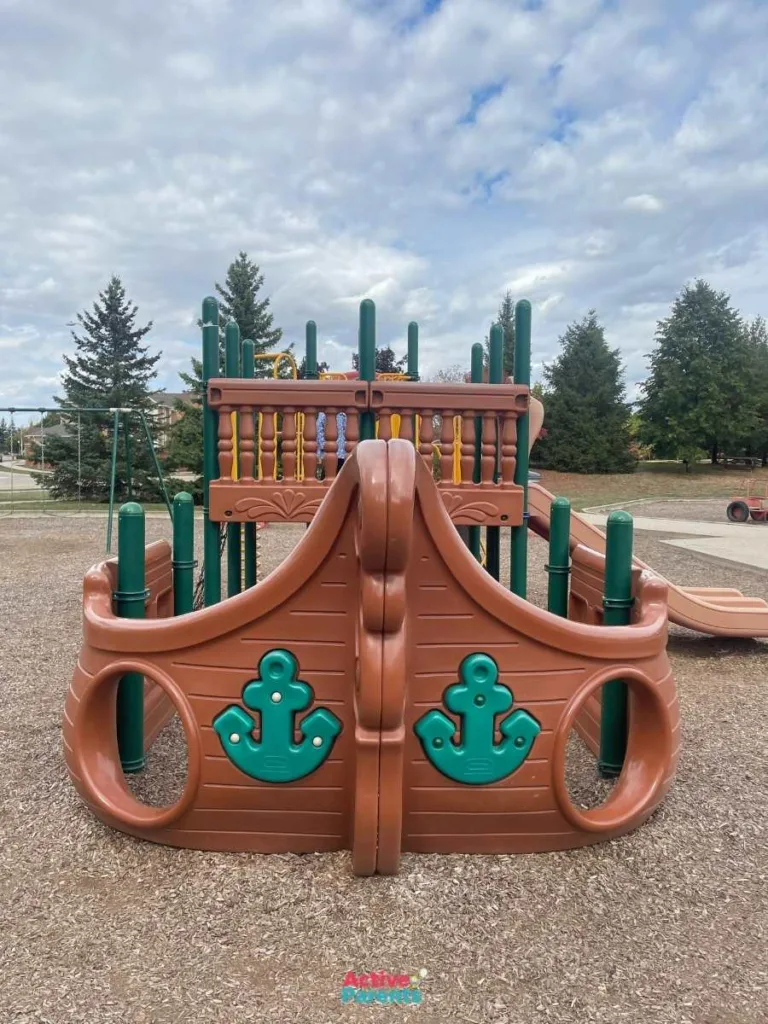 Postridge Park has a pirate ship structure with a raised treasure map inside the bow that kids can follow with their little fingers.
The second structure has a hut over the top with plastic palm trees which Addison called the desert island. There are monkey bars, climbing apparatuses, a spiral slide and many imaginative play opportunities.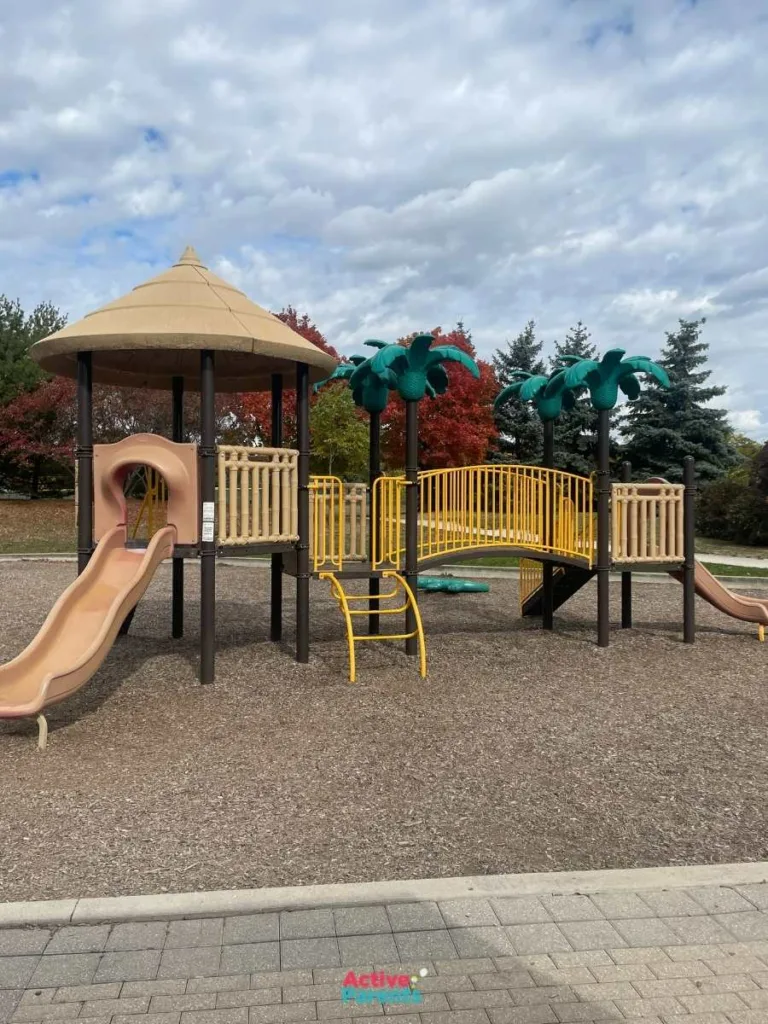 Postridge Park Amenities:
Nearby trail
Soccer field
Baseball diamond
Pirate themed Splash pad
Gazebo with picnic tables and benches
Stationary jeep
2 plastic ride-on alligators
2 separate play structures
1 accessible swing
Woodchip ground cover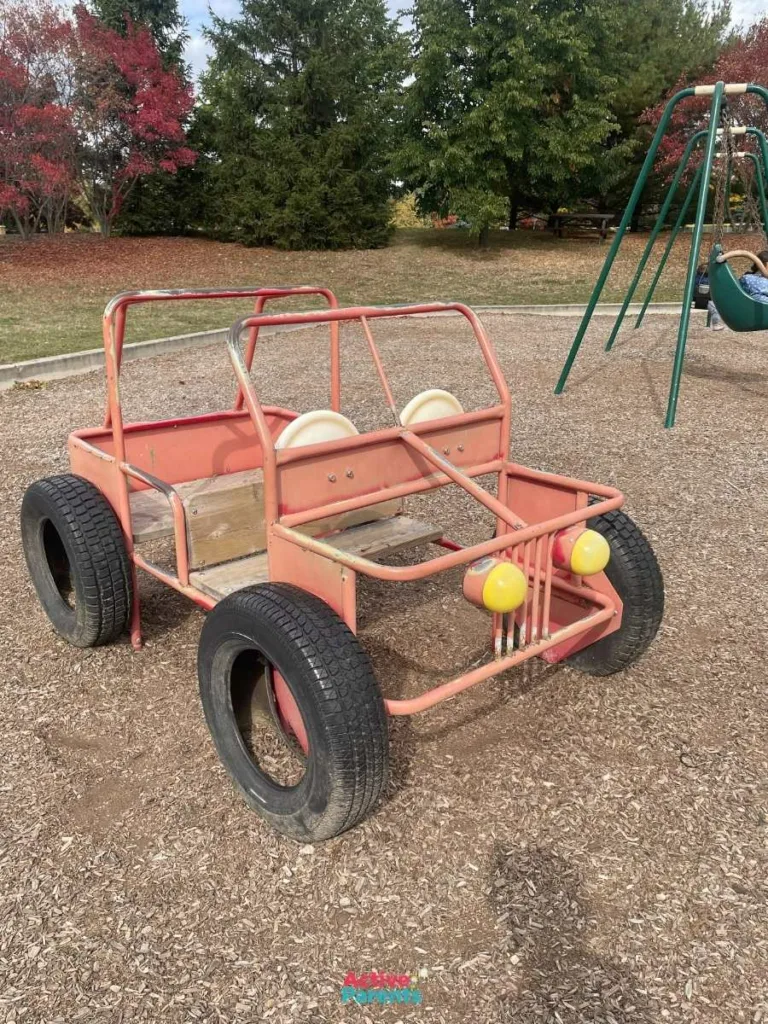 Know Before You Go
No washrooms available at Postridge Park in Oakville
No food for purchase
Free parking (small parking lot)
In the summer I'd come prepared for water play (swimsuit, towel, sunscreen, change of clothes)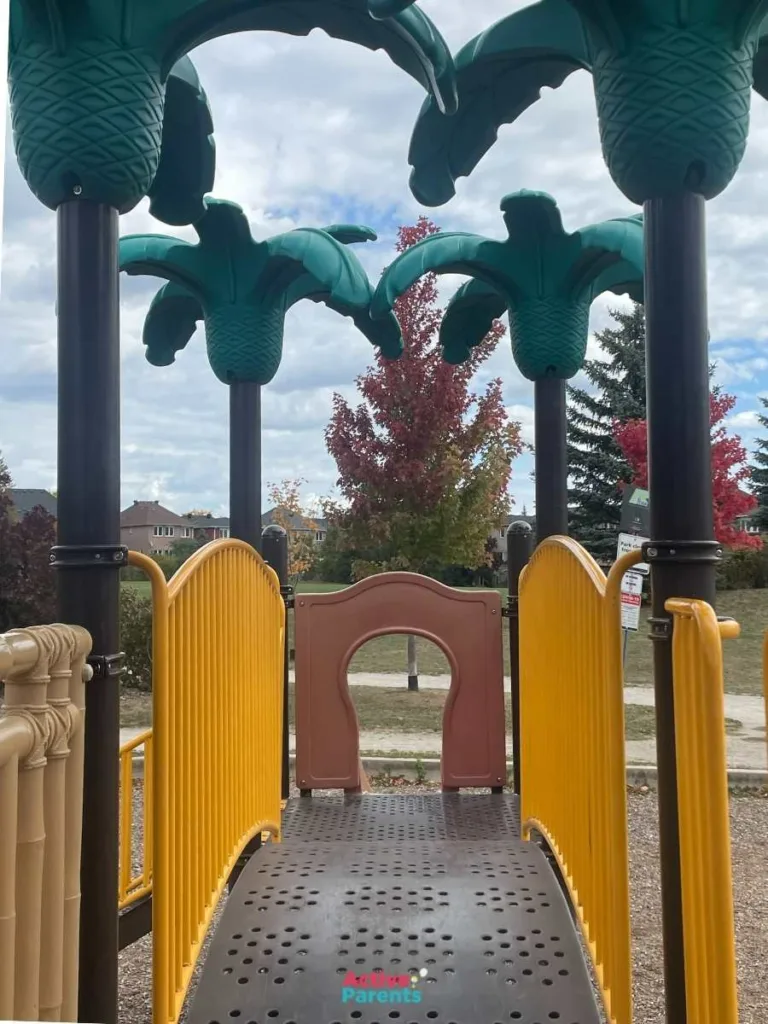 find more parks in the area here
We can help you find more outdoor fun here, or check our Calendar and see what's happening right now! If you're in a playground mood, we've got tons of recommendations for them below!
More Ideas For Family Fun
We've been to so many cool places, and we've made it our mission to share all the fabulous locations we find with you. Whether you're planning a day trip or looking for the best playgrounds, we've got your back. We are all about discovering the most amazing indoor play areas, farms and animal experiences, and a whole bunch of other visit-worthy local attractions. Check out our latest blog posts below to make sure you have an absolutely epic weekend!