It's that time of year again when all parents could use a few easy Elf on the Shelf ideas, so please to inspired by our list of ideas for tired parents!
Who's Olaf you ask? We answered that here.
I'm guilty of at least two things: loving Elf on the Shelf ideas and being kinda lazy. I'm the parent who needs a phone reminder to move the elf, and I'm usually tired and en route to bed when the reminder pops up. That means I need to act fast and come up with something awesome that requires next to zero prep. I save a ton of ideas to Pinterest (who doesn't?) and I repurpose great ideas from smart parents online.
Here are a few of my favourites from past years (forgive the grainy pictures taken on old cell phones), and a few we've already done this year. I'll update this post as December carries on, so check back for more inspiration.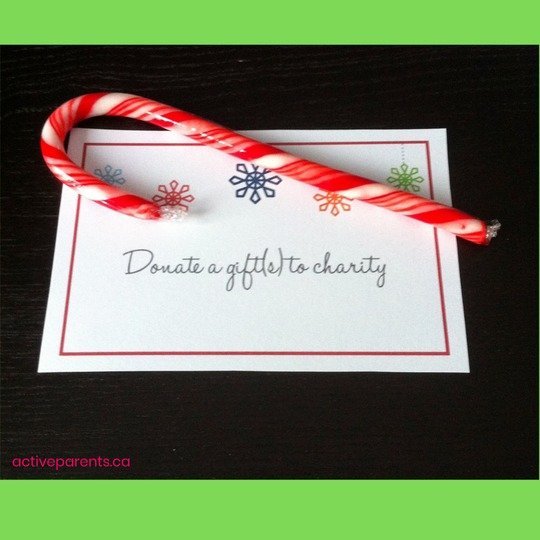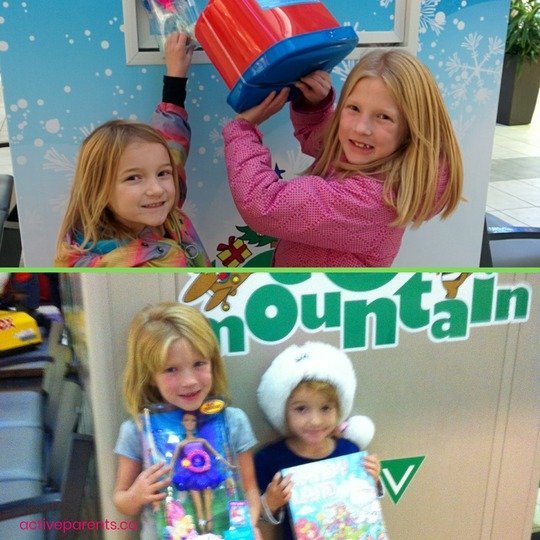 Our elf Olaf inspires my girls to pick out a new toy to donate to Toy Mountain each year. It's my favourite tradition.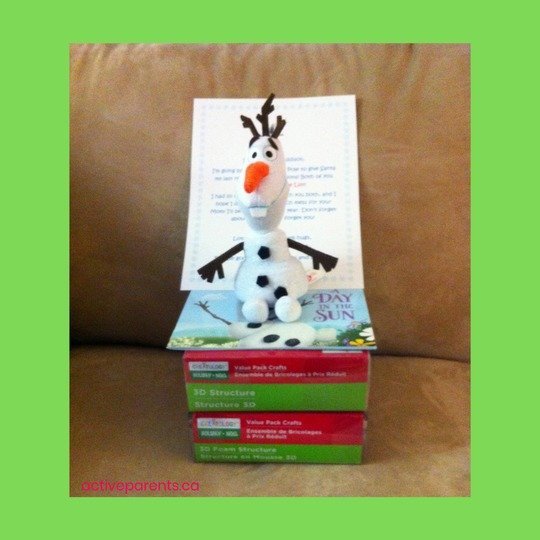 Here is Olaf with some DIY ornament kits from the craft store. Screen-free fun is what Olaf is all about.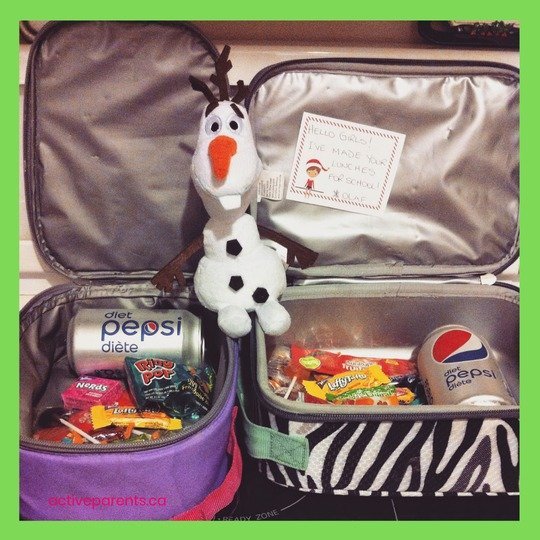 Sometimes he's extra helpful and makes the kids lunches for school. They find it hilarious.
And no, they don't get to take it to school.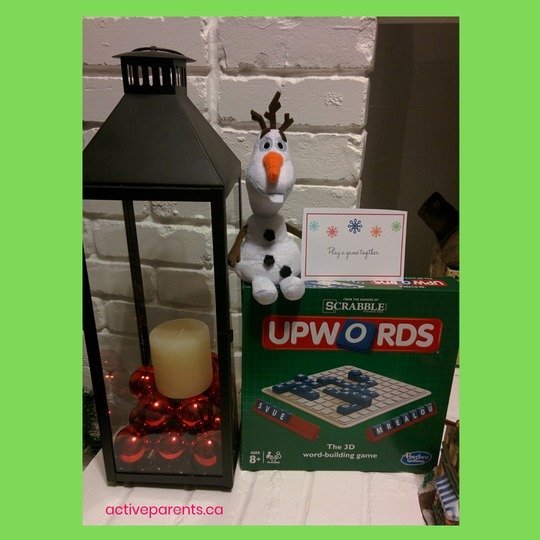 A new (or gently used, or gifted from the North Pole) game for Family Game Night.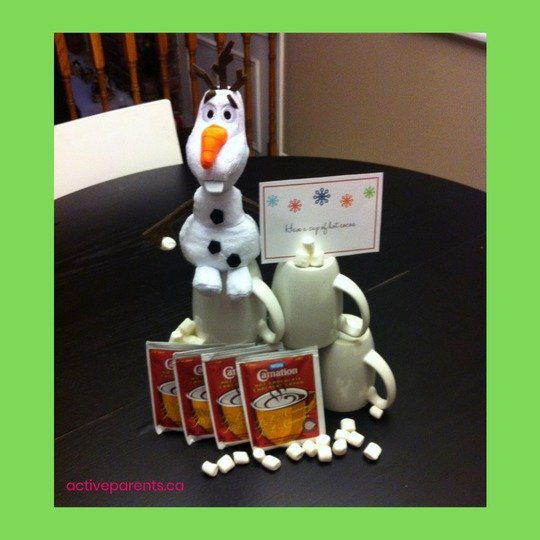 An after-school treat plus a mess of marshmallows? #Winner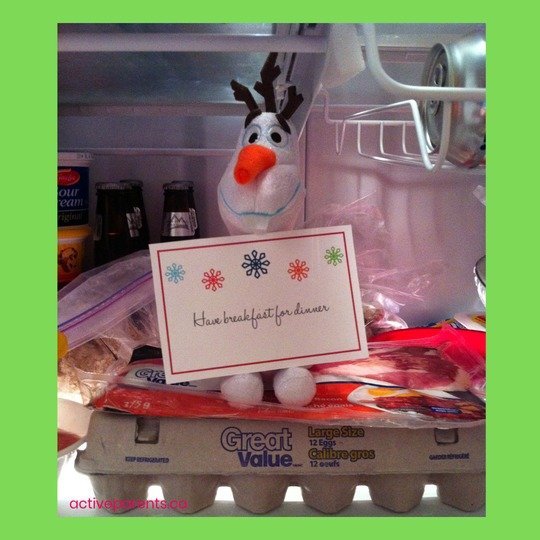 Olaf plans dinner sometimes! If only he would cook dinner, too.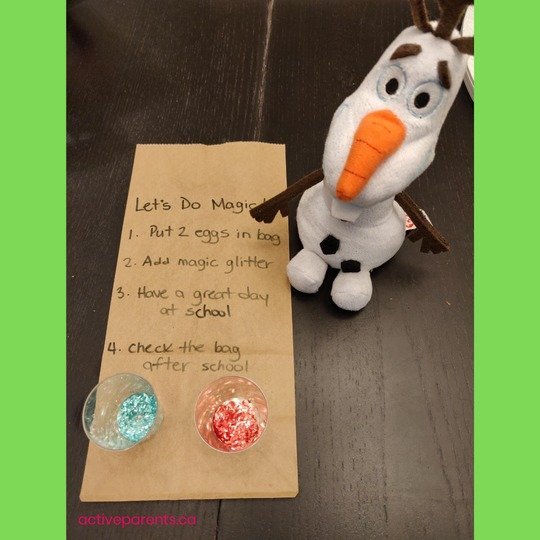 This one was easy peasy. Just a little magic to turn regular eggs into Kinder Surprise eggs.
Watch our IGTV for the step-by-step.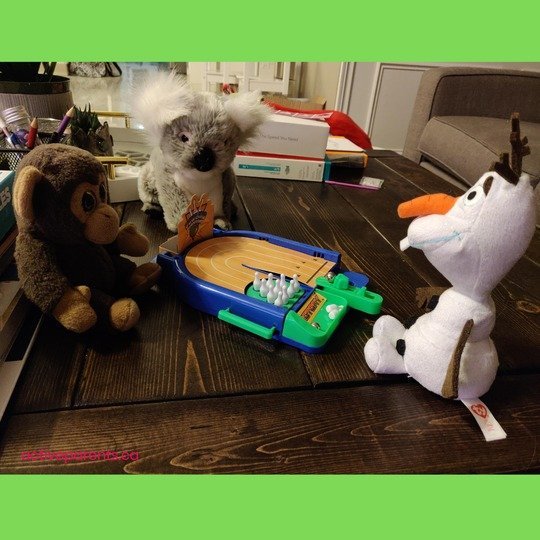 This is a recent fave. I found some mini tabletop games at the dollar store (this is bowling and I picked up a basketball as well) and at night Olaf and his pals go head-to-head. My 8-year-old has been playing with it non-stop since it arrived.
My only tip is to remember the old adage that kids love YOU, not what you DO. Parents (moms, mostly) are the only ones trying to live Pinterest-perfect lives, not our kids, so don't let the elf stress you out. I make sure to use mine as a fun way to inspire fun and charity, not to prove my awesomeness to anyone.
Looking for ways to help your family give back to others? We've got some great community groups and charities who will be over the moon to have you donate your time, your good, or money.
Find more Festive Fun here!