Does your community look boo-tiful this time of year? Of course, it does! Go for a walk to check out the decor and bring this handy-dandy Halloween Bingo Card! Get BINGO and you could win a prize!
What is Halloween Bingo?
This colourful Bingo card is a great way to keep kids moving forward on their walks through the community. This one is perfect for a neighbourhood walk or for Halloween night when the witches and wizards will be out roaming the streets!
We have been eyeballing the amazing photos you've submitted to our Halloween Houses Map and we used your decorations as inspiration for our Bingo Card. The best part? When you get 2 Bingo lines, submit your card to us and you'll be entered to win a $10 Tim Horton's gift card!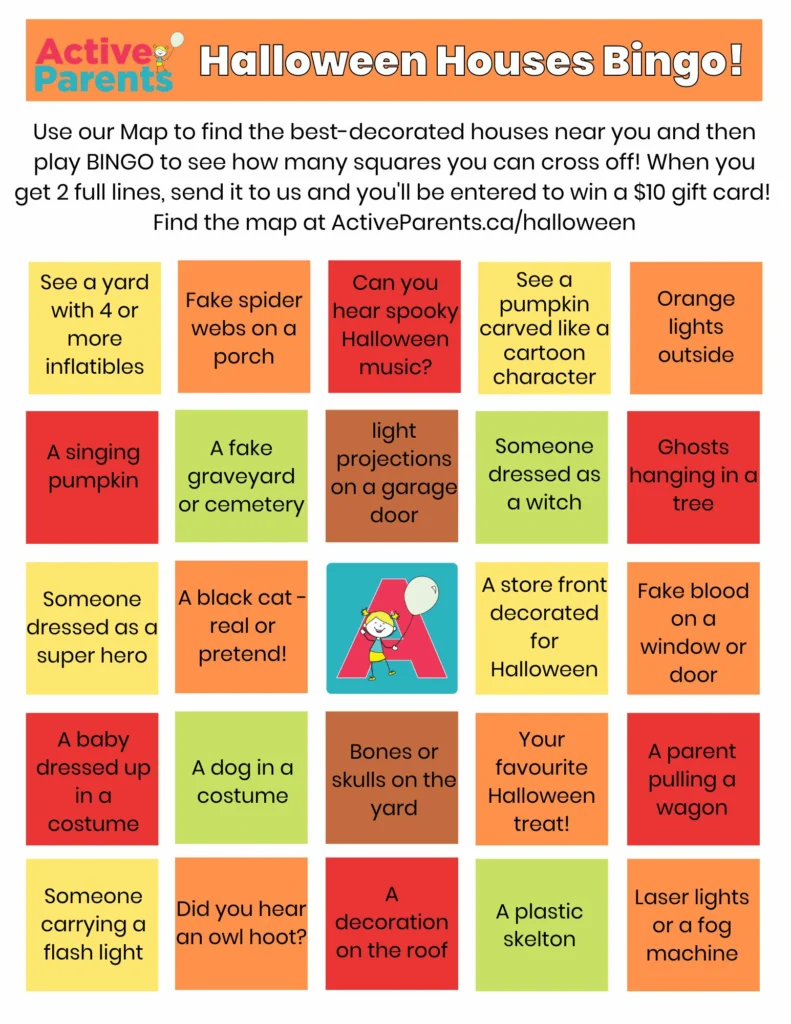 More Ideas For Family Fun
We have visited hundreds of places and written about them to help you find the very best destination for your next day trip or outing. We love sharing indoor play places, playgrounds that go above and beyond, and more! Here are a few of our latest blogs to help you have a great weekend.