Temps are rising and I can't think of a better way to cool down than with a frosty dessert! Read on for your guide to the best spots for gelato, frozen yogurt, and ice cream in Hamilton.
Find Oakville Ice Cream Shops here and Burlington Ice Cream Shops here.
Deliciously Independent Ice Cream and Gelato Parlours in Hamilton
A & J Sugar Bowl is an "Ice cream, bubble tea and sweet parlour in downtown Hamilton."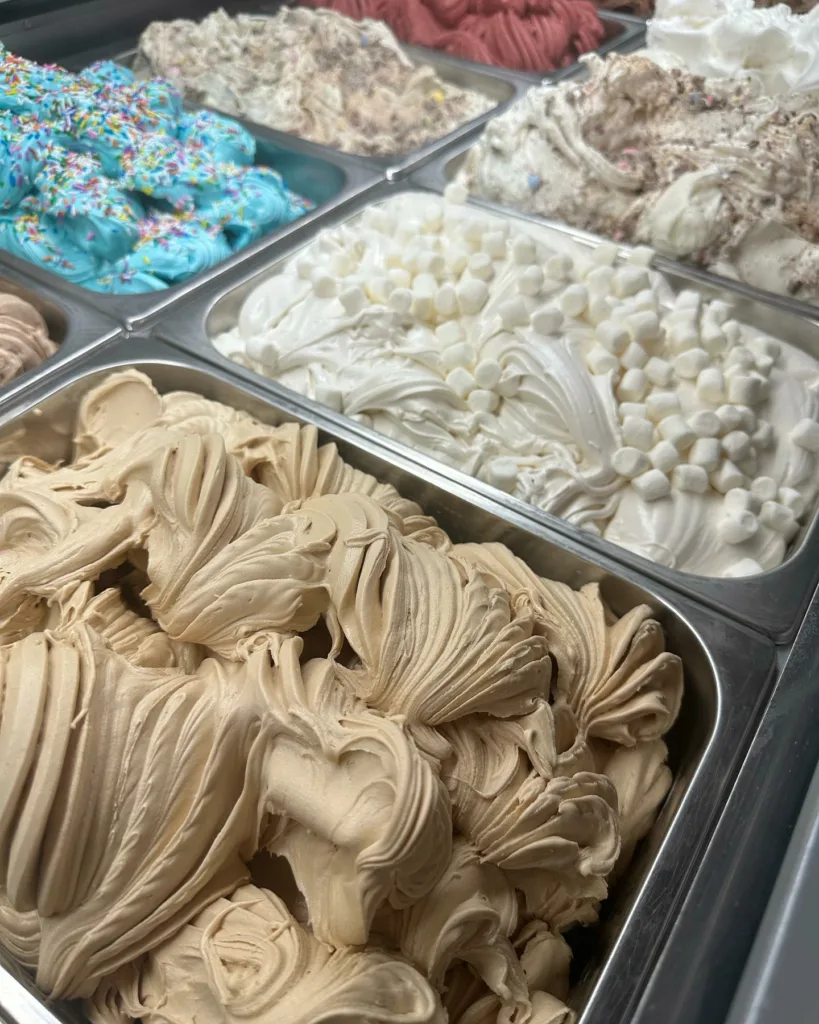 Serving up delicious gelato in a variety of flavours, and also has vegan and gluten-free options available! Open 4 pm – 9 pm, Wed Thursday thru Fri and 1 pm – 9 pm Sat and Sun with a small outdoor patio.
Scooping up 120 different flavours of ice cream at a new location. Locals brag about it, so when are you going to visit?
Ready to scoop big servings from 2 pm till 9 pm daily – so come hungry! They post their flavour list on their Facebook page.
Bliss has locations in Stoney Creek and Oakville serving up over 60 flavors of authentic Italian gelato. Store hours are seasonal – it's best to check their Instagram. Pay by debit, credit or ApplePay.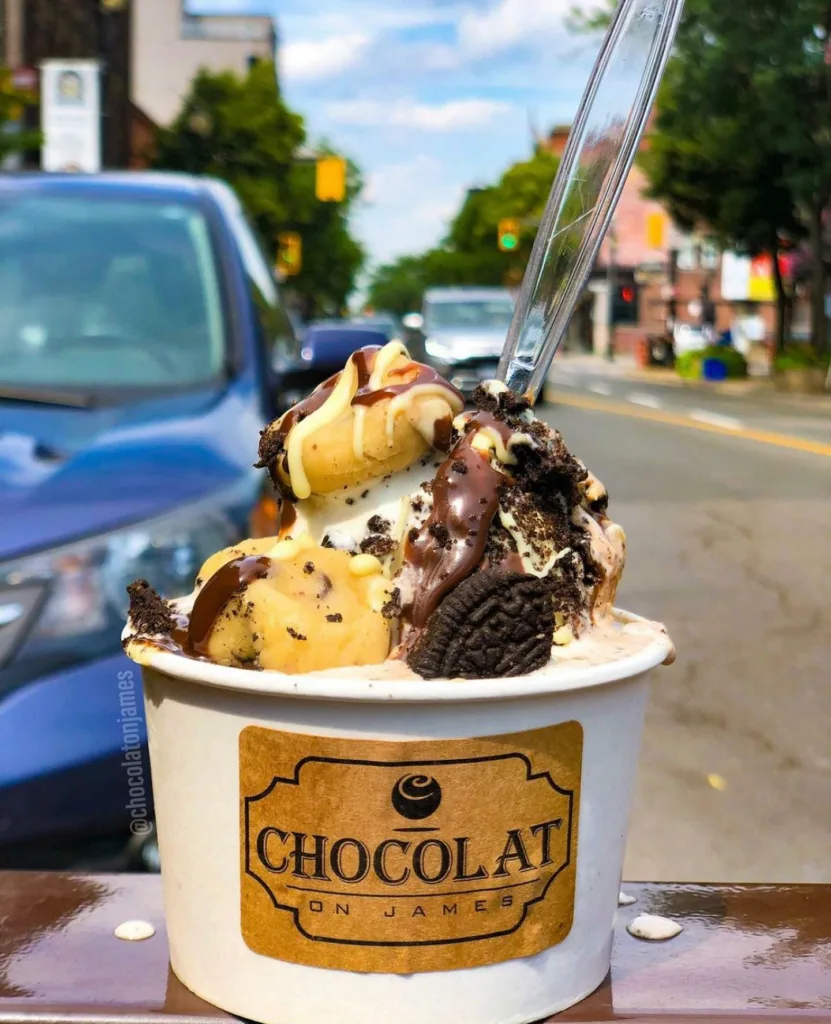 A sophisticated artisan chocolate shop and espresso bar from local entrepreneur and chocolate maker Sheryl Cronsberry. They're open and scooping delicious ice cream, toppings and treats.
Our readers suggest DicedIce. for Thai rolled ice cream. Open Mon – Friday 3-9pm and Sat & Sun 1-9pm. Check out their Vegan Menu.
Here is your vegan, nut-free and gluten-free spot. They offer a selection of ice cream, baked goods, and drinks to Hamilton, Guelph, KW, and places in between.
Moving to 78 Ottawa Street North. Delivery or pick up is currently available at 811 King Street East. Vegan ice cream made with coconut milk and flavoured with whatever happens to be in season!
You'll find Hotti Biscotti at the Hamilton Farmers' Market. While biscotti is their specialty they're on this list for their ice cream sandwiches made with chocolate chip toffee cookies, ice cream and biscotti toppings. Ice cream sandwiches are a seasonal treat – be sure to get your's this summer!
Ranked one of the top destinations for ice cream when we asked our Facebook community. It's a great pit stop on your walk/run/roll along the beach strip and you'll love the selection.
Jitterbug Cafe in Waterdown is a favourite amongst the locals, and if you see their massive scoops, you'll know why!
Serving up Hewitt's ice cream on Mon to Sat from 12 pm – 10 pm and Sun from 1 pm – 10 pm.
The Parlour has 2 locations in Hamilton, 1 on Ottawa St. and another on Concession St. The menu has cones, sundaes and floats – pick your size and pick your toppings. There are gluten free, peanut free and vegan options. Banana split anyone?
They're committed to only selling high-quality ice cream treats sourced from a local Ontario family-owned dairy.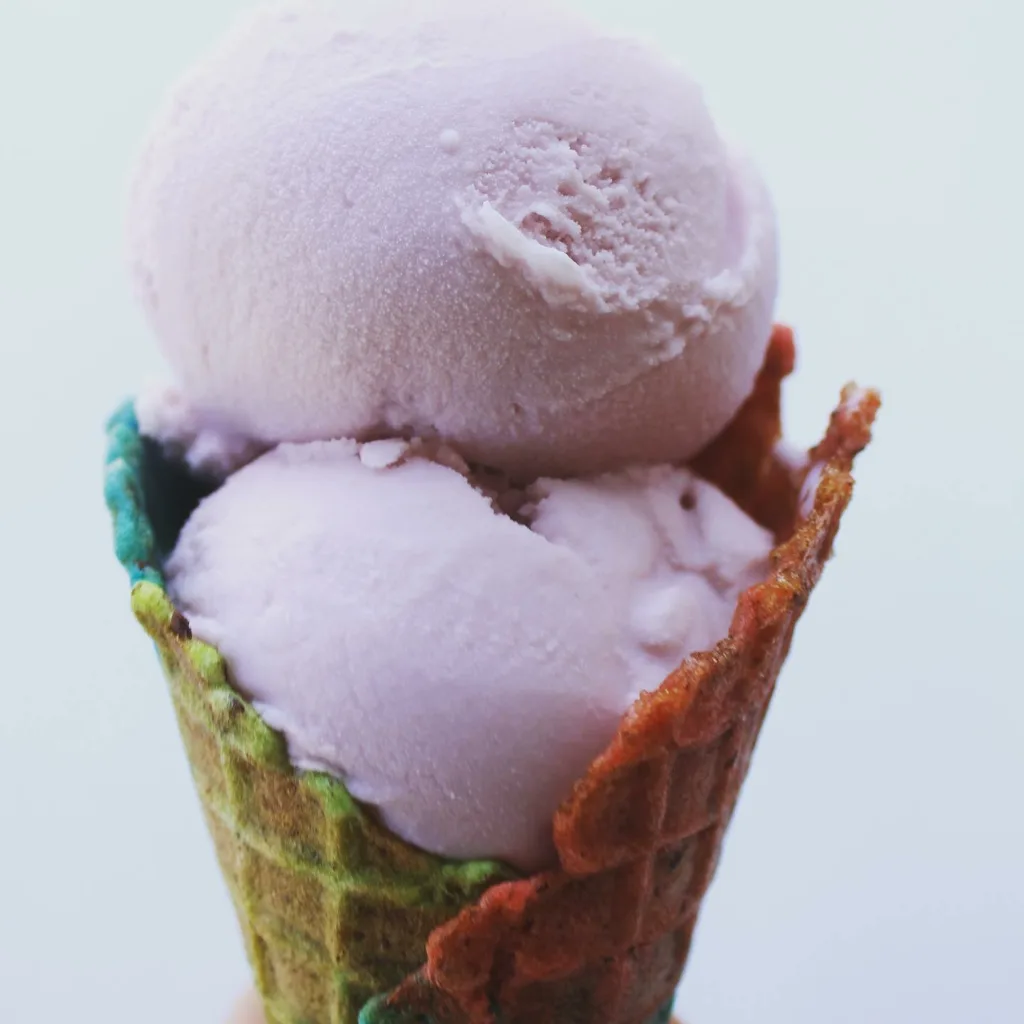 Located in Hamilton Willard's is a crowd favourite! They're open Mon to Fri from 3 pm – 6 pm and Sat and Sun from 2 pm – 9 pm.
Multi-Location Parlours for Ice Cream in Hamilton
Baskin Robbins has been in Canada for over 30 years and Burlington is home to 3 Baskin Robbins ice cream shops. Each parlour is operating their own hours, with some delivering via Uber Eats and some open for pick up. Look up your local store for complete info. And get the mint chocolate chip!
Dairy Queen has a ton of locations for ice cream in Hamilton and all are open currently. And be sure to take some Dilly Bars home with you!
If you have another sweet spot in Hamilton, please share it in the comments, or email us here.
More Ideas For Family Fun
We've been to so many cool places, and we've made it our mission to share all the fabulous locations we find with you. Whether you're planning a day trip or looking for the best playgrounds, we've got your back. We are all about discovering the most amazing indoor play areas, farms and animal experiences, and a whole bunch of other visit-worthy local attractions. Check out our latest blog posts below to make sure you have an absolutely epic weekend!