Visiting lavender farms like these can be a relaxing and photographic summer outing for your family. Spend some quality time together surrounded by fields of lavender in every shade of purple and violet blue. Go for a walk where the lavender grows, have a picnic, snap some photos, and treat yourself to some honey lavender ice cream. Depending on the species of lavender, the best time to visit lavender farms will be late June to early August.
Our list includes Halton and Niagara Falls area farms that offer pick-your-own and pre-picked varieties. Many farms have found creative ways to make natural products using these light and dark purple flowers. Enjoy infused honey and preserves, candles, baked goods and more. I feel so lucky to live near Niagara wine country because it makes the ideal growing home for mostly drought-tolerant lavender. Enjoy your visit, and treat yourself to something beautiful while you're there.
Visit more farms and flower fields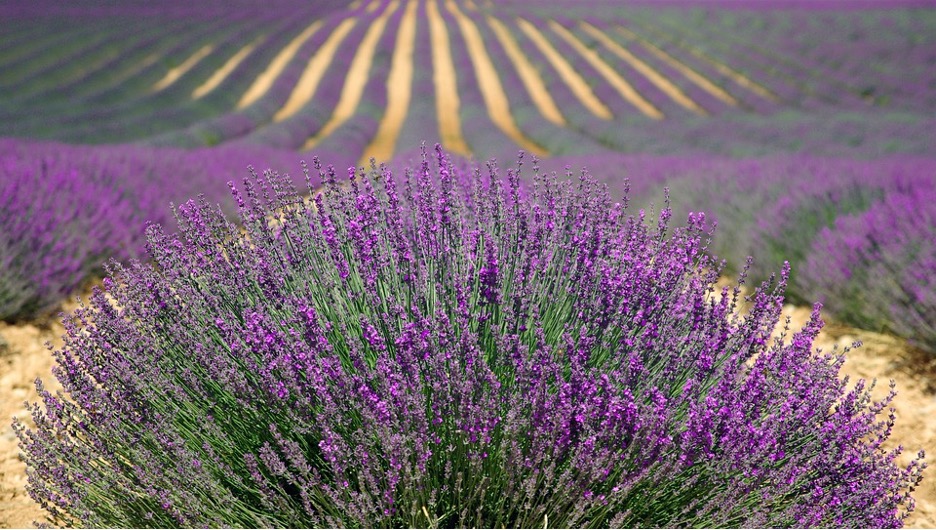 Milton Area Lavender Farms
Kelso Lavender
Visit Kelso Lavender Farm online
Address: 8649 Appleby Line, Milton ON, L0P 1B0
Hours: Look for the farm to open in June. Regular hours are 9:30 am to 5:30 pm every day
Notable: While you may not pick your own lavender you may visit the Kelso Lavender, take photos, and purchase lavender bouquets and products at the farm store or online. On a hot afternoon, you might also want to try a yummy lavender ice pop.
Lochland Botanicals – Closed for the 2023 season
Visit Lochland Botanicals online
Address: 2468 25 Side Road Milton, Ontario L0P 1B0
Hours: Opening in July Sat/Sun 10 am – 2 pm
Notable: Visit in July to cut different types of lavender. Kids will enjoy looking for the secret villages at the farm. There are workshops and classes like yoga and meditation to engage the parents.
Lavender Farms in Niagara on the Lake
neob Lavender Farm
Address: The farm is located at 758 Niagara Stone Road, Niagara on the Lake, ON, L0S 1J0 and there are noeb storefronts in Niagara on the Lake, Elora, Stratford and Bracebridge.
Hours: Tickets are available at the farm for tours at 11 am, 1 pm and 3 pm. The boutique at 38 Queen Street, Niagara on the Lake is open from 10 am-6 pm daily.
Notable: Book a $10 guided tour of the lavender farm and greenhouse and learn how they make their essential oils. Tours are scheduled for 11 am, 1 pm and 3 pm. Children under 6 are free of charge.
Coming Soon to Niagara Escarpment
Terre Bleu Lavender Farm
Address: Boutique store in Elora 143 Metcalfe St. Elora, ON, N0B 1S0
Hours: Elora store hours are: Monday closed, Tuesday-Friday 11 am to 5 pm, Saturday-Sunday 10 am to 6 pm
Notable: A new farm is expected to open in the Niagara Escarpment in spring 2023. If it is anything as lovely as the original farm was in Milton you'll want to visit.
Port Colborne Lavender Farms
Ridgeway Lavender
Visit Ridgeway Lavender online
Address: 3359 Third Concession 3 Rd, Port Colborne, ON, L3K 5V5
Hours: Call the farm at 905-835-1717 before you visit as the summer hours may fluctuate.
Notable: The company is named after the Ridgeway farm and it is the Port Colborne farm that is open to the public. A tour and visit to the farm in Port Colborne is $7 and a yoga class is $15. Ridgeway Lavender has stores in Port Colborne (230 West St, Port Colborne, ON, L3K 4E3) and at the Pen Center in St. Catharines.
Stonewell Farm
Address: 9762 Wellington Rd 42, Erin, ON (approx. 1 hour from Burlington)
Hours: Opening for tours on June 28th, hours are 9 am till 3 pm for the fields.
Take a tour: Stonewell Farm offers both a self-guided tour and a tour with a guide. Tours are $10 and $20 per person, respectively. Spend as much time as you want snapping photos and smelling the flowers. Afterwards, stop into their shop to see the beautiful products they make on the farm.
Namaste at the lavender farm.
More Ideas For Family Fun
We've been to so many cool places, and we've made it our mission to share all the fabulous locations we find with you. Whether you're planning a day trip or looking for the best playgrounds, we've got your back. We are all about discovering the most amazing indoor play areas, farms and animal experiences, and a whole bunch of other visit-worthy local attractions. Check out our latest blog posts below to make sure you have an absolutely epic weekend!