Are you looking for family New Year's Eve Events near Burlington, Oakville, Milton and Hamilton? You're in the right place! We've gathered up all of the kid-welcoming NYE events in our area to help you ring in the new year with style and excitement.
We know it's a time-honoured tradition to ring in the new year with a celebration of some size, and we can help you outsource the planning and cleanup. All of the family new year events 2023 we find are listed below. Kid-friendly New Years Eve events are popular, and few and far between, so don't wait to book your spots at the venue.
Are you hosting an event? Click here to have your New Years Eve Events added to our calendar.
Related: If you love the glow of Christmas lights, you're going to love our famous map of Christmas Houses with amazing decorations is right here.
Some Tips For NYE Success
Keep in mind your child's tolerance for staying up "late" whether that means a little past their bedtime or all the way till midnight. Nothing spoils your fun like a meltdown that could have been avoided.
Prepare for new noises and possibly fireworks. We don't see them often, so maybe watch some on YouTube and let you kids know what to expect.
Book ahead to avoid disappointment. NYE events are popular, so make your reservations as soon as possible. Some venues and hosts have an early seating and a later one to help families keep to their bedtime schedules.
Related: Don't forget to visit a local Christmas Tree Farm for a fresh tree. Some farms even serve apple cider to warm you up!
Party at Your Place!
Celebrating New Year's Eve at home with your kids? We have great ideas that can make your at-home New Year's Eve party super special.
However you chose to celebrate, we wish you a happy new year!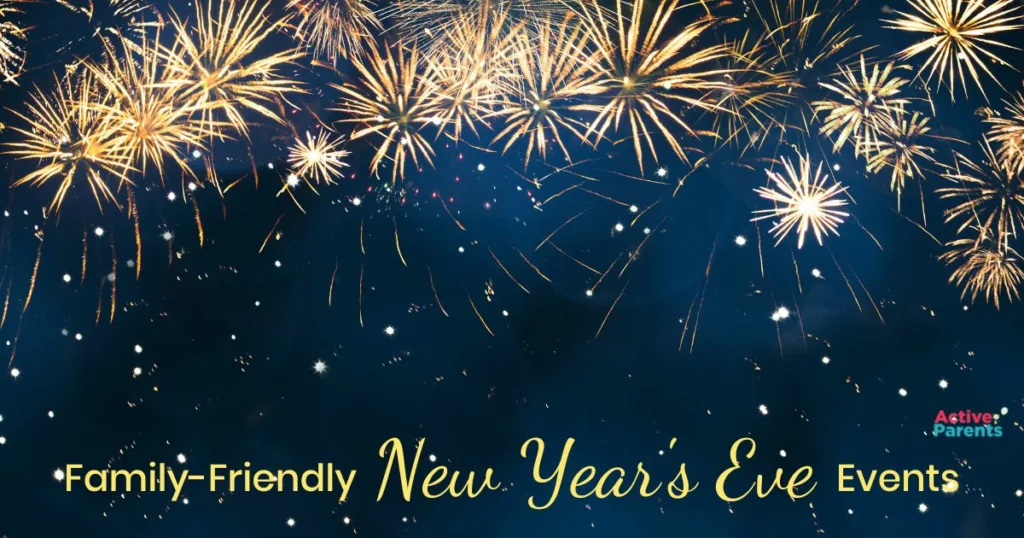 Read Our Latest Articles
Catch up on what we've been covering! Here are our latest reads, hot off the presses just for you. Never miss an article when you subscribe to our weekly newsletter filled with kid-friendly fun and events.