Have you ever been to a board game cafe? With the cool weather rolling in, we recommend an afternoon at the new board game cafe in Hamilton, Never Board Games Lounge!
There's a New Board Game Cafe in Hamilton
Board game cafes are such a great place to visit with tweens and teens, and any kids who love playing board games. My absolute favourite part is seeing the library of games to choose from knowing we can play as many as we want in one afternoon.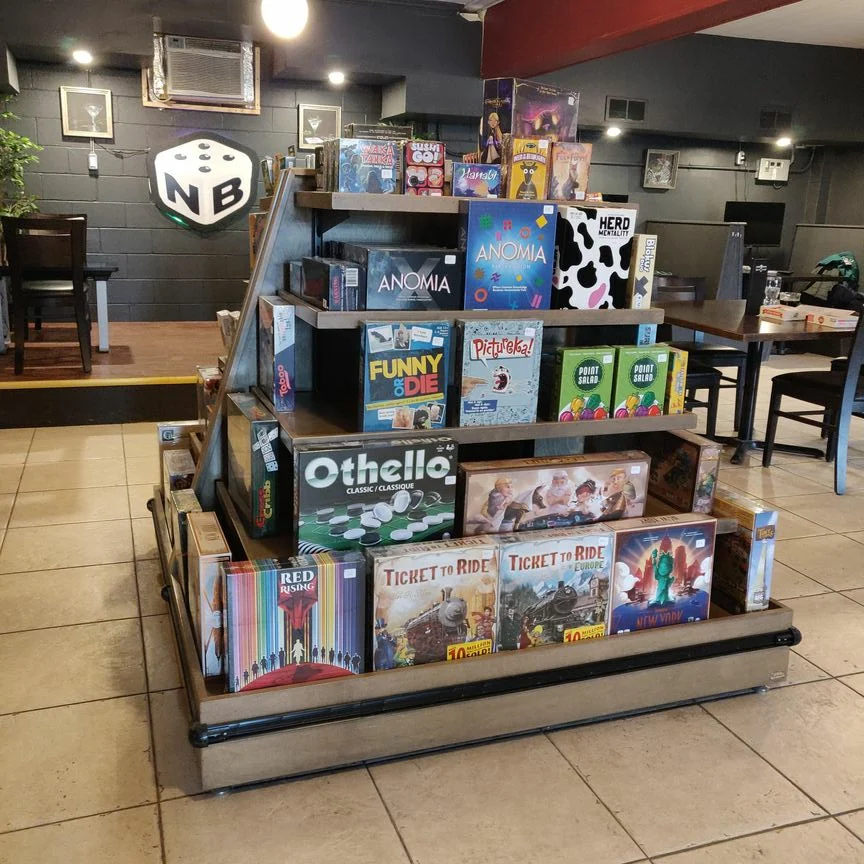 Where is Never Board Games Lounge?
Never Board Games Lounge is located in Hamilton. The cafe is upstairs and offers of few different seating options to best suit you and your group. They have numerous four-person tables to bring you the comfort of home and booths for added comfort. But their premium seating is the best place to set up shop. Choose The Parlous for a cosy living room feel complete with gaming systems and a large coffee table for board games. Or opt to inhabit The Dungeon for your high-stakes games. Who will get the Game of Thrones-inspired chair?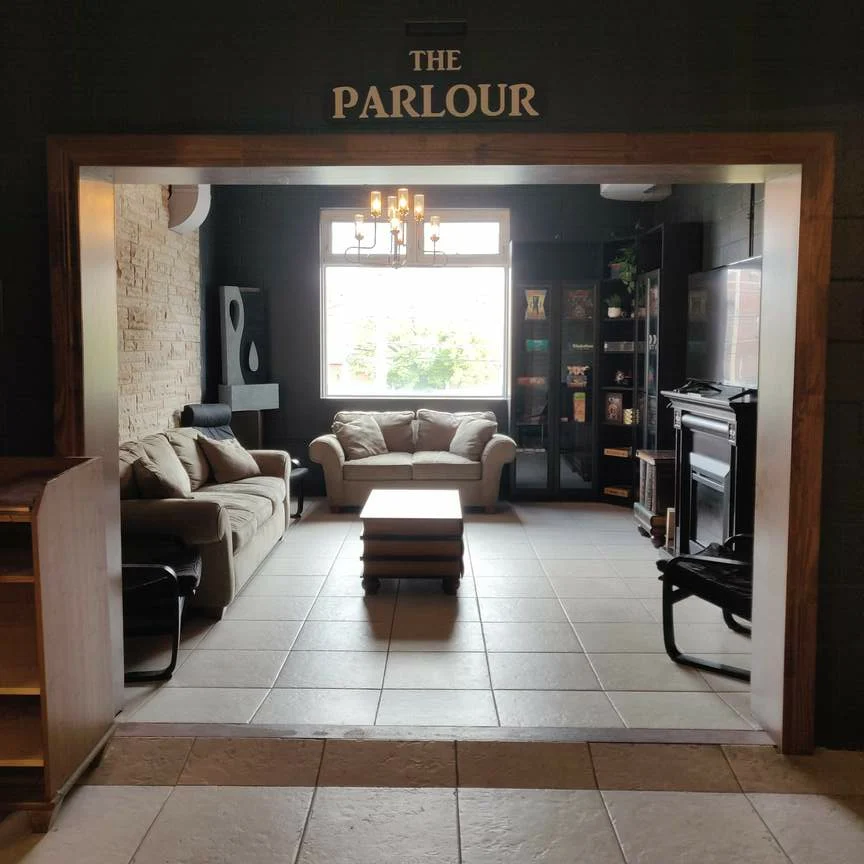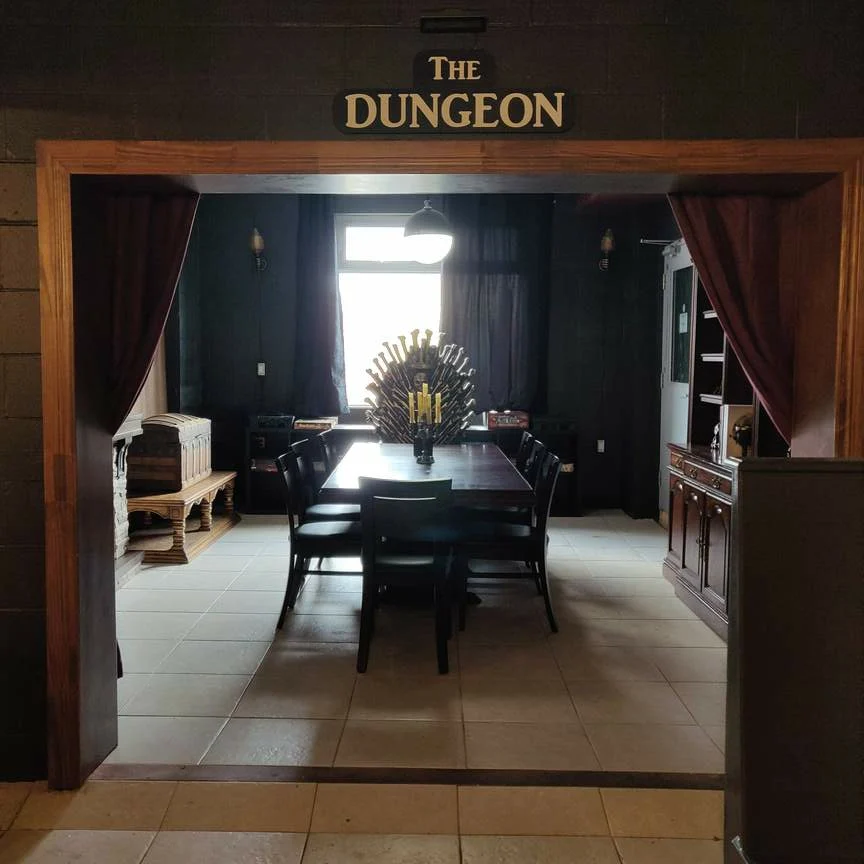 Another great reason to visit Never Board Games Lounge is to try before you buy! With over 900 board games at this board game cafe in Hamilton, you're sure to find a few titles that your family will want to add under the Christmas tree. We tried out so many, some we loved and some we were glad to try before we bought. For example, we loved the foolishness of Bears vs. Babies, but didn't like the Millenials Monopoly. We also loved Sushi Go Party and the Tiny hands game would be great for a large group who loves to laugh.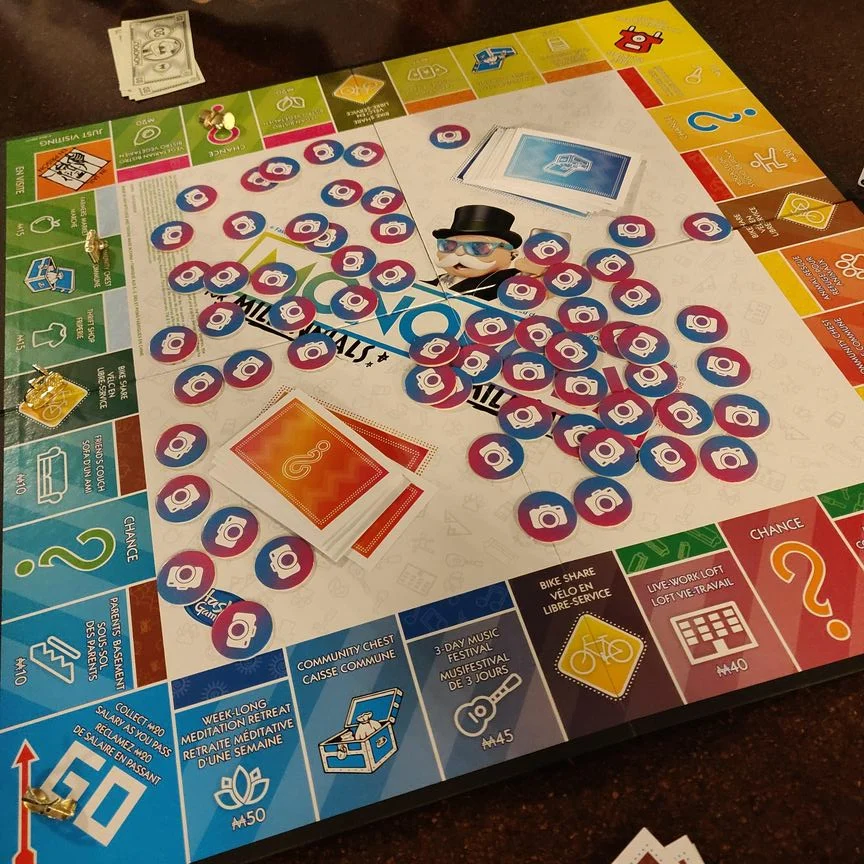 Never Board Games Lounge
Address: 784 Concession St, Hamilton, ON L8V 1C9
Phone: (905) 385-5454
You Might Like These Articles
More Ideas For Family Fun
We have visited hundreds of places and written about them to help you find the very best destination for your next day trip or outing. We love sharing indoor play places, playgrounds that go above and beyond, and more! Here are a few of our latest blogs to help you have a great weekend.