Asking kids out-of-the-box questions is a great way to get them thinking on their toes and really using their imaginations. These questions will help you spark dozens and dozens of conversations with your favourite little people.
We've pulled together over 75 conversation starters that the whole family can chime in on. Ask one now, one at dinner, and another before bedtime. These questions for kids and adults are a fantastic way to learn just a wee bit more about those funny little (and big!) people you love.
Asking new and thought-provoking questions encourages children to think hard and weigh the pros and cons of their answers. Why is space better than the deep sea? Maybe it's not!? When you answer the same question, giving your reasons, it opens up a new way of thinking for children. Engage in a healthy debate of books or movies? Why fireworks are better than the circus. And best yet, just talk.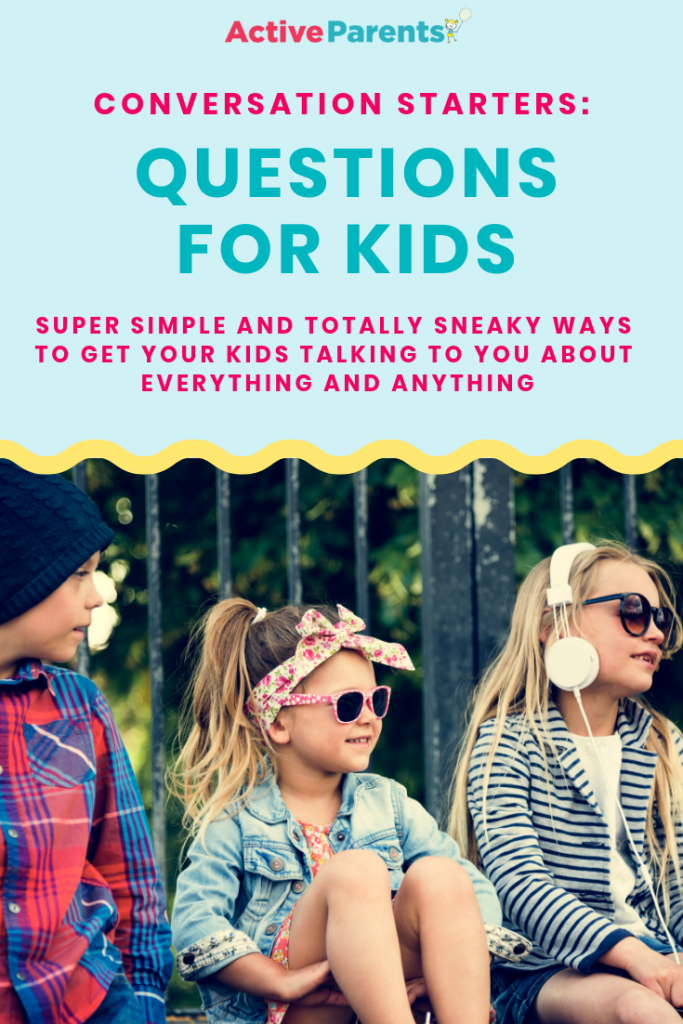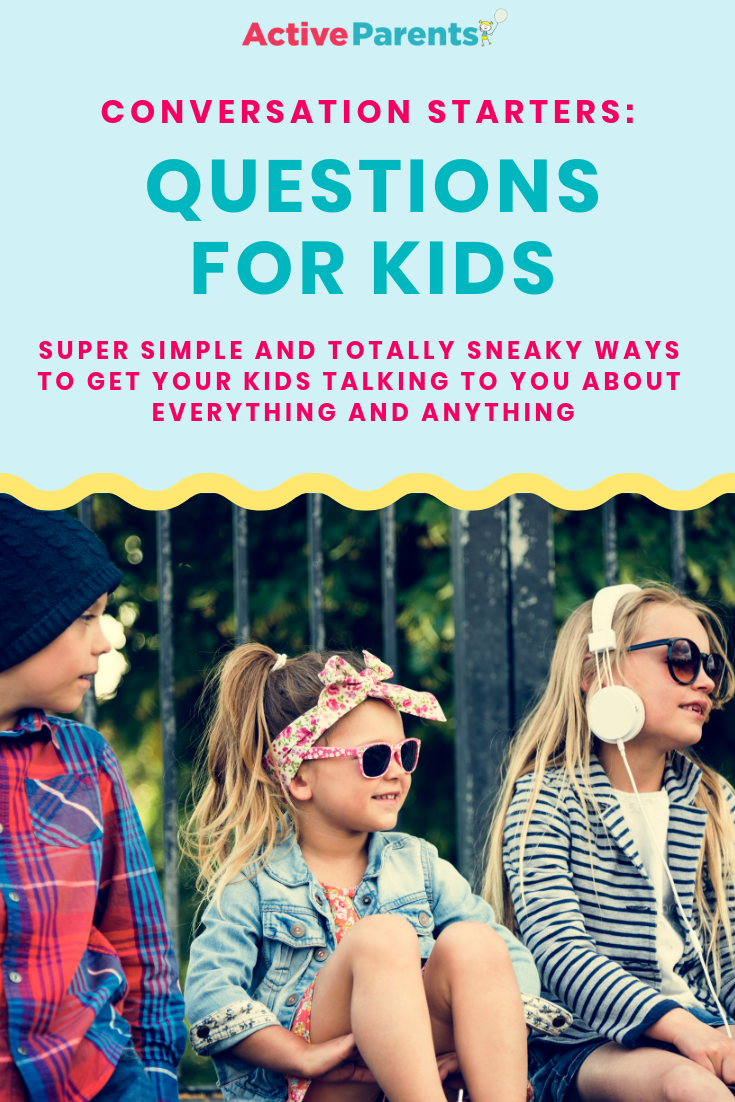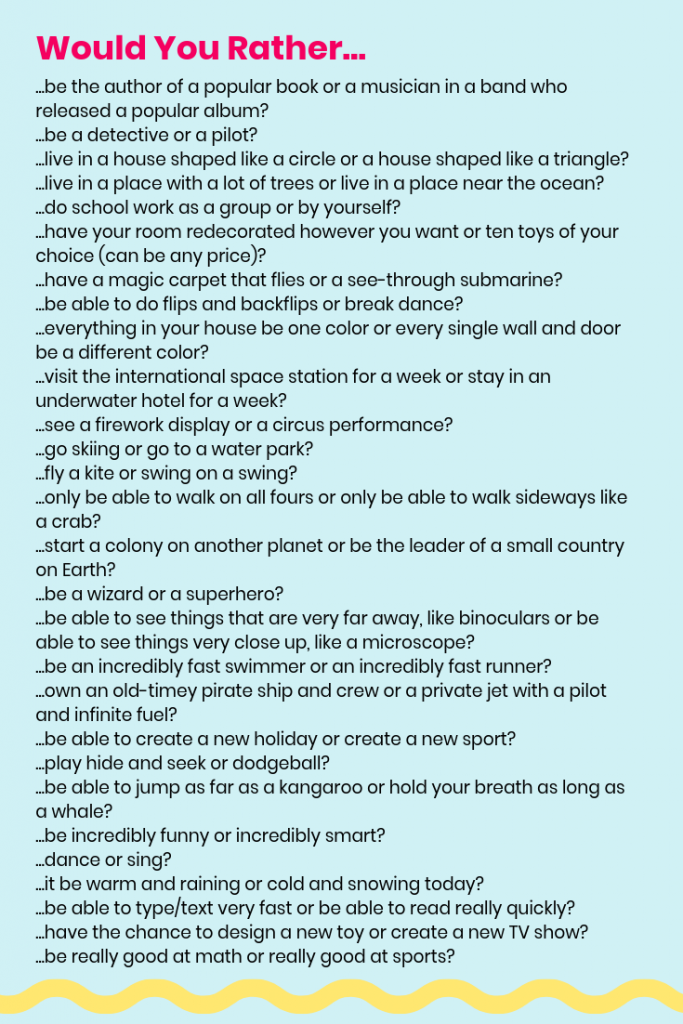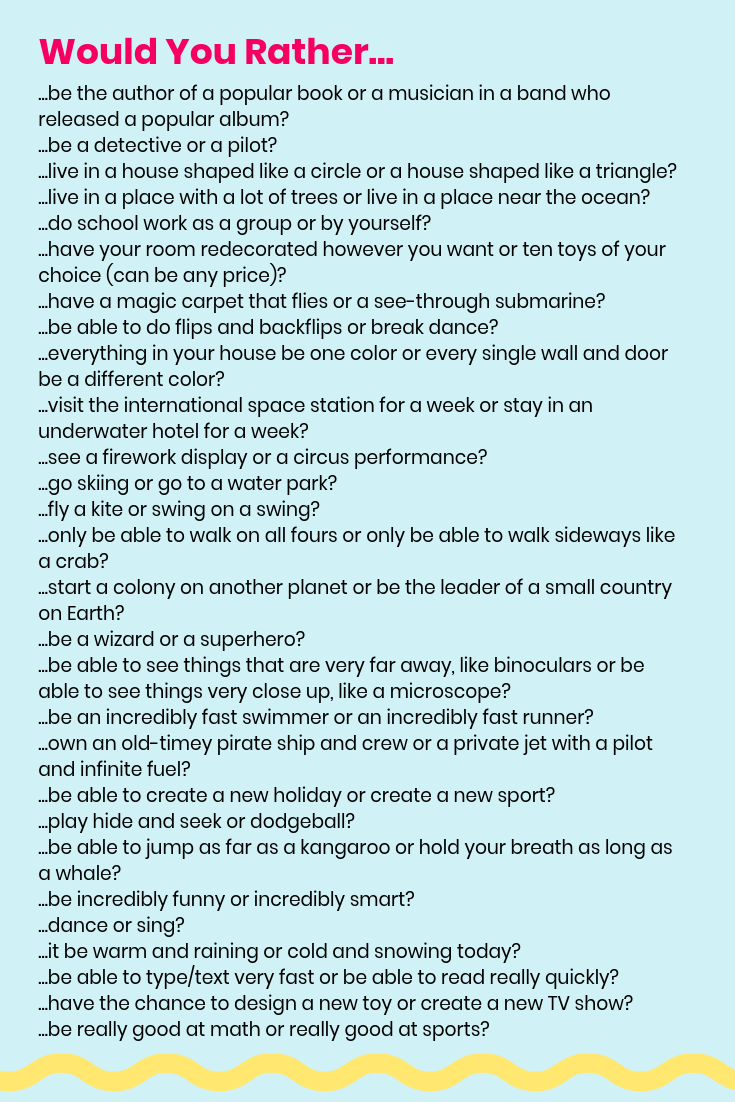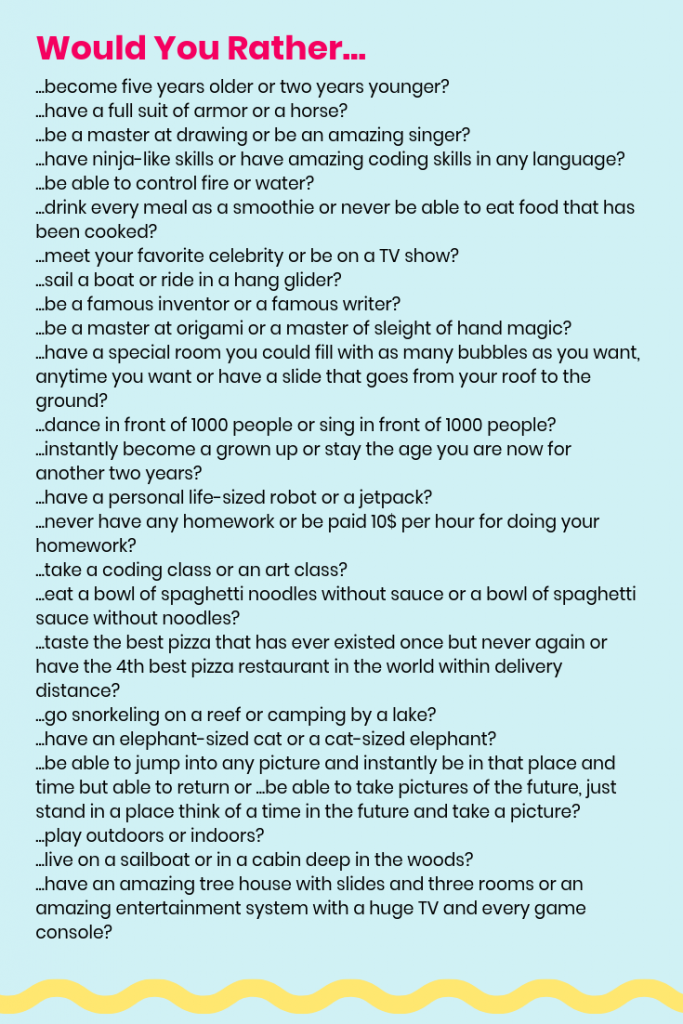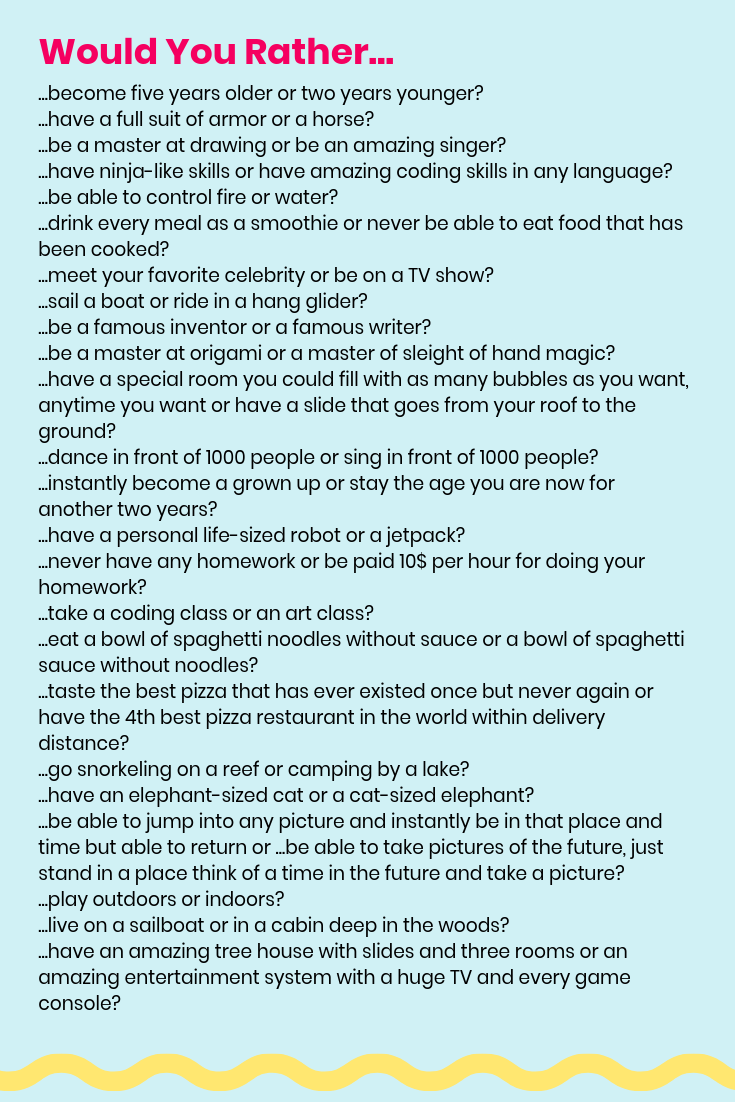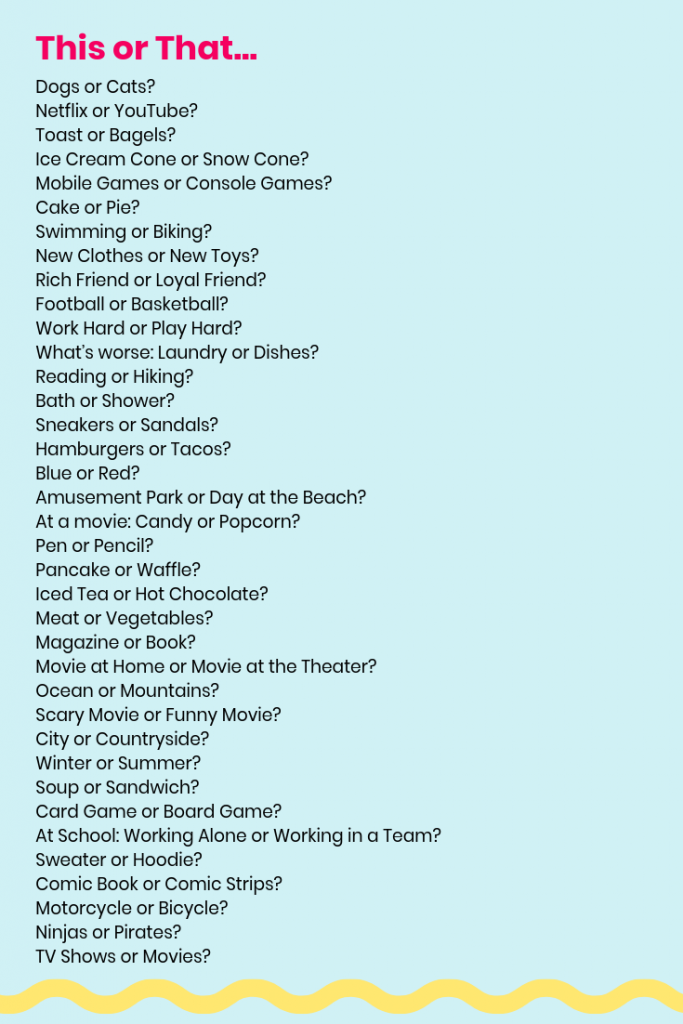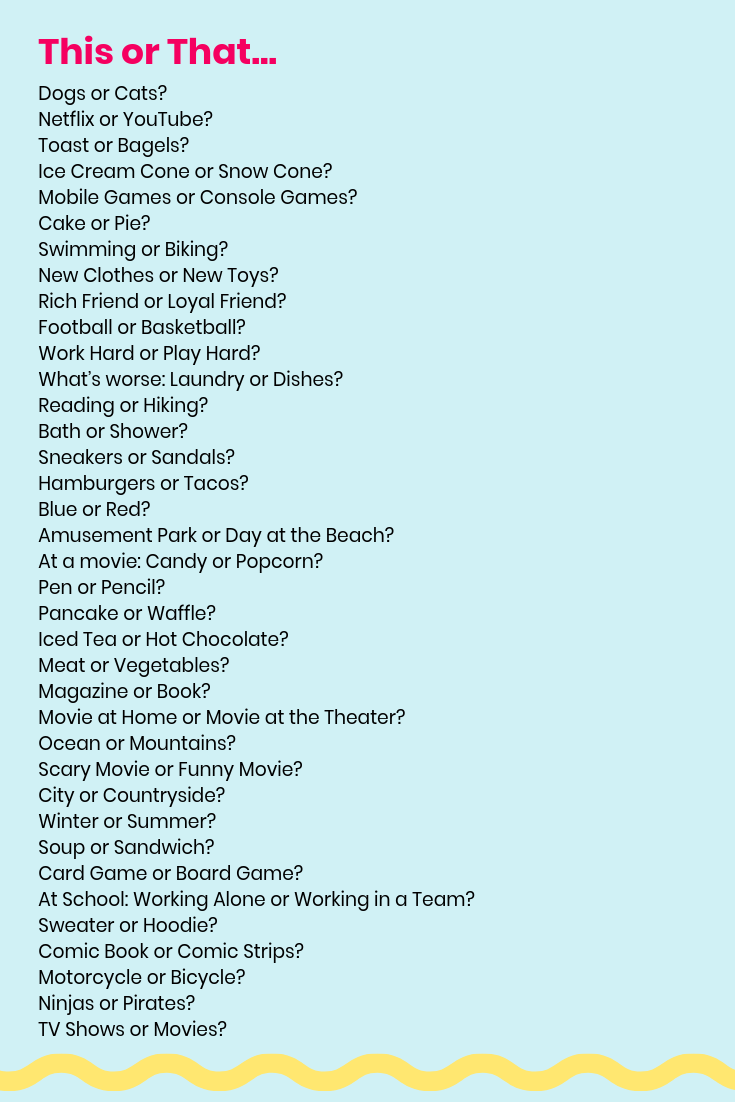 These conversation starters were gathered from all over the place! Thank you to the families who shared their favourite questions for kids with us so we could make this article happen. If you've got a great way to encourage kiddos to think big, please share it with us in the comments below!
Don't Miss These
Find more questions to strike up more conversations with your kids here
How to have important conversations with kids surrounding race