Raise your hand if you're stuck at home and bored…me too! Let's play some winter Bingo! to pass the time, shall we?
Say hello to another 2 week lockdown (of sorts). But don't fret too much, because Active Parents is here (as usual) to encourage you to play safe and have a great time at home this winter! We've put together a Winter Bingo card full of things you can do with the cool cats you live with. You can get Bingo across, up and down, or four corners. If you're feeling really adventurous, you can try for a full card! No matter how many you get, these 24 ideas for easy family fun – indoors and outdoors – are sure to break up the boring days of the lockdown.
And please share your progress with us! While you're having fun in the 905, be sure to tag us on Instagram @ActiveParentsCa and on Facebook so we can see and share your adventures and quality time!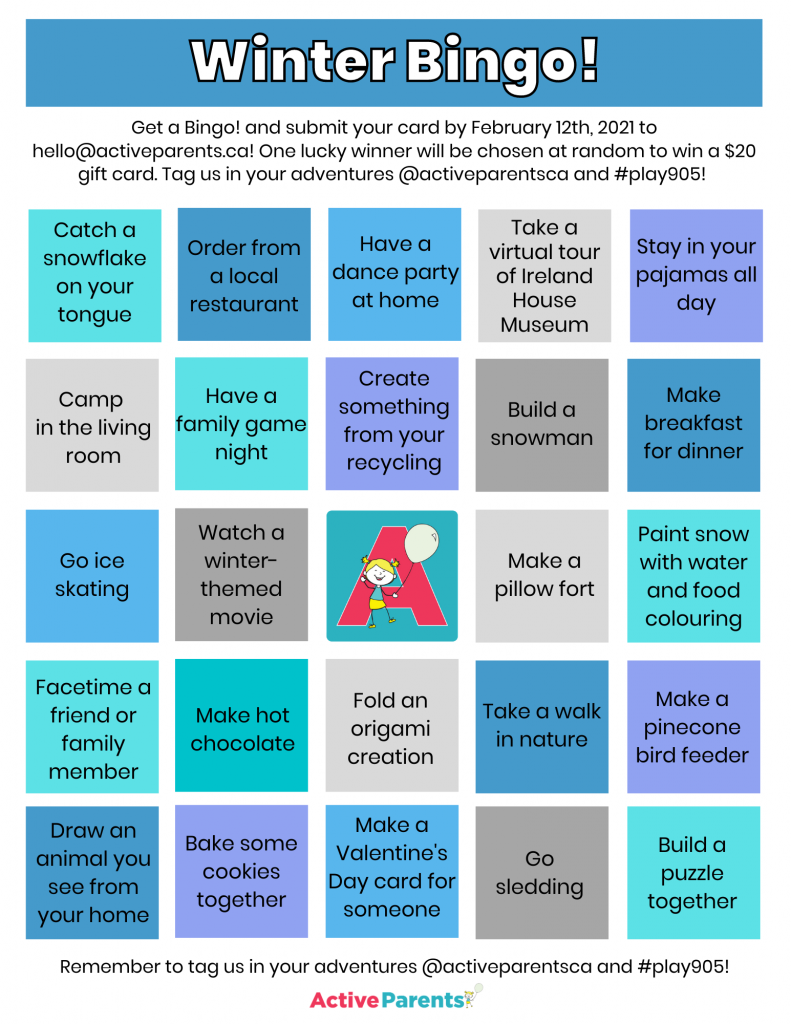 Bingo cards must be sent to [email protected] by Monday, January 17th, 2022, for a chance to win. You don't need to submit photos, this is the honour system, but please tag us in anything you share online so we can live vicariously through your adventures.
Related Links
Social Distancing Game Night Ideas
The Best Kid-Approved Hiking Spots