The AC Family Room, a space run by, Always Connected, is home to an incredible hub for creativity, imagination and PLAY! Chelsey and her little one visited and have rave reviews to share!
>> Find more indoor places to visit here
The mission behind The Family Room is to offer a welcoming space for families where everyone can find something to suit their needs. Whether it's the Mama who needs a cozy spot to sit and catch up on some work while the kids play or Nana who wants somewhere fun to get messy and creative with the grandkids. Dads will love getting hands-on with their kids in a variety of well-thought-out play centres.
The Family Room is a judgement-free zone for each and every person who walks through the doors. More than an inclusive play space, Always Connected offers parent & child therapy. Without question, acceptance and inclusion is felt from the moment you walk into the space. Inclusion support is offered at Tues and Thurs drop ins.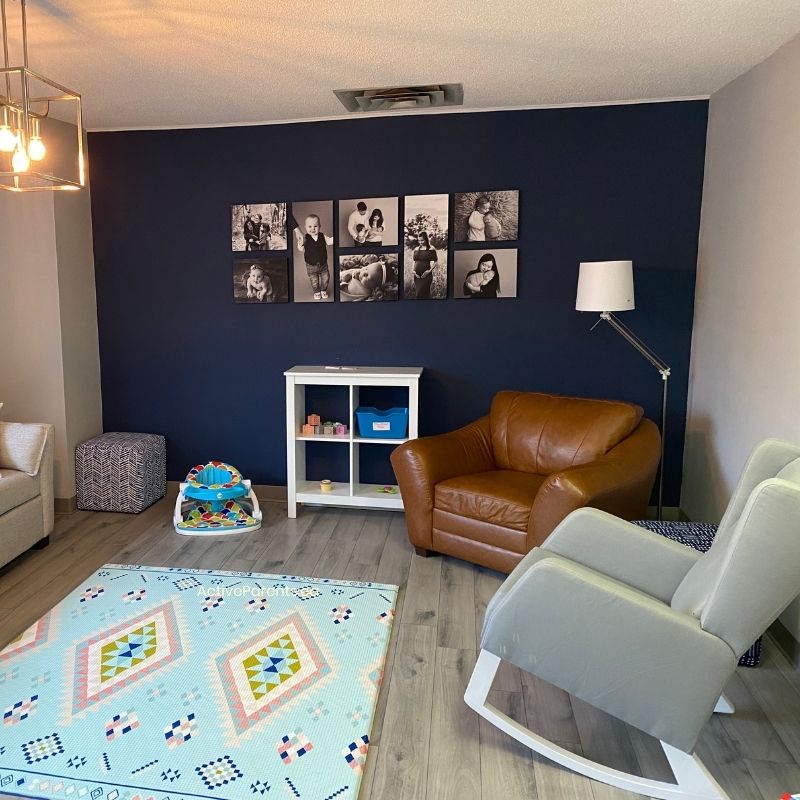 Little Ones Will Love The Family Room
Located in the heart of Waterdown, this unique play space offers two distinct areas. On one side, there is an area for babies and toddlers under two, with lots of room to play and a beautifully furnished space for their caregivers to enjoy. This under-2 area offers bouncers, chairs and other fun and safe places to put down your littlest ones, along with a ball pit, soft play and climbers and amazing eye-level, wall-mounted toys. There also isn't a shortage of comfortable places to sit, snuggle or feed baby, with great sightlines to the rest of the space, just in case you need to keep an eye on any bigger kids!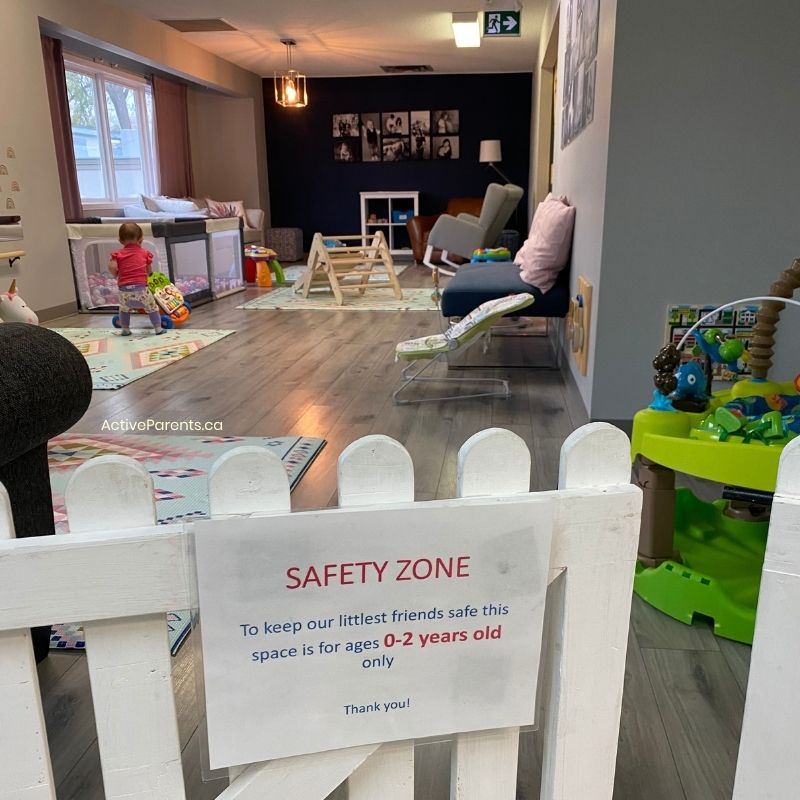 Big Kid Imaginations Run Wild
On the opposite side, there is an incredibly imaginative play space where kids can let their minds run wild with possibilities. Shop at the grocery store or build something epic at the construction zone. Help a sick stuffed toy at the vet clinic and get to work at the real estate office. There are so many opportunities for kids to have some unique, screen-free and creative play.
The Family Room also offers a well-stocked art table, a wall for kids to paint on, and tons of seating for everyone. As if it could get any better, the space also boasts a lovely party & event room that you can rent. It's also where the co-founders, The Common Moms, host really unique and fun classes and gatherings.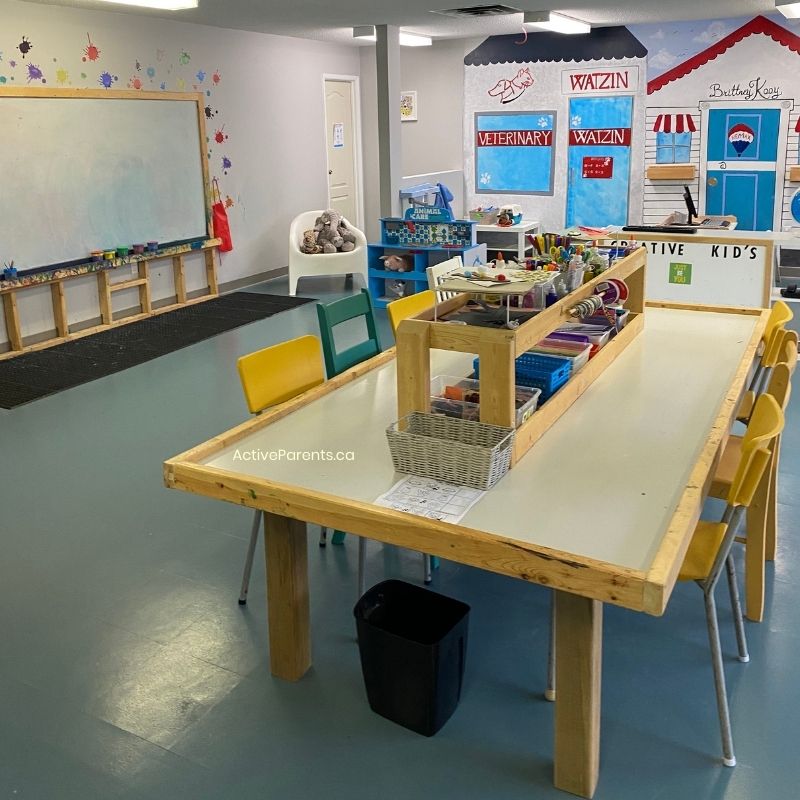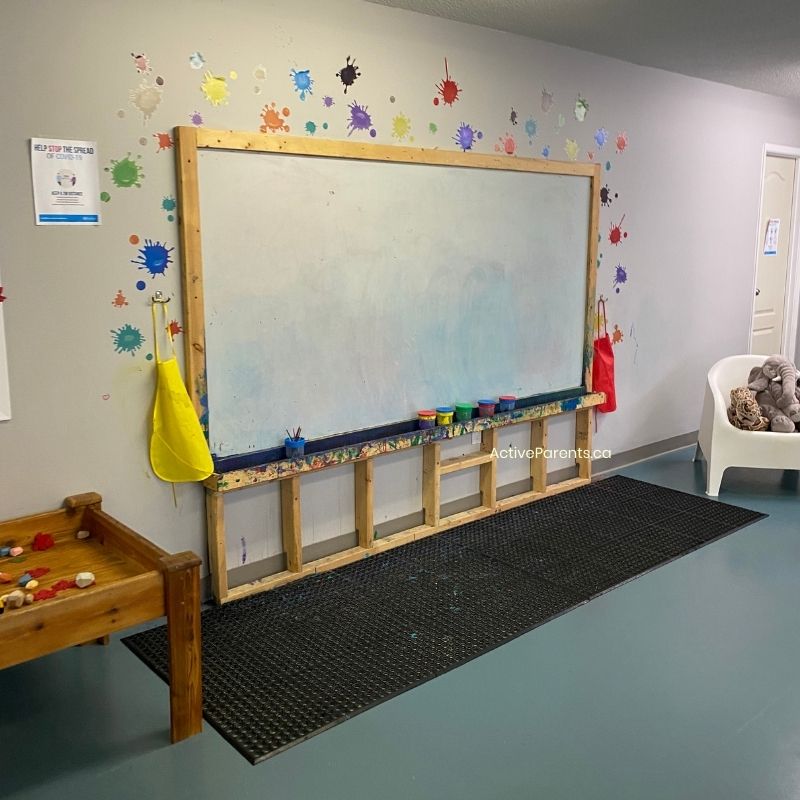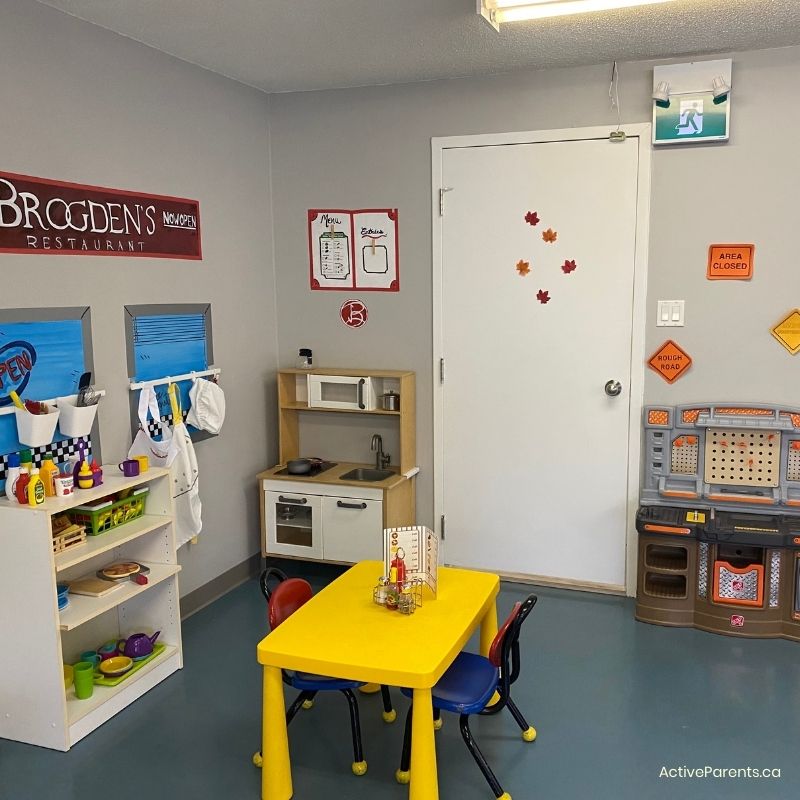 Small Price, Big Entertainment
At only $12 per kiddo (and 1 adult) to play, it's an inexpensive spot to drop in and visit and it's well worth the cost. Additional children and adults are charged $6 each. There are hours of fun and imagination to be had. Drop in play hours are Mon – Fri from 9:30 am – 12:30 pm. Circle Time happens Mon, Wed and Fri from 10:30 – 11 am and is included in the drop in fee. If you fall in love with the space and want to visit frequently, The Family Room also offers monthly memberships to make visiting easy.
You can also gift a membership – perfect for new parents! They even host birthday parties; they provide the space, privately booked just for your group of up to 60 guests, and you can bring in all of your own food, décor and anything else to make your party extra special.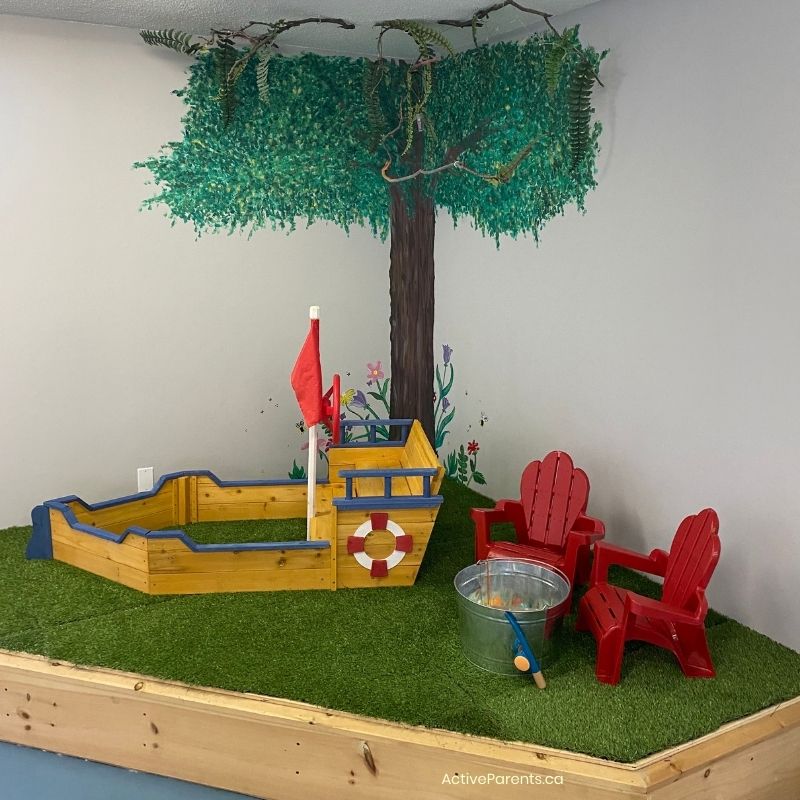 The Family Room is a great space to drop by, play, get creative and maybe even have a chance to relax for a minute! It offers so many wonderful ways for kids to play, explore and be adventurous in a safe space. Families will love getting to know this local gem in Waterdown.
Please note: The Family Room is located on the 2nd floor, and there is no elevator, therefore not wheelchair accessible. It is up a flight of stairs, so please keep that in mind.
Classes and Activities in The Family Room
The Common Moms host a variety of drop-in events and 6-week programs for parents and babies. Check out their events calendar for sensory play, swimming days, music classes and seasonal make-and-takes!
About The Family Room
Washrooms and change tables are available

Parking lot and street parking available
Located on the 2nd floor, no elevator
Always Connected Treatment Network offers "Applied Behaviour Analysis (ABA) Therapy, Speech and Language Therapy, Occupational Therapy, Psychological Services, Psychotherapy, Parental Support Programs and more"
Sat & Sun the Family Room is closed for private rentals
Socks required for parents and children
The Family Room is located at 12 Barton St, in Waterdown. You can find out more about their events, birthday party options and drop-in play times/prices here on their website.