Centreville Amusement Park in Toronto is over 50 Years Old! Can you believe it has been around that long? This Centre Island amusement park is as awesome – or more – than you remember.
I hadn't been to Centre Island since I was a kid, so I was thrilled to go back with my mom and my own kids, and the day was even more fantastic than I expected.
Our day started off with a thrill because my kids love riding the GO Train. Right now, the GO Train has a special Kids GO Free promo where children 12 and under ride for free. The short walk from Union Station to Jack Layton Ferry Terminal is easy and full of big-city sights and sounds, but the Ferry ride to Centre Island was my favourite part. It's about 10 minutes long, and that's way too short. The views of the Toronto skyline and Lake Ontario are picturesque and the lake breeze is invigorating.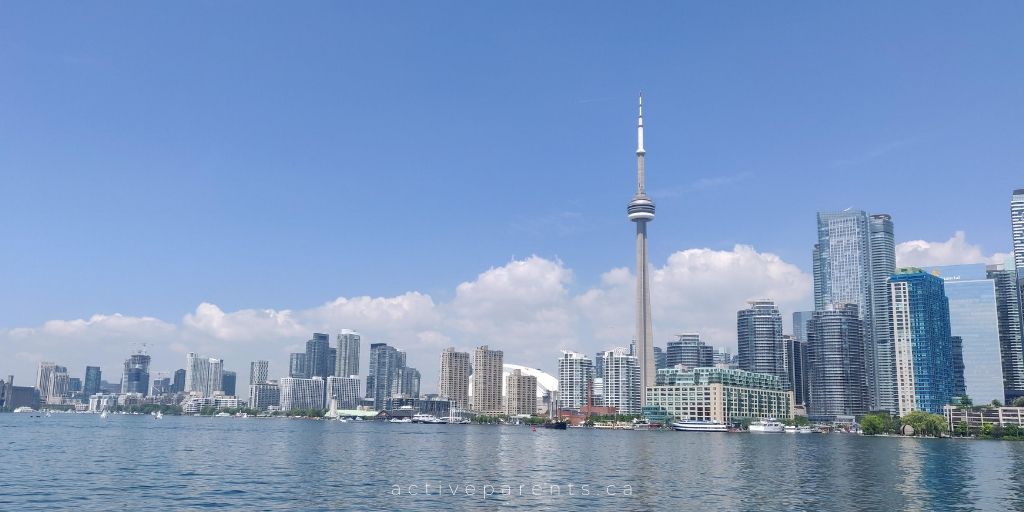 Taking The Ferry To Centre Island Is One of The Best Parts
The best advice I can give you for this leg of our journey is to pre-buy your ferry tickets. The lines to buy at the terminal were long, and we walked up to the ticket gate like Beyonce – immediate access y'all! But don't stress, everyone gets a seat, which seems impossible, but we were the final 4 passengers on a return ferry, and we still had seats.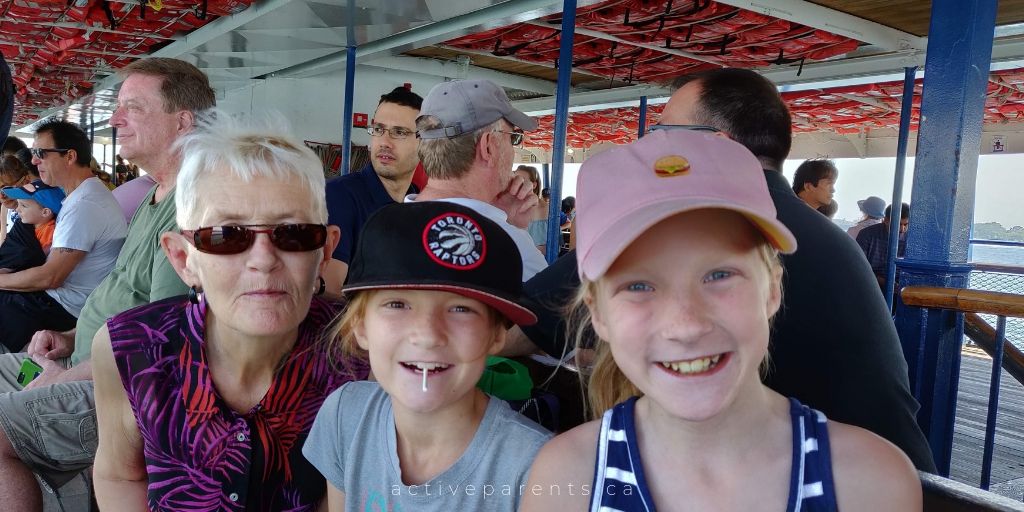 The Rides at Centreville Amusement Park
Once we got to Centre Island, we let the kids take the wheel! The girls grabbed a map of the park and planned our route to their favourite rides. The first stops were the Bumble Bee Ride and the classic Antique Cars.
Eventually, I got to pick a ride, and you know I chose the iconic Sky Ride! The cable cars take you on a quiet, birds-eye-view ride over the top of the entire amusement park. It's a perfect way to point out all the great spots you still have to check out, and to catch some more Lake Ontario views, too.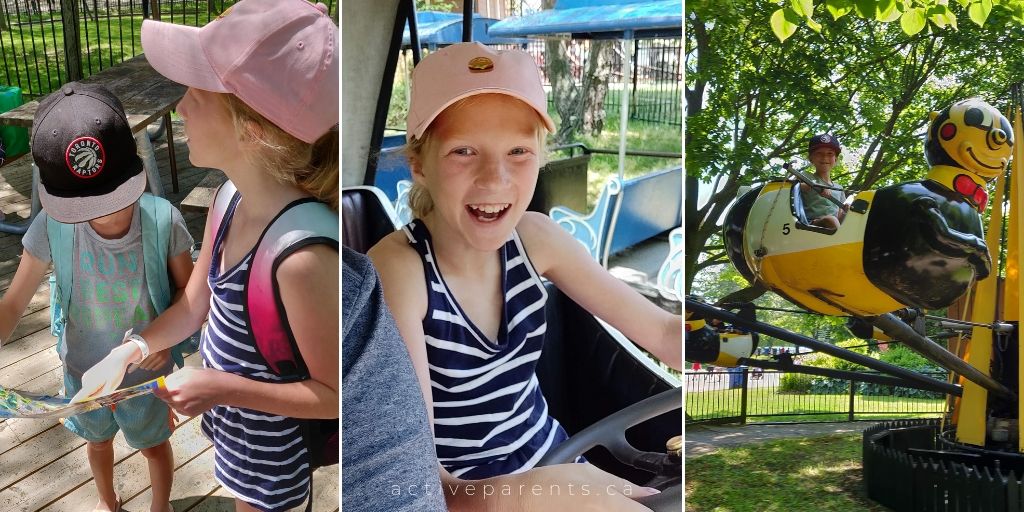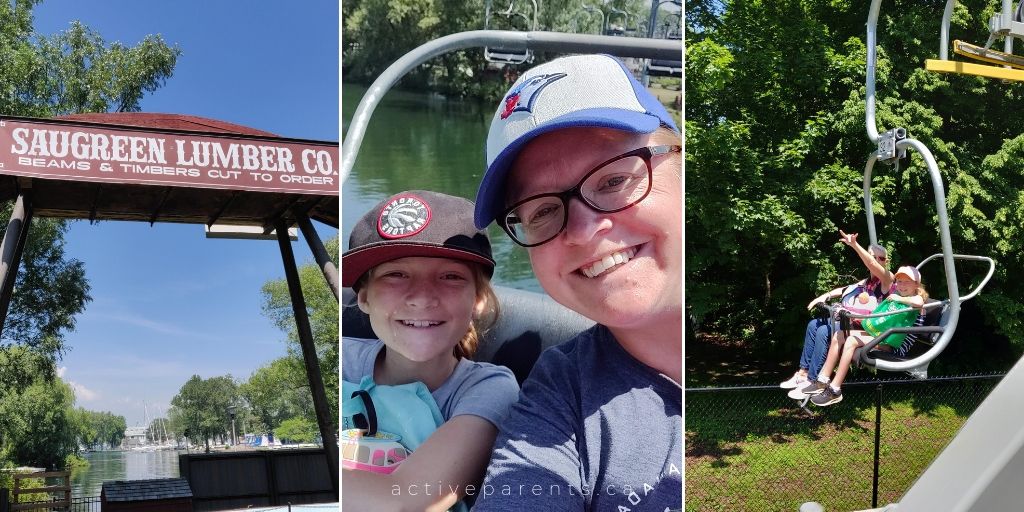 The girls rode almost every ride in the park, some multiple times! The lineups were quick, the longest they waited was about 10 minutes for the Toronto Island Mine Coaster, one of the most popular rides at the park. My kids were 9 and 11 when we went last, but they're short, and they didn't need an adult to ride with them on anything they went on.
Centreville's website lists every ride and the age/height requirements, so you can see which rides your kids can ride alone, and which they need a parent to ride with them.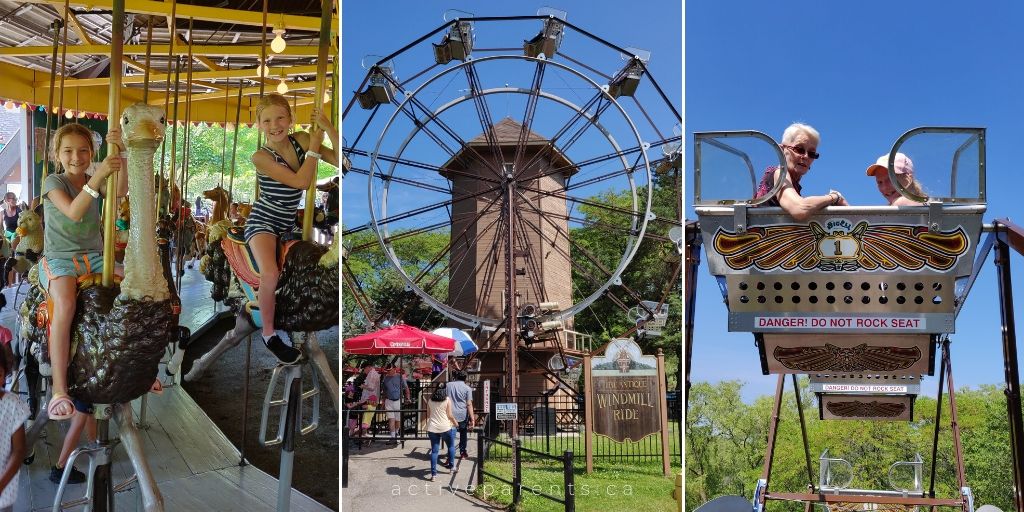 The Splash Pad at Centre Island Centreville
When the sun is at its hottest, the entire family will enjoy cooling down at Water Play! My girls, like all kids, ran around trying to guess which water jets would be the next to fire out water. Water Play was great for all ages, we saw babies being walked by their parents, and big kids like mine enjoying a soak.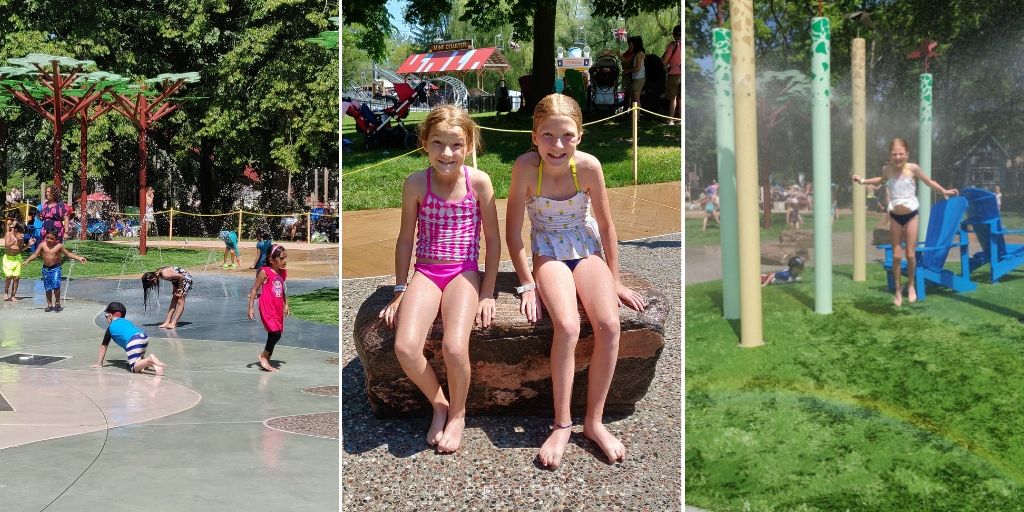 What Rides Are At Centreville?
Hop on a train, coast in the bumper boats, and relax on the swans. Check the Centreville website on the day you're planning to visit. They have a scrolling ticker at the top with their hours and any ride closures and park updates you'll need to know. This makes it easy to circumvent any disappointment when you arrive.
How Much is Centreville?
To visit Centreville you will need to pay for 3 things: your GO Train ticket, your ferry ride to Centre Island and your park admission. Take advantage of the online discount and skip the line at Centreville by pre-purchasing your tickets in advance. Each Pass entitles one individual to enjoy unlimited rides for the day. There are height restrictions in place for various rides. Each ride also takes tickets, which you can see info on here.
GO Train Fares:
Adult weekend tickets are $10.00 for a one-day pass (on a Saturday, Sunday or Holiday) and $15 for the entire weekend of GO Train travelling. Children under 12 ride free. You can see your exact fare here on the GO Transit website.
2023 Centreville Online Day Pass Prices:
Under 4′ = $31.64 +tax
Over 4′ = $40.71 +tax
Toronto Island Ferry Prices:
Safe yourselves time and line ups and buy your Toronto Island ferry tickets in advance. Adults are $9.11, kids under 14 are $4.29 and youth 14-19 are $5.86 with ID.
More Ideas For Family Fun
We've been to so many cool places, and we've made it our mission to share all the fabulous locations we find with you. Whether you're planning a day trip or looking for the best playgrounds, we've got your back. We are all about discovering the most amazing indoor play areas, farms and animal experiences, and a whole bunch of other visit-worthy local attractions. Check out our latest blog posts below to make sure you have an absolutely epic weekend!