Advent calendars have been around since the early 1900's, and if you're over the conventional calendar and its bland chocolate discs, we're here with 8 new ideas on how to countdown to Christmas! Because advent calendars that aren't chocolate are way better! Choose from the charitable reverse advent calendar or get your craft paper out and whip up our super simple DIY advent calendar filled with 24 jokes.
One of the ways our family counts the days till Christmas (besides my kids asking hourly "How many days till Christmas, again?", is with an Advent Calendar.
my kindness calendar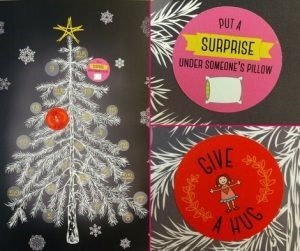 This year, for the 4th year in a row, we are all about My Kindness Calendar. For a few years I used our Elf to help inspire my family to do some good deeds, but this year the work has all been done for me with My Kindness Calendar! This reusable Christmas tree and daily acts of kindness stickers are both adorable and durable. Each morning the kids work together (which is a miracle in itself!) to decide what our act of kindness will be, then they think about who would benefit the most from their kindness. It's been so heart-warming to see them doing for others who need it! Every family can benefit from that, right? Use code ACTIVEPARENTS and save on your order.
a book-a-day advent calendar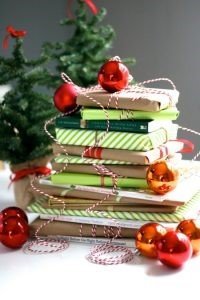 A few years ago, I was feeling both educational and frugal, so I made my kids a Book-A-Day Advent Calendar like this one. I know what you're thinking 24+ books is not a frugal idea! But I was able to score some great deals at Salvation Army, Value Village, Once Upon a Child, hand-me-downs from friends, and my kids' classroom Scholastic order. Plus, I've got those same books out again every Christmas, so the cost-per-use is pretty low, and books are a great investment!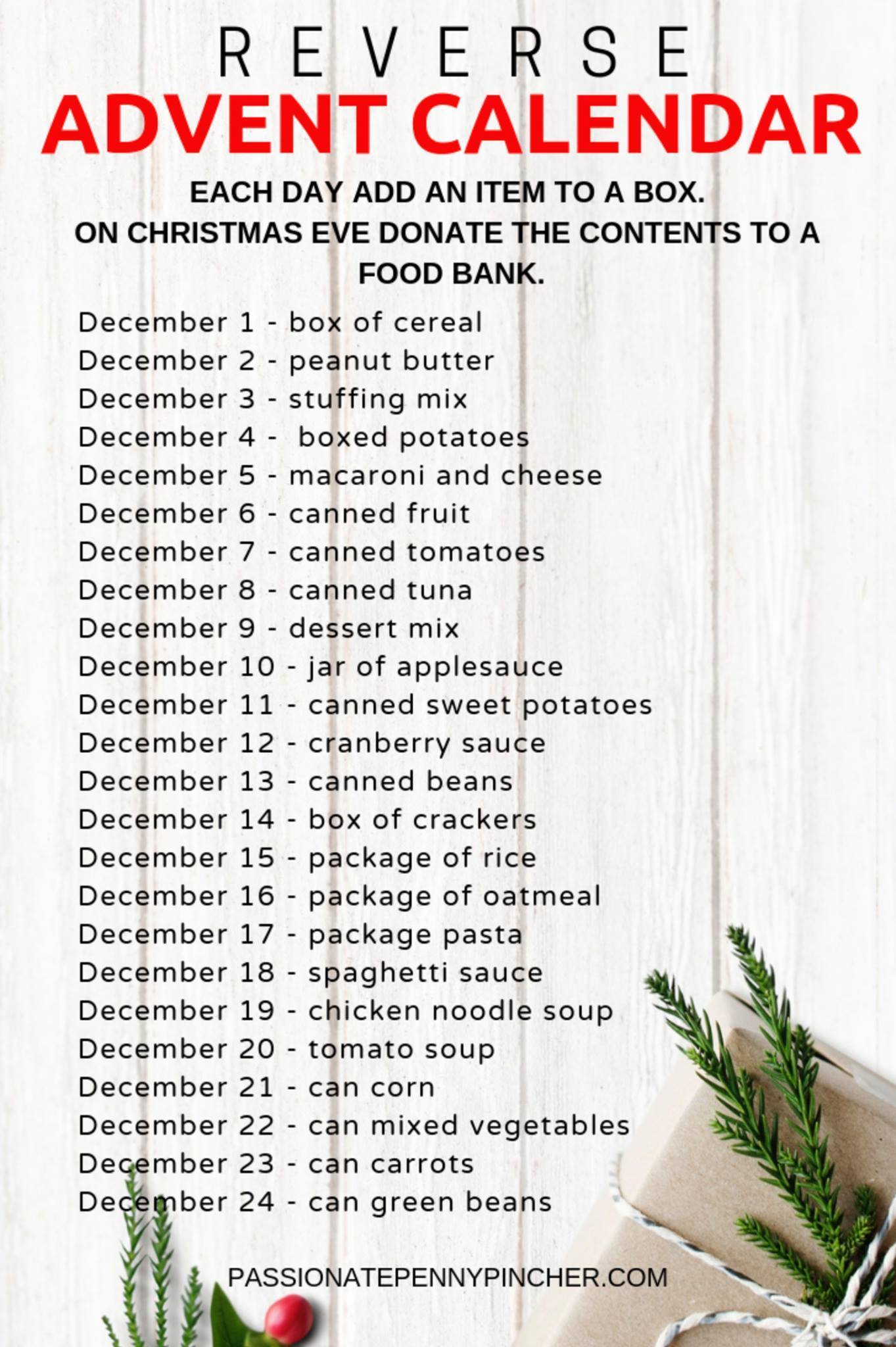 And if you're like me, and working towards less stuff and more compassion, try this idea for a Reverse Advent Calendar. Each day, you add an item to donate to the basket, and at the end of your countdown, you have less stuff in your house, and a charity or food bank reaps the rewards. Love that!
gingerbread advent calendar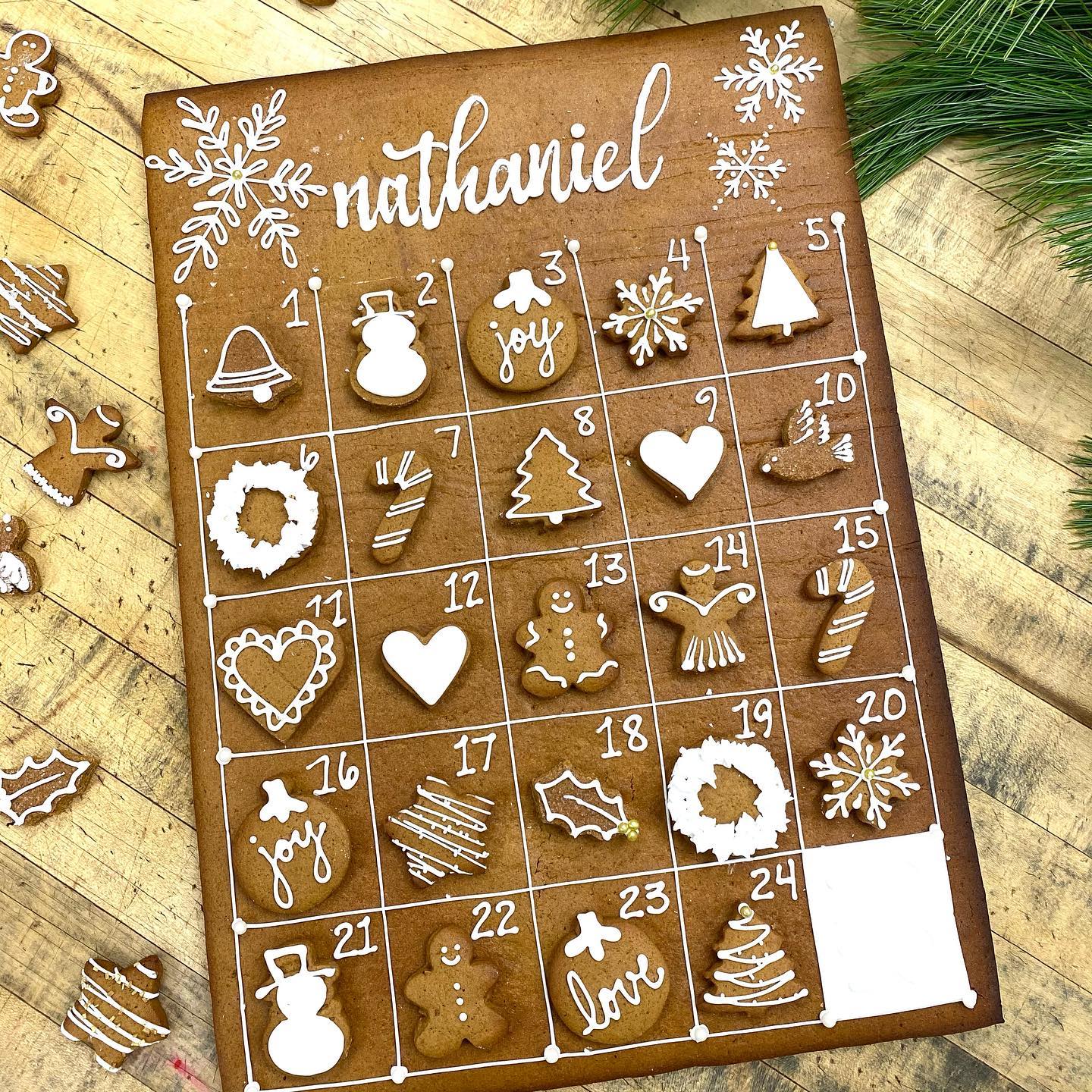 New season, new normal, new traditions! You get to end the year on a sweet note with this beautiful and delicious, totally edible, Gingerbread Advent Calendar! Customizable with a name or names at the top, this yummy hand-crafted calendar offers enough cookies for sharing, or not. We don't judge- but, remember, Santa is always watching!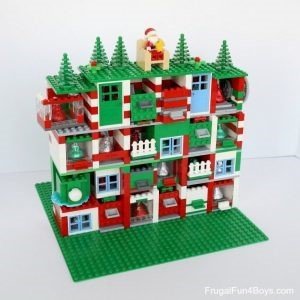 Lego calendars have been all the rage for the last few years, but don't think you have to buy one when you can DIY one just like this impressive build! This would be a great project for the older Lego lover in your house, and the kids will love it just as much!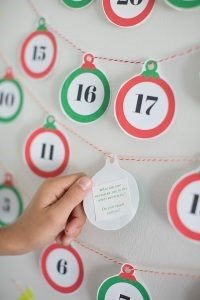 Counting down to Christmas doesn't have to mean 24+ days of MORE STUFF. This Joke Calendar is just the right way to start off your day – with giggles and groans! This is one of our favourite diy advent calendar ideas because it's just so simple. Send your kid off to school with a new joke for their friends every day!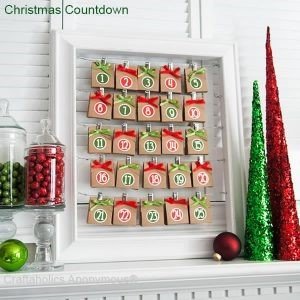 If you still love the sweet delight of chocolatey advent calendars, don't fret! You can customize the sweet treats in your calendar with this easy-to-replicate brown paper bag version!
A Christmas movie-a-day countdown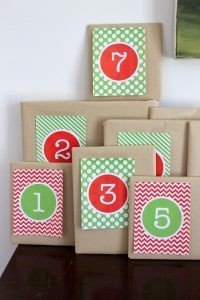 Max and relax as you countdown to Christmas with Movie-A-Day advent calendars! My kids love nothing more than to know there's time for TV after dinner! Let the kids choose the movie (and clear the table while you get it set up!) It's less structured, less pressure on parents, and a ton of fun for the whole family!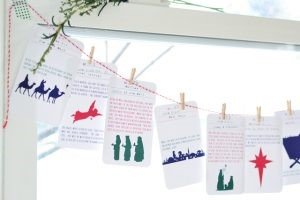 This free, printable Christmas Story is the perfect way to learn or remember the story of Christmas. Print it, and hang it, and each day, learn a little bit more about the origin of Christmas.
If you're wondering where and how Advent Calendars came to be, this article does a good job of giving you the facts and timeline. And be sure to check out our Pinterest Board with dozens more ideas on how to countdown to Christmas, including more advent calendars that aren't chocolate!
Have a Holly, Jolly Time With These Helpful Articles
Enjoy some of our most recent articles on all things Christmas. Or click here to see everything Winter-related.