Here is how to track Santa's sleigh as it makes its way through the night sky, delivering gifts to children around the world who celebrate Christmas.
Want to see Santa in person? We know where you can find him!
What Is NORAD?
NORAD – or North American Aerospace Defense Command – is a United States and Canada bi-national organization in charge of the missions of aerospace warning, aerospace control and maritime warning for North America. That means they're the eyes in the skies above both Canada and the US, and they're the team who makes sure the airspace is safe and only being used by authorized people. You can find a full (technical) section on their mission here. 
Why Does NORAD Track Santa?
NORAD seems like a pretty busy place, so why do they make it one of their missions to track Santa? The modern tradition of tracking Santa began in 1955 when a young child accidentally dialed the unlisted phone number! He punched in the wrong number and got a hold of the Director of Operations! Colonel Harry Shoup answered the phone and instructed his staff to check the radar for indications of Santa making his way from the North Pole. Thus a tradition was born and continued when NORAD was formed in 1958. Each year since NORAD has dutifully reported Santa's location on Dec. 24 to millions of children and families across the globe.
How Does the NORAD Santa Tracker Work?
Thanks to a combination of radar, heat-seeking satellites hovering above Earth, and real CF-18 jet fighters! NORAD can track Santa's sleigh from lift-off in the North Pole, through the South Pacific and Australia. Then Santa usually goes up through Asia, over to Africa, and then onto Western Europe. From there he flies to Canada, the United States, Mexico and Central and South America.
When Can I Start Following Santa's Route?
Before Christmas Eve, you can have lots of fun using the Santa Tracker website. They have a whole library of videos and books all about Santa and Christmas. Tune in daily and Santa will have a new game for you to play, too! And of course, be sure to mail your letter to Santa before December 9 so he has time to write back before the big night.
How Can I Track Santa's Sleigh?
On December 24th, there are a variety of ways you can track Santa. You can watch the digital tracker on the NORAD Santa Trackers website, or use your phone once you download the iOs app or Android app. Or send an email to [email protected] and a NORAD staff member will give you Santa's last known location in a return email. You can also pick up the phone and dial 1 877 HI-NORAD to talk directly to a NORAD staff member. Operators are available until midnight. 
On Christmas Eve, look up to the skies and see if you can catch a glimpse of Santa and his eighty reindeer making their way across the world. Santa visits every child who believes, and we hope he visits you, too!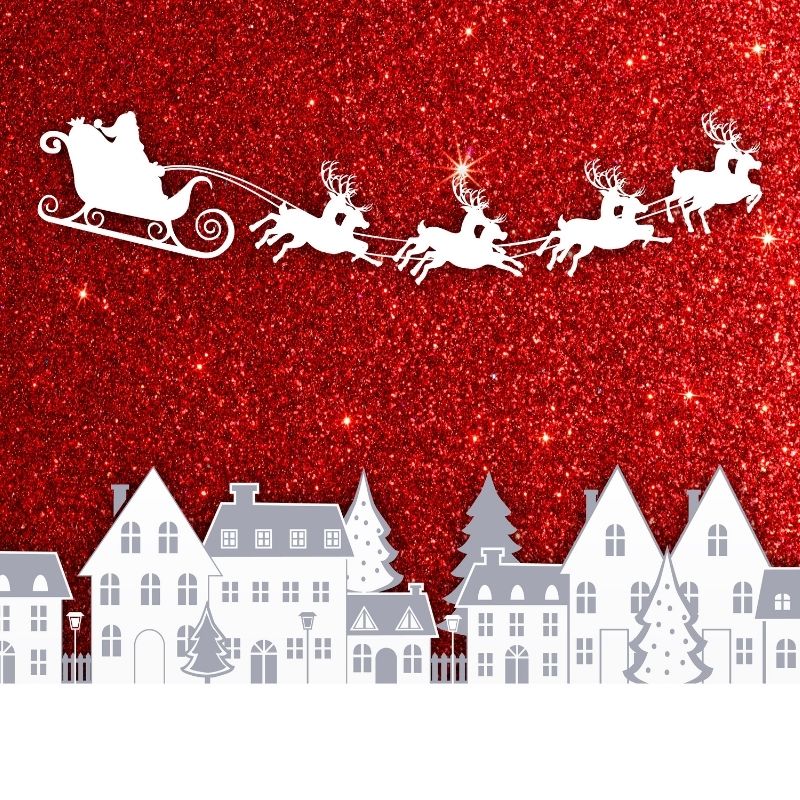 Find More Christmas Fun