I love any holiday that involves crafts and baking, and Easter is no exception. But I always have bigger dreams than I can execute. I envision myself a mini-Martha Stewart, and I'm more of a from-the-box-with-jelly-beans-on-top kinda cook. So, if you're in the same category, read on. I've gathered up some festive and easy-to-execute easy Easter activities to make Easter memories with your family.
Be sure to check out our list of Local Easter Egg Hunts, Events, Bunny Photos and more!
Delicious Ways to Celebrate Easter
Kraft shared this almost-too-cute-to-eat Lamb Cake with their readers, and I think my marshmallow lovin' kids are going to be smitten!
Easter Dipped Pretzel Rods are just the fix when you need a sweet and crunchy treat. Thanks for sharing this recipe, Kelly from LiveLoveTexas!
My girls and I made these Funfetti Cake Mix Cookies and I've never seen a cookie look so down-right-perfect in all my life! A definite recipe to make and give as a gift, courtesy of The 36th Avenue.
Peeps on a stick – I'm not sure the gift-giving could get any easier!
A foolproof way to ensure that the Easter Bunny stops at your house is to leave out some Bunny Bait – another adorable and giftable treat.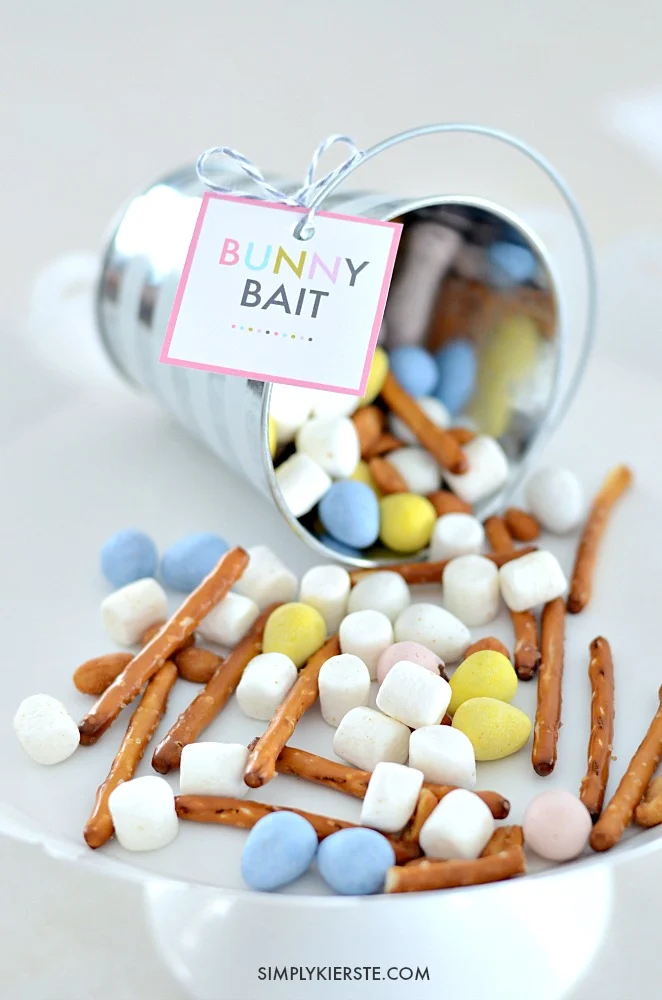 Easy Easter Activities and Fun Ways to Celebrate Easter
Your Easter scavenger hunt just got easier! Sarah, Mum of 3 has a free printable for all the hunt clues you'll need! Just add plastic eggs!
Looking for a game the whole family can play? How about some Easter Bingo?
Spread the Easter cheer with friends and neighbours by EGGING them! We promise you won't lose any friends with this fun way to get the community involved. Another one of our fun and easy Easter activities.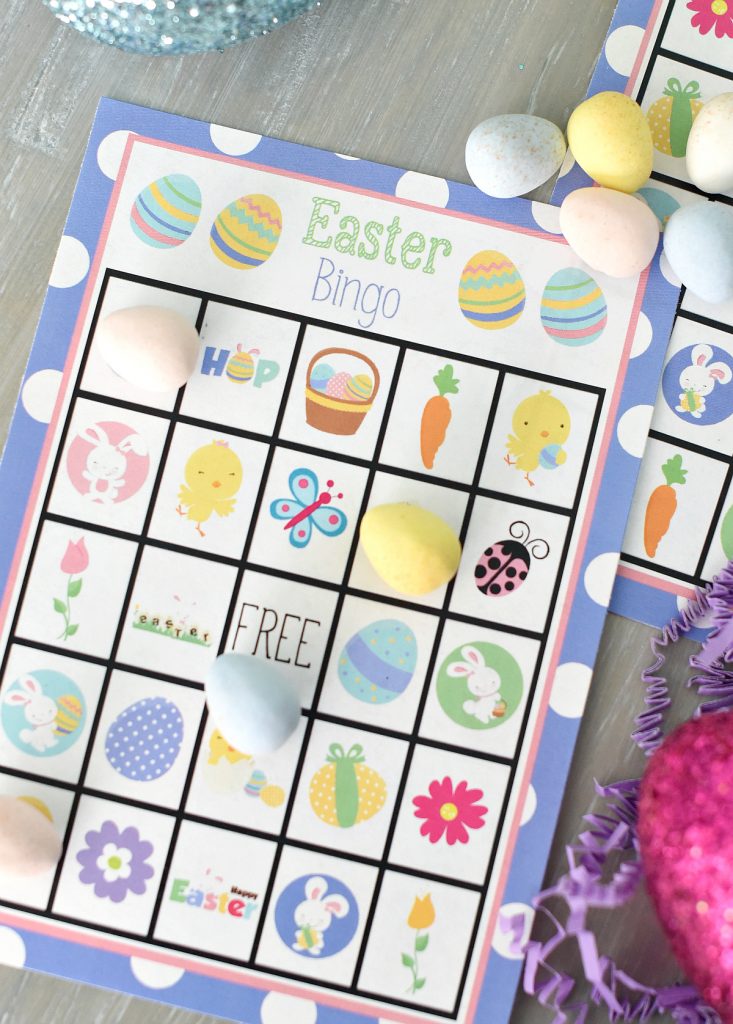 Crafty Ways to Celebrate Easter
I am in love with this little Qtip lamb from One Little Project. So easy to make, too!
The kids are going to love making these adorable Pom pom chicks from Crafty Morning for cards and tags
For everyone else who can't resist the paint chips at the store, use them to let the kids make this sweet and oh-so-easy Easter Egg Garland courtesy of our friends at Modern Parents Messy Kids.
Here is a great use for your scrapbook paper remnants from The Resourceful Mama.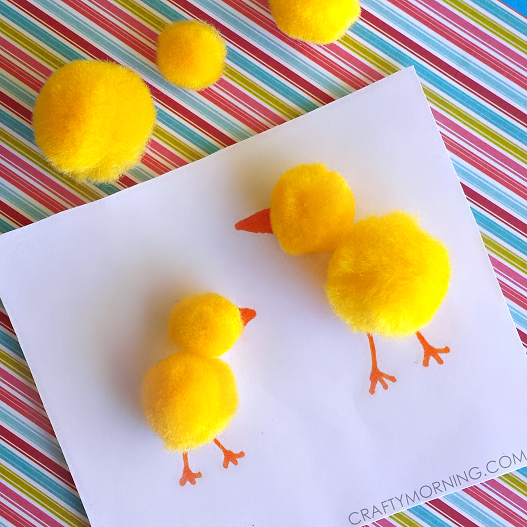 Gift Ideas for Big Kids
Chocolate is great and I'm a big fan. But sometimes your money is better spent on a memorable experience instead of a foil-wrapped bunny figure. We have an amazing list of local experience gifts that are perfect for every occasion any time of year. These are sure to inspire your gift-giving plans for your big kids.
These ideas, plus 100+ more on our Happy Easter Pinterest Board! Here's "hopping" we helped make your Easter a little easier!
Read Our Latest Articles
Catch up on what we've been covering! Here are our latest reads, hot off the presses just for you. Never miss an article when you subscribe to our weekly newsletter filled with kid-friendly fun and events.