Hilton Falls is one of the 8 Halton Conservation Areas. It's a beautiful hike, a waterfall exploration and even ruins from long ago. Sandra and her family visited in August and highly recommend adding a visit to this hidden gem.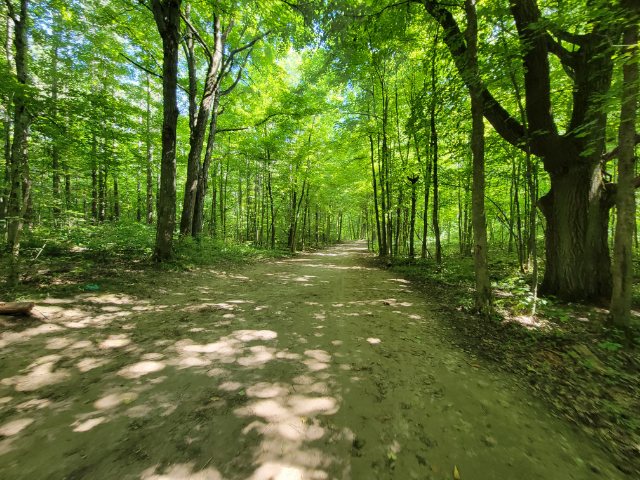 My family explored the yellow trail. This trail is open and is the direct route to the falls themselves. The trail is scenic, clean, safe, stroller-friendly and takes about 45 minutes to get to the falls. There are a few trails that take you off the direct route which are not stroller friendly – parts are very rocky and a lot have cliffs and drop-offs.
There are three bike trails consisting of everything from beginner level to very rocky and steep terrain. It appeared that the more challenging trails were part of what was under construction, but we did see quite a few older kids riding their bikes on the yellow trail. 
There is a washroom in the Visitor Centre at the entrance to the park, and we passed a "rest house" along the yellow trail which was clean and had a place to clean your hands.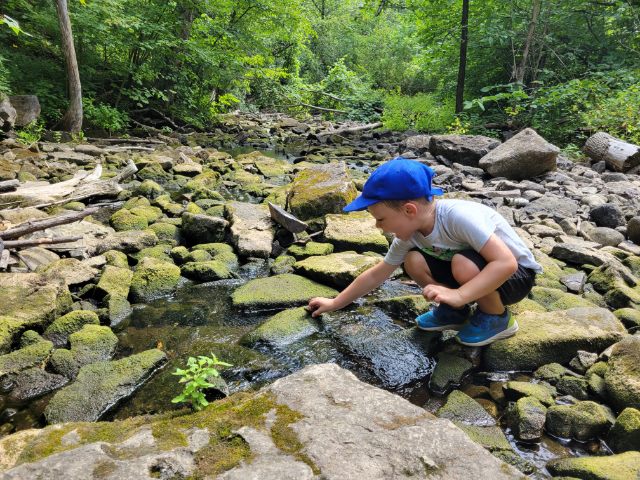 Hilton Falls and The Mill Ruins
The waterfalls and Mill Ruins didn't disappoint. Remember to bring your camera! They are located almost beside each other at the end of the hike. Hilton Falls Conservation Area and the falls are open year round. Biking in the warm months and cross-country skiing when it's cold. There is also a nice rest/eating area right before the falls with picnic tables. 
You get to the falls via a staircase through the rocks. If you're brave enough, you can climb over the wooden fence to get down closer to the falls. You are allowed to stand in the falls, which is refreshing on a hot summer day and a great photo op!
There are rocks that you can walk on that take you to a different part of the falls. We found it less busy here. If you or your kids like frogs or snakes, chances are you'll see some here. We did today!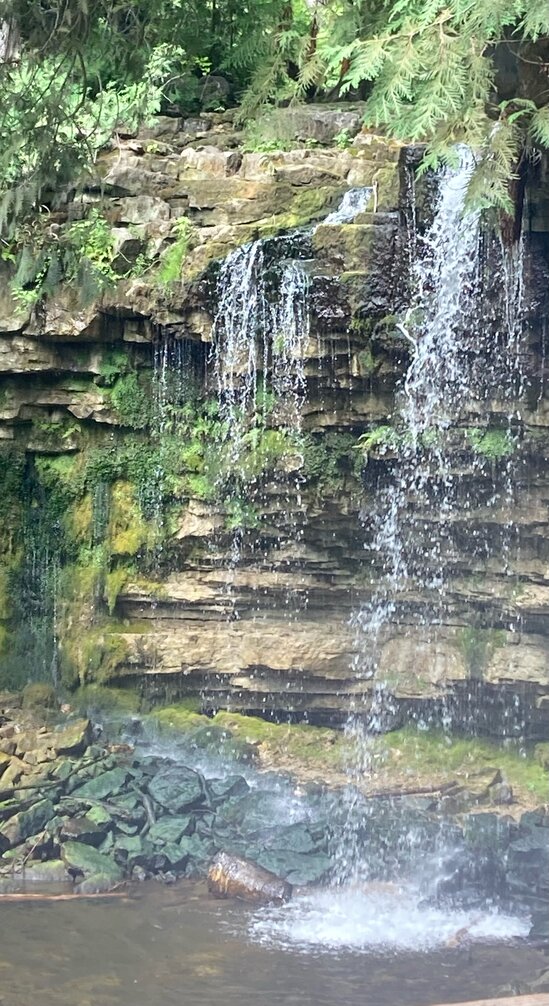 There is no playground at Hilton Falls Conservation Area, but my boys, who are 5 and 7, still had a great time. There are many place to stop along the way if someone needs a break or a drink. They have a few labelled rest areas, but some logs have been made into cute benches too. 
Except for the falls, the hiking area is shaded by mature trees. We didn't find the bugs bad at all!
Features & Amenities:
Free parking (huge lot)

Picnic tables throughout

Visitor Centre with washrooms

"Rest House" (a fancy outhouse that my son said looked like a big pipe)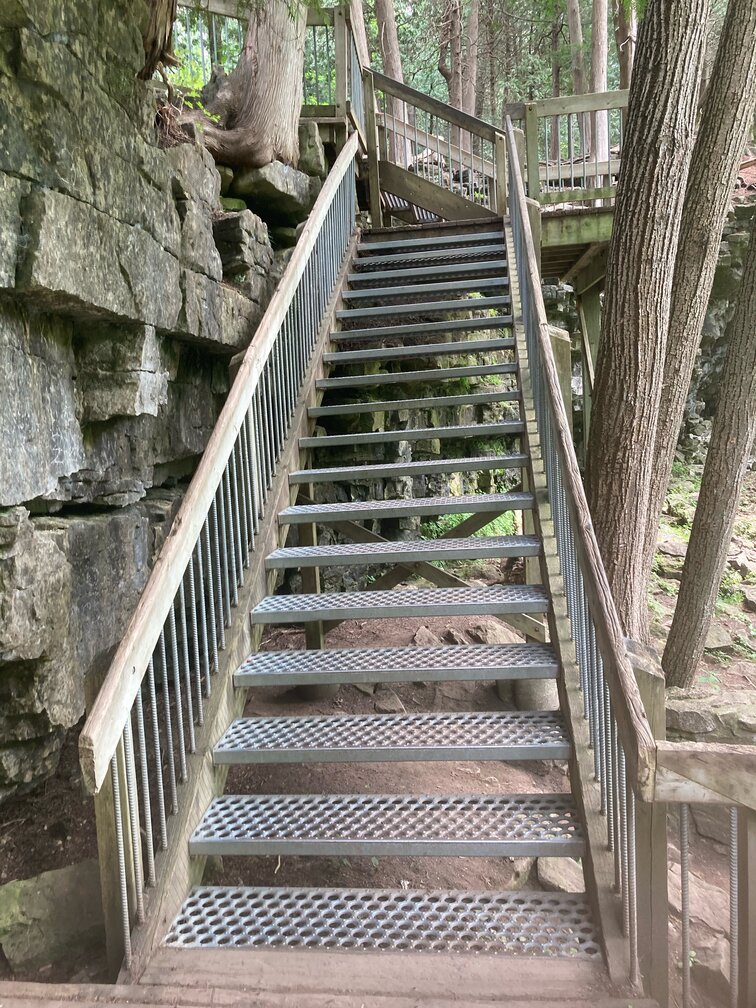 SOme Construction to be aware of
As of July 12, 2021, construction started on the eastern part of Hilton Falls, so there are some closures until approximately August 31, 2021. The trails under construction are The Beaver Dam Trail, the east side of the red trail, the south side of the Bent Rim Trail and the Bruce Side Trail. 
Some Notes from Sandra:
Bring water – there are no water stations 

Some garbage cans, but they were only noticed at the main entrance and the entrance to the falls

The Reservoir Trail was closed. It is where people can fish but we were unable to explore there this time

Keep pets leashed 
Hilton Falls Conservation Area is located at 4985 Campbellville Road in Milton. It is a part of Conservation Halton and is currently open from 9:00am to 9:00pm seven days a week. If you have a Conservation Halton parks membership, it's free. If you don't, it's $9.50 for adults, $7.50 for seniors, $6.50 for children and free for those under 5. You can pre-book your visit here.
Find More Places to visit