If you're looking for an apple orchard with more than just apples to keep you entertained, you'll want to visit The Apple Orchard on Highway 6 this fall.
More Fall Ideas
Meet some animals face to face beak or snout
Don't forget to visit the pumpkin patch this fall
Halloween Events are in full swing
Visit the Apple Orchard
The apple orchard is located on Highway 6 in Hamilton. It's very easy to get to by car and is open Thursday through Sunday from 9:00 a.m. till 5:00 p.m. Stop by soon and enjoy more than just apples.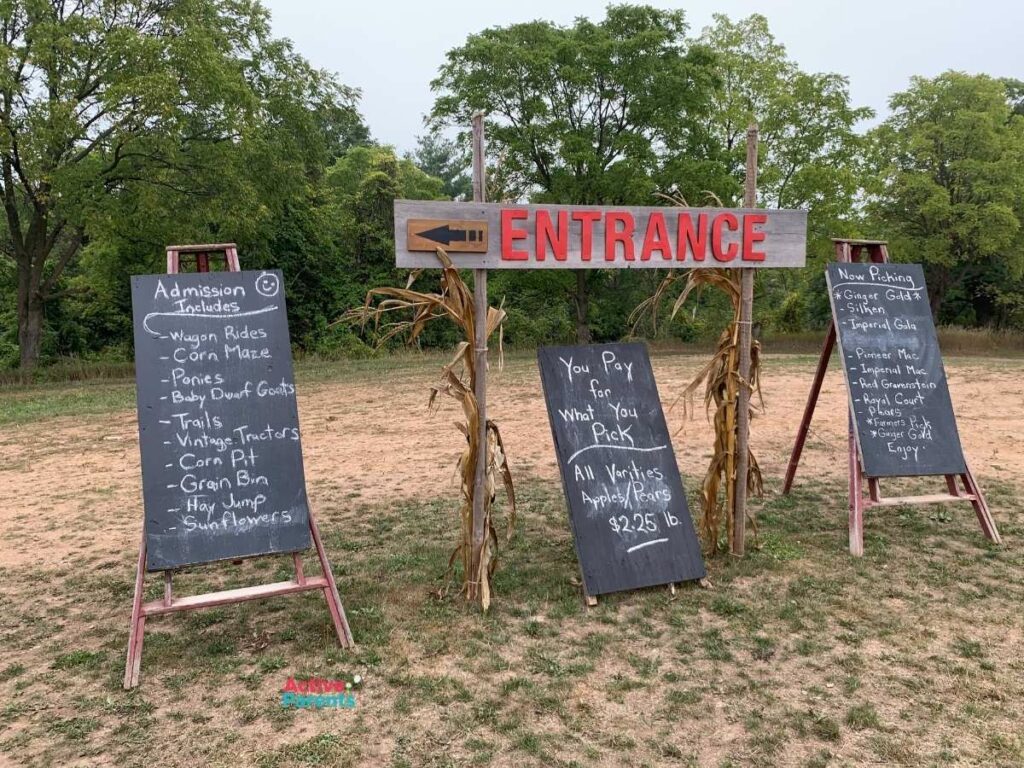 Families will love visiting this apple orchard because there is so much for the kids to see and do. Once you're done picking delicious apples, your kids are going to love playing in the corn box. It's like a sandbox but instead of sand, it's filled with corn kernels! The corn kernel box can hold At least 20 kids comfortably and is stocked with tractors and diggers for your kids to use.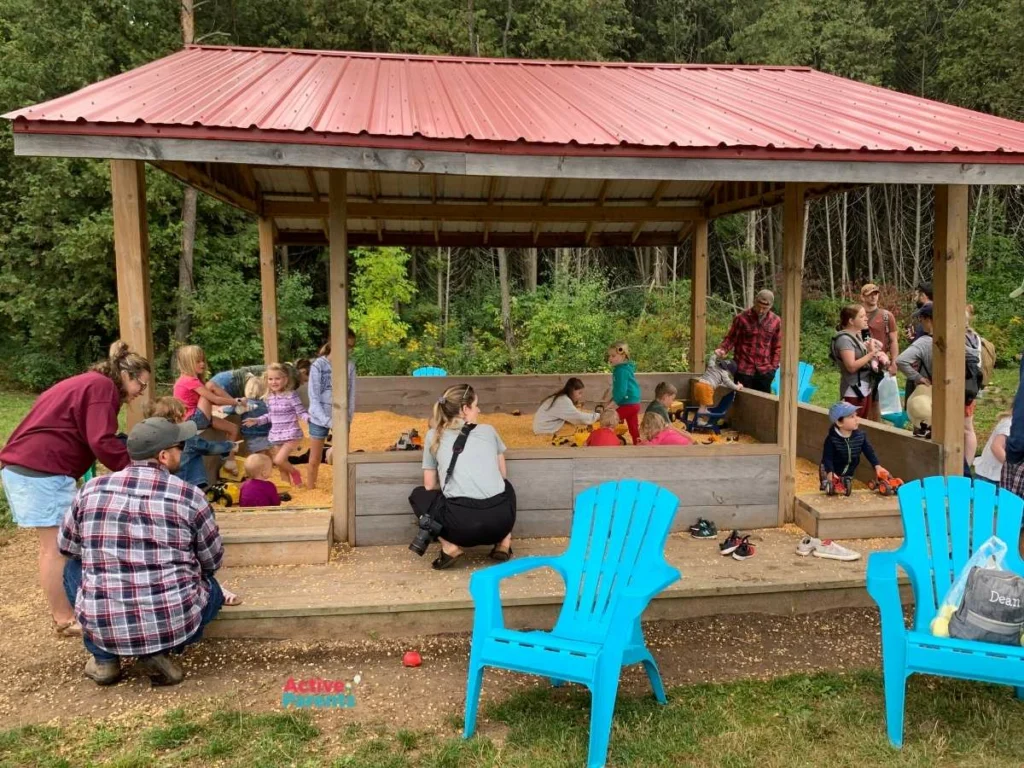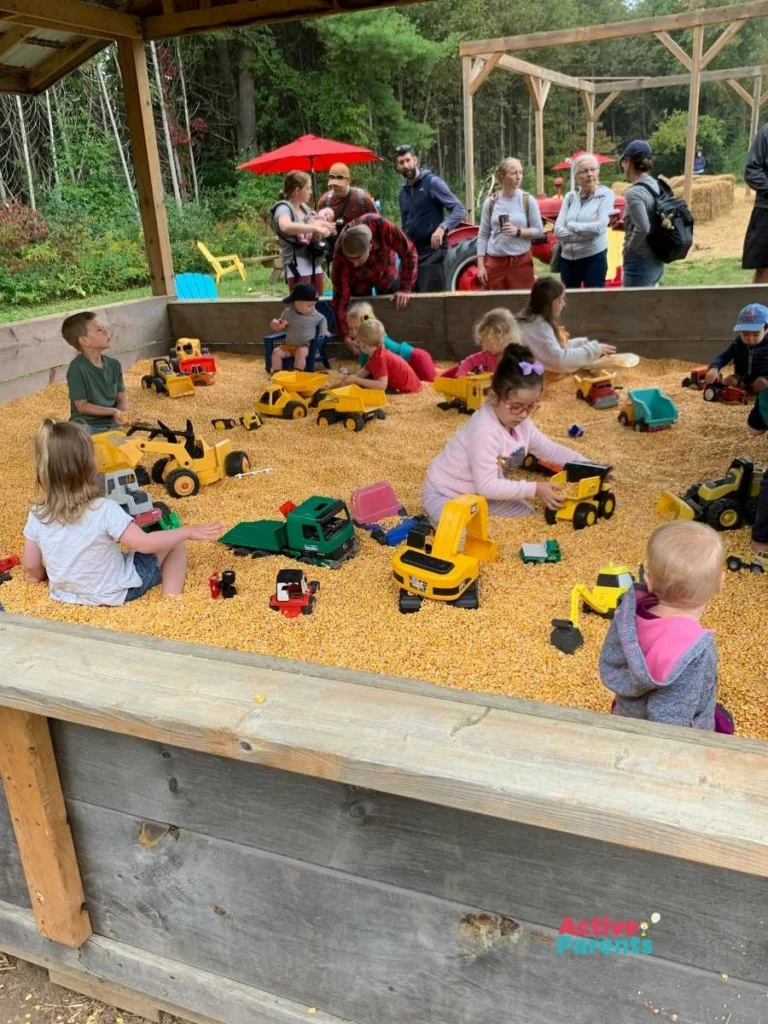 If you've got kids who love running and jumping and climbing, they are going to love the hay bales that are strategically placed for just that purpose! Climb up top and leap from one to another!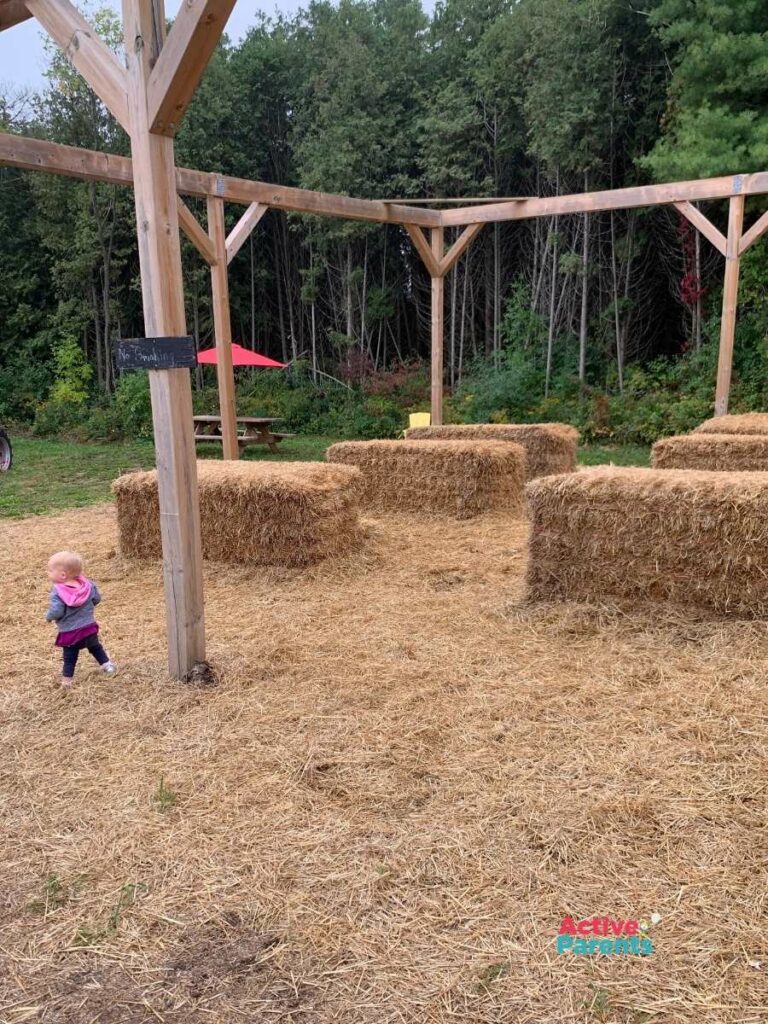 Depending on what time of year you go, be sure to check out the sunflowers in the field. They're bright and beautiful and make for a perfect photo backdrop.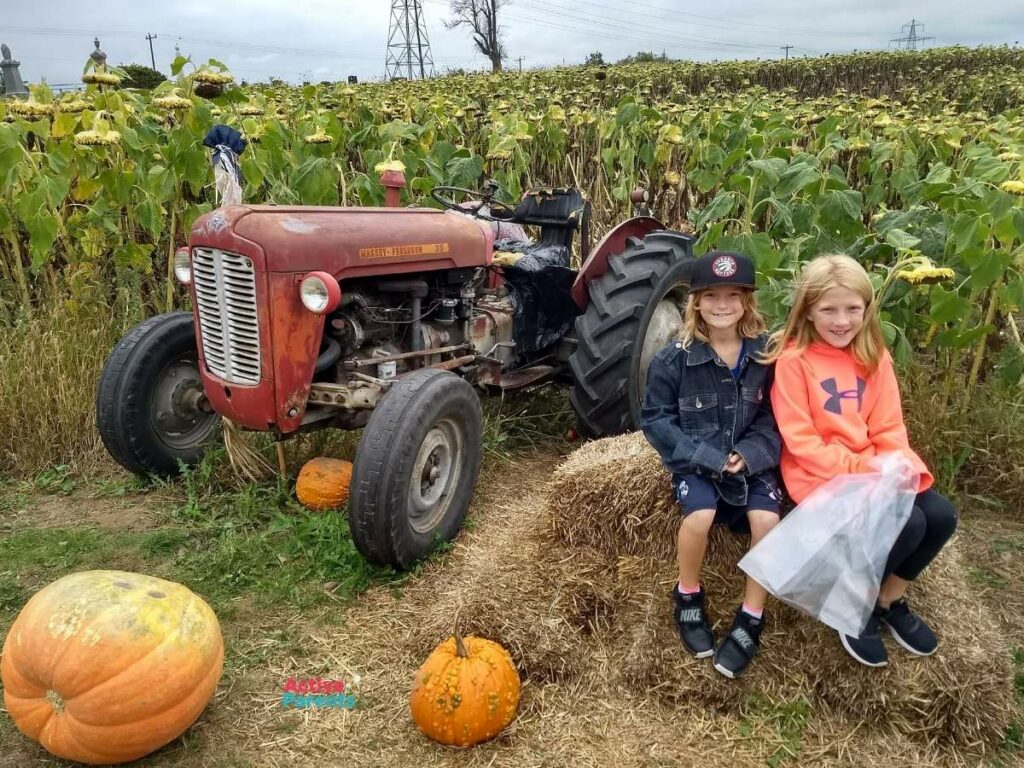 As you wander around the grounds keep your eyes peeled for some wee little friends in the trees. The apple orchard is home to a variety of mischievous-looking gnomes strategically placed throughout. Take some time and spend it with the farm animals too!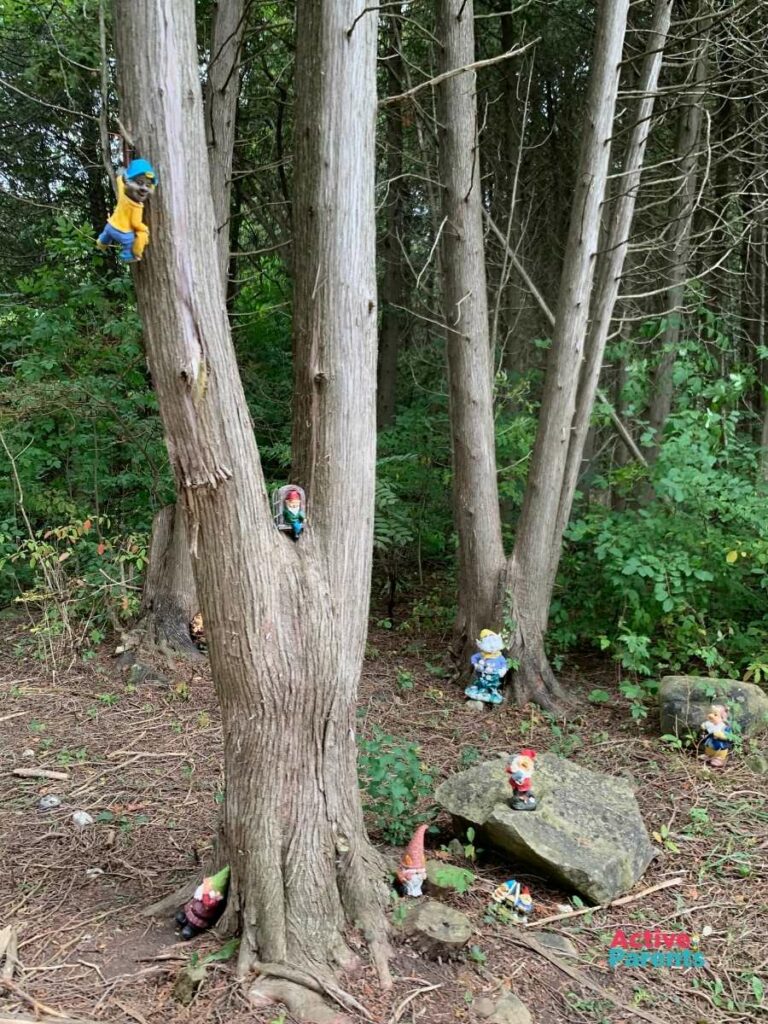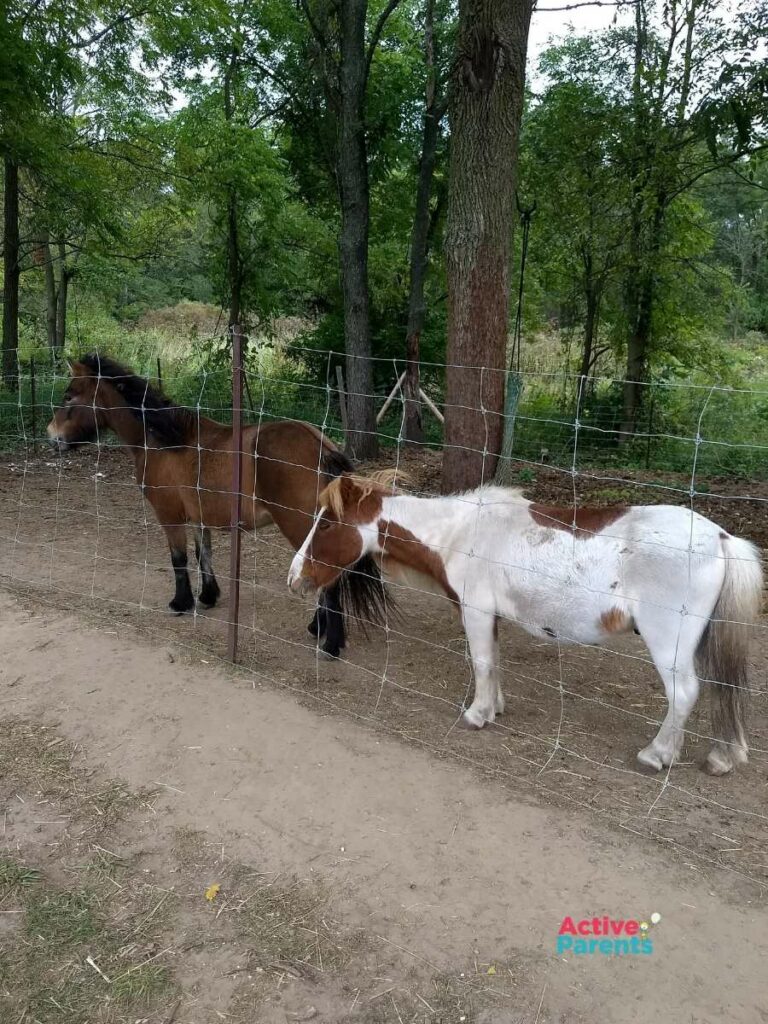 Pricing and Location
Your admission fee includes Wagon rides, Animals, Walking Trails, Corn Pit, Grain Bin, Hay Barn, Sunflowers, Pick your own Apples, Corn maze, Vintage Tractors and more!
Adults 18 and over are $8.85, Seniors are $8.41, Kids 2-17 years old are $7.97 and kids 2 and under are free. The prices listed do not include GST.
PYO apples are $2.25 per pound, and PYO pumpkins range from $2.50 to $15 each.
The Apple Orchard is located at 1668 Highway 6 in Hamilton. There is lots of free parking and it's stroller-friendly and wagon-friendly. Click here to visit their website.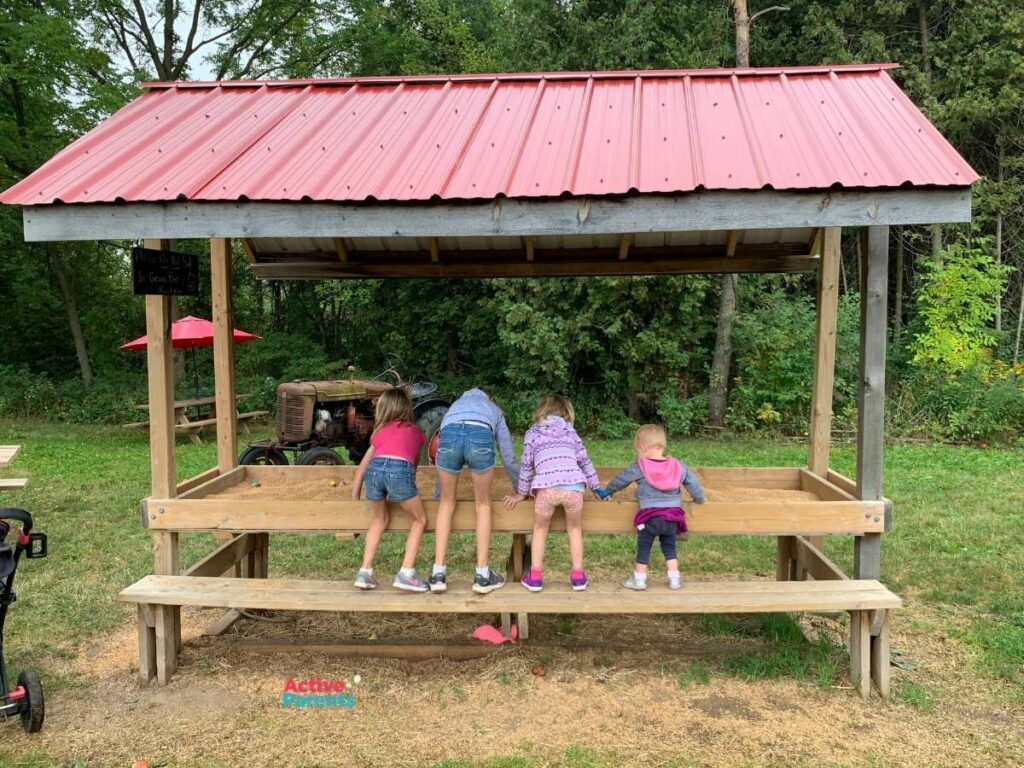 More Ideas For Family Fun
We have visited hundreds of places and written about them to help you find the very best destination for your next day trip or outing. We love sharing indoor play places, playgrounds that go above and beyond, and more! Here are a few of our latest blogs to help you have a great weekend.