Canada's Wonderland is open for the 2023 season (as of May 5th!) and it feels like business as usual! Events and experiences are back in full force and we couldn't be more excited to experience a jam-packed season of fun at Canada's Wonderland.
Looking for more great day trip ideas? Click here!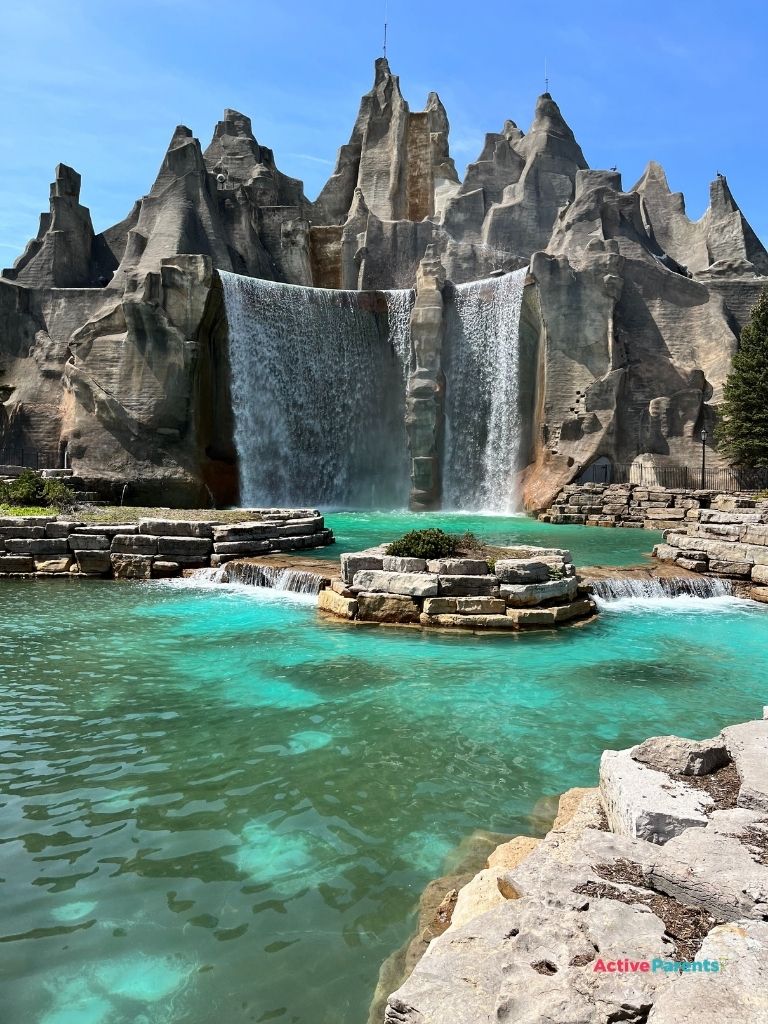 Rides and Attractions
All of the 200 Canada's Wonderland rides and attractions are opening and ready to welcome you! It's exciting to be able to walk up to any ride, join the line and get on as soon as the ride is available! If you haven't been in a few years you might forget just how many rides and attractions there are. With 18 roller coasters (including a brand new one for this year!) and two large kids' areas, there really is more than enough to keep everyone happy.
Events, Festivals and Live Entertainment
We are so excited for all of Wonderland's great events & festivals to return this year! If you're hoping to make it out to a special event this season, make sure to mark it on your calendar so you don't miss any of the fun! Here Are All Of The Important Dates To Keep In Mind!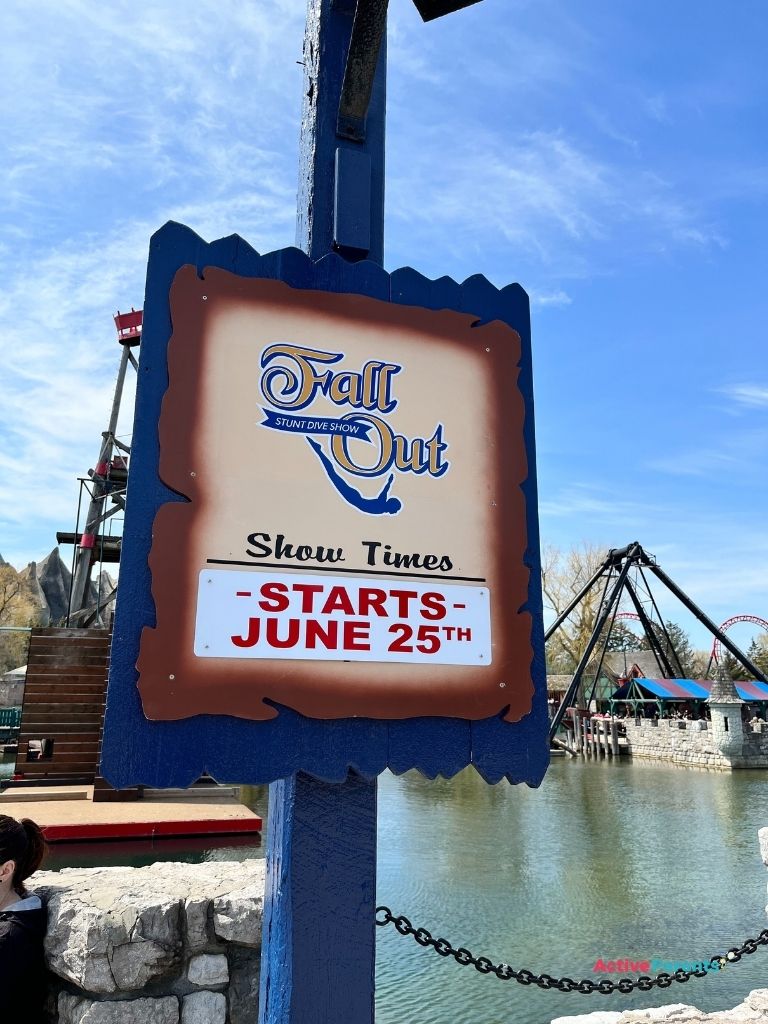 Victoria Falls High Divers (June 24 – Sept. 5): This is a daily performance not to be missed! Brave divers gracefully leap from the top of Wonder Mountain over the falls to a pool more than 18 metres (60 feet) below.
Fall Out – Stunt Dive Show (June 24 – Sept. 5): These divers take competition to a whole new level in a fast-paced, energetic stunt show that pits athletes against athletes on trampolines and high-dive towers.
Shows with The PEANUTS Gang (various dates): Kids can join Snoopy and his friends in a returning show "Charlie Brown's Jungle Journey," dance with their favourite characters at the Peanuts Block Party or see Snoopy conduct a fountain orchestra at Snoopy's Symphony of Water. We have experienced all of these shows and they are awesome!
2023 Events and Festivals
Fireworks (May 21, July 1, August 6, Sept. 3) – Witness a spectacular fireworks display of explosive light and colour high over the park skyline choreographed to a lively soundtrack.
Splash Works Opening (May 27) – Get back to poolside fun at the 20-acre water park, with 17 slides, cliff jumping, water playgrounds, the Lazy River and more!
Celebration Canada (July 1-9) – It's Canada's biggest birthday celebration and it's an event not to be missed! Full of lively music, street entertainment and impressive West Coast Lumberjacks. There is also lots of delicious food to try like beef sliders, poutine, mac 'n cheese and more. 
KidZfest (July 15- July 30) – This party is perfect for families and kids with special guest appearances by Marvel superheroes, dance parties with the PEANUTS gang, interactive games, activities, live entertainment and more. 
Taste of Portugal (Aug. 12-13) Step into a festival celebrating the time-worn charm of Portugal, with lively street entertainment and traditional foods including succulent roast chicken and sweet, rich and perfectly crisp Portuguese custard tarts. We tried the custard tarts yesterday and they were so good!
 Taste of Brazil (Aug. 19-20) – New for 2023, this food festival is not to be missed! Treat your tastebuds to the lively and fresh Latin American flavours of Brazil, including grilled meats and chimichurri, bolinho de bacalhau (salt cod fritters), crispy pastel de carne (meat-filled pastries) and feijoada (Brazilian black bean stew). As you peruse the food stalls for your next dish or drink, enjoy the styles, colours and music of traditional Brazilian performers. We bet you won't be able to help dancing and moving along to these samba beats!
Taste of the Caribbean (Aug. 26-27) – Enjoy island flavours from jerk chicken to speciality seafood, rum cake and coconut sweets, plus fruity summer drinks while the sounds of steel drum music fill the air. 
Oktoberfest (Sept. 9-10, 16-17) – For two weekends, guests will be treated to German-themed food, drink specials and traditional festival bands in the castle courtyard of Medieval Faire. Enjoy classic sausage, schnitzel, Bavarian pretzels, and a tall stein of refreshing lager. 
Camp Spooky (weekends Sept. 23- Oct. 29) – This is a not to be missed family-friendly Halloween event! With trick-or-treating, costume parades, live shows with The PEANUTS gang, interactive games, rides and more!
Halloween Haunt (select nights Sept. 22 to Oct. 30) Prepare to be scared! Halloween Haunt is spooky fun not for the faint of heart (or kids under 13) Featuring hundreds of monsters, scare zones, mazes and terrifying live entertainment. 
WinterFest (select nights Nov. 17 to Dec. 31) Our new favourite time to visit Canada's Wonderland! Step into a world of holiday magic, featuring ice skating, live shows, millions of lights, festive food and so much more.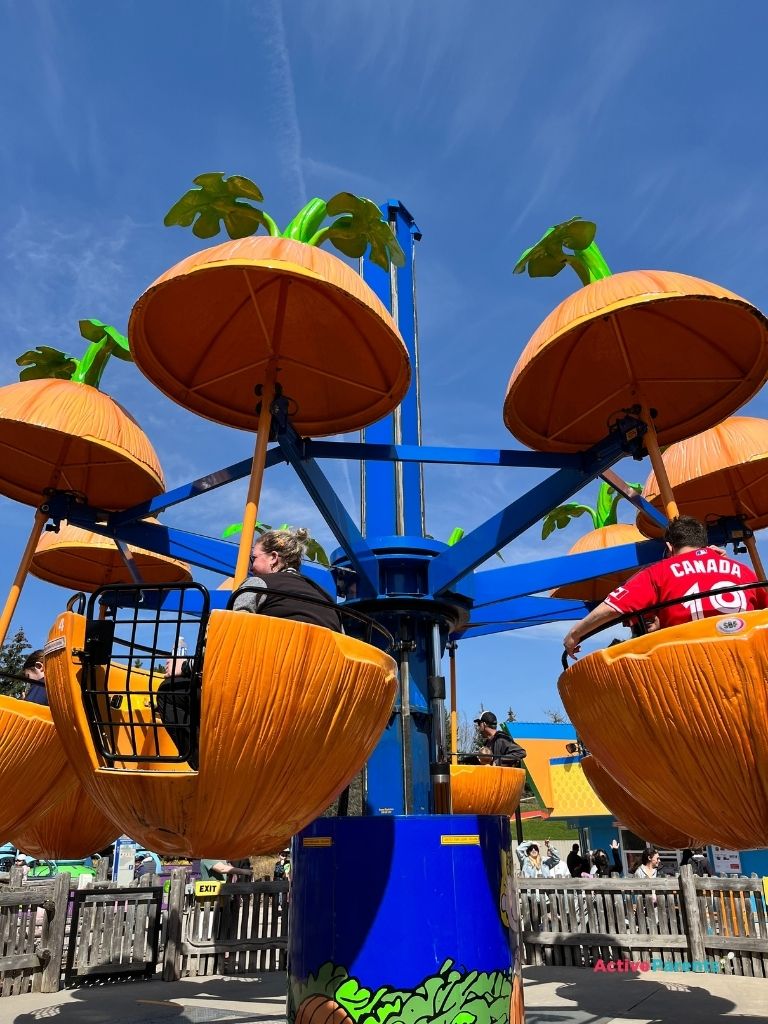 Splash Works is opening soon!
I know it's hard to believe but in just under a month Splash Works will be open. Splash Works, the 20-acre water park, opens on May 27th just in time to kick of the summer season with tons of slides, a wave pool and a massive lazy river. And, Splash Works is included with your regular admission so make sure to throw a bathing suit and towel in your backpack when you head to Canada's Wonderland this summer in case you decide to take a break and cool off at the water park.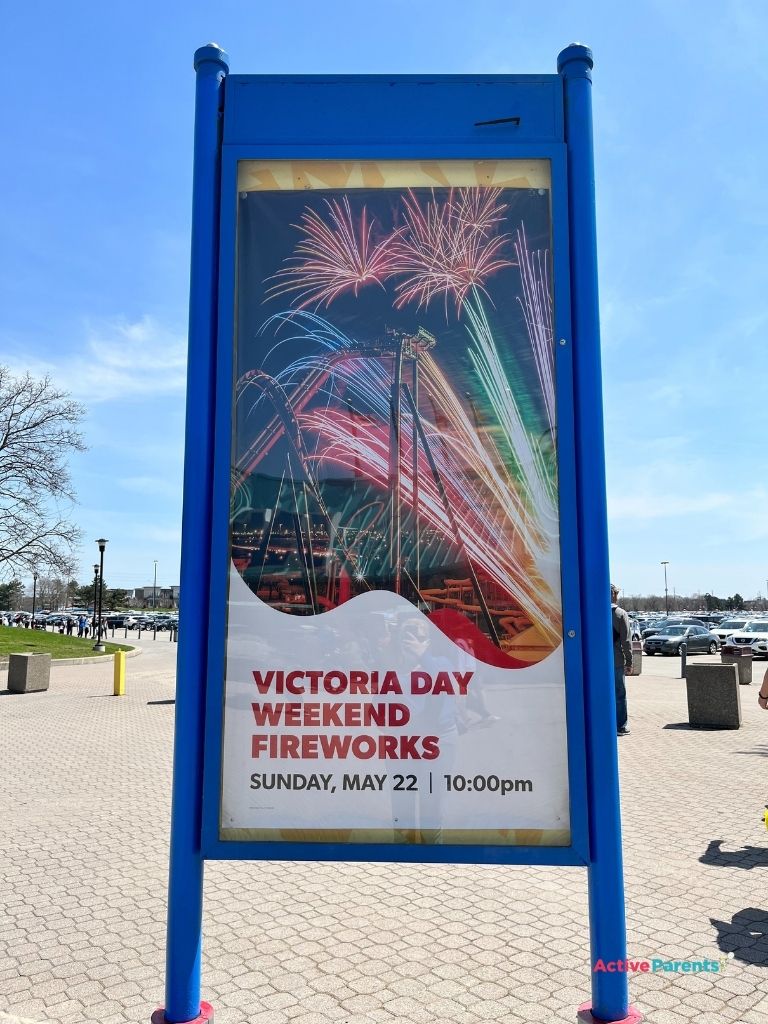 Get your Canada's Wonderland Season Pass!
If you are planning to visit even twice this season I would recommend getting yourself a Canada's Wonderland season pass and if you get a gold pass you are also able to visit in the fall and winter which I HIGHLY recommend. Winterfest has quickly become our very favourite time to visit Canada's Wonderland. The park is now open on weekends until it switches to being opening daily for the summer. At less than an hour's drive from anywhere in the GTA Canada's Wonderland is the perfect place to take your little kids, your big kids or just enjoy yourself!
View Canada's Wonderland's oficial website here.
More Ideas For Family Fun
We've been to so many cool places, and we've made it our mission to share all the fabulous locations we find with you. Whether you're planning a day trip or looking for the best playgrounds, we've got your back. We are all about discovering the most amazing indoor play areas, farms and animal experiences, and a whole bunch of other visit-worthy local attractions. Check out our latest blog posts below to make sure you have an absolutely epic weekend!