Who would have ever thought we would be planning birthday parties without a gathering? Not me. But with a birthday to celebrate at the end of April, we sat down and put our thinking caps on to come up with ways to make a social distance birthday amazing.
I'm super impressed by the number of businesses that have pivoted their business models to now offer virtual and online parties and packages during these times of social distancing and lockdowns. We brainstormed some ideas for upcoming parties we are re-planning and shared them below. And we included some great businesses for virtual party entertainment, too!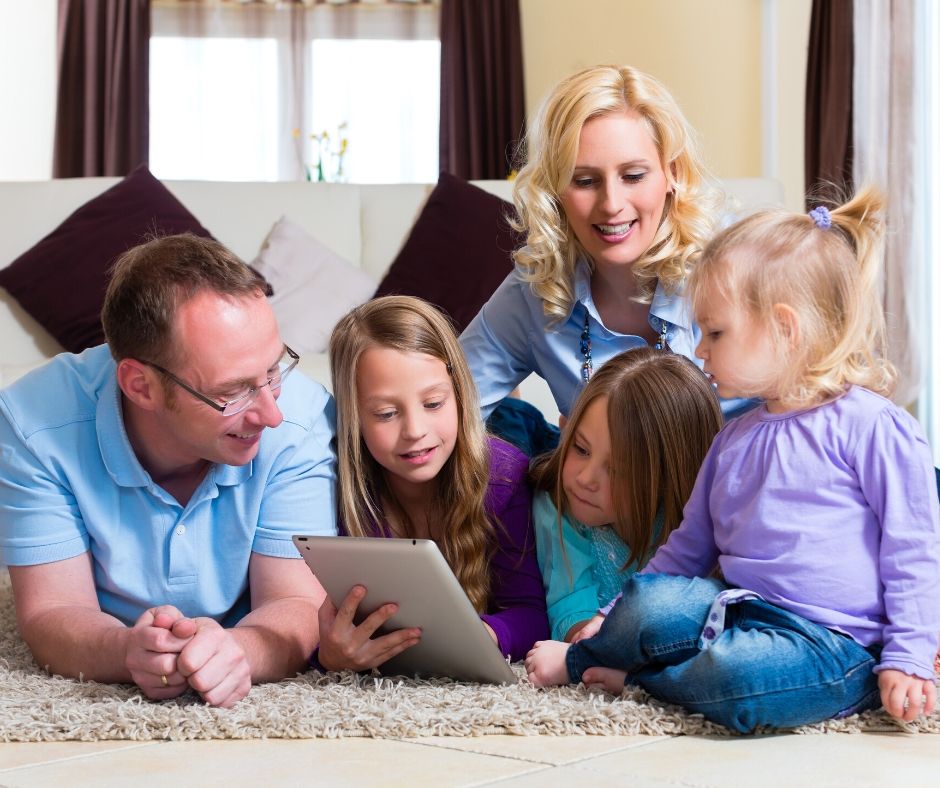 Start with the Invitations
There may not always be a way to get the birthday boy or girl a physical present, but Wish & Give fixes that problem. Their online e-vites also encourage attendees to donate to the birthday child's gift and their charity of choice. If your child has their eyes on that very expensive LEGO set, this is a great way to get them their perfect gift, from all of their friends!
Safe-At-Home Socially Distanced Birthday Celebration Ideas
Decorate!
Go all out with the decor, this is no time to scrimp on the streamers! Wait till they've gone to bed and watch their surprise in the morning!
Plan a Yes! Day
Have you had a Yes Day before? It's simple, anything your child asks, you say Yes to (within reason).
"Mom, can I have chocolate for breakfast?" Yes!
"Dad, want to play ball in the yard?" Yes!
Other requests, like seeing friends, may need a "Yes, once this is all over", but this is a sure-fire way to have a positive birthday.
Have a Birthday Drive-By Parade
Parents all over are organizing Car Parades to celebrate a birthday, and they are amazing!
First, make fun birthday decorations and messages at home. Then attach them to your vehicle.
Contact your child's friends' parents, schedule a time, and make a parade! They even had a police escort for one of the parades!
Bonus if you sing Happy Birthday as you roll by!
Bring the Movie Theatre Home
If your child is a movie fan, they'll love to stream a movie for their social distance birthday party!
There are so many amazing streaming sources to watch movies for free or for a small fee, on-demand. Universal Studios Entertainment is releasing movies that are "still in theatre" to streaming services On Demand.
Once the movie is chosen, turn your living room into a theatre:

Close your curtains and blinds to make the room dark like a theatre.
Pop some popcorn or get the real stuff delivered from Film.ca in Oakville.
Don't forget the candy and drinks.
Action!
Chalk Art Messages from Friends
I loved seeing the creativity of the #chalkyourwalk movement – so use it to display birthday messages!
Drive over to a friend's house and #chalkTHEIRwalk!
Send them some socially distanced birthday love from 6+ feet away on their special day
Order Take Out/Curbside Dining from their favourite local restaurant!
Many restaurants in the Hamilton / Halton area are still open!
Check out this Facebook page with a list of Burlington restaurants still open and offering delivery/pick up. I'm still trying to find a list like it for Hamilton, so if you see it, please share!
Organize The Great Canadian Bake-Off!
If your kid loves to bake, or just loves to laugh, why not have a baking challenge with their friends?
Contact the parents to arrange a FaceTime or Zoom party time
Drop off all of the cake baking needs and decorations (while maintaining your distance)
The party starts with everyone having their nake cake ready to decorate
The mess, the laughter, and the friends will make for some great memories. You can even record the Zoom call!
You can also have cookie dough delivered from a local bakery like Mollycake (our fave!)
Have a Netflix Party!
Netflix Party is a new way to watch Netflix with friends online.
Netflix Party synchronizes video playback and adds group chat to your favourite Netflix shows. Kids can watch and message the group at the same time
Hand deliver some movie-watching supplies, like popcorn, candy, and drinks. Bonus points for a small pizza!
Must be used on a laptop or computer with Chrome.
Get Together – While Separate
Don't let a little distance stand in your way of a family party! You can still get the fam together virtually! Why not order pizza or Chinese food and chow down together on Zoom? Drop off some cupcakes if you can (contactless please!) and everyone can sing Happy Birthday to the guest of honour. Pop in one of Zoom's creative virtual backdrops and have a blast!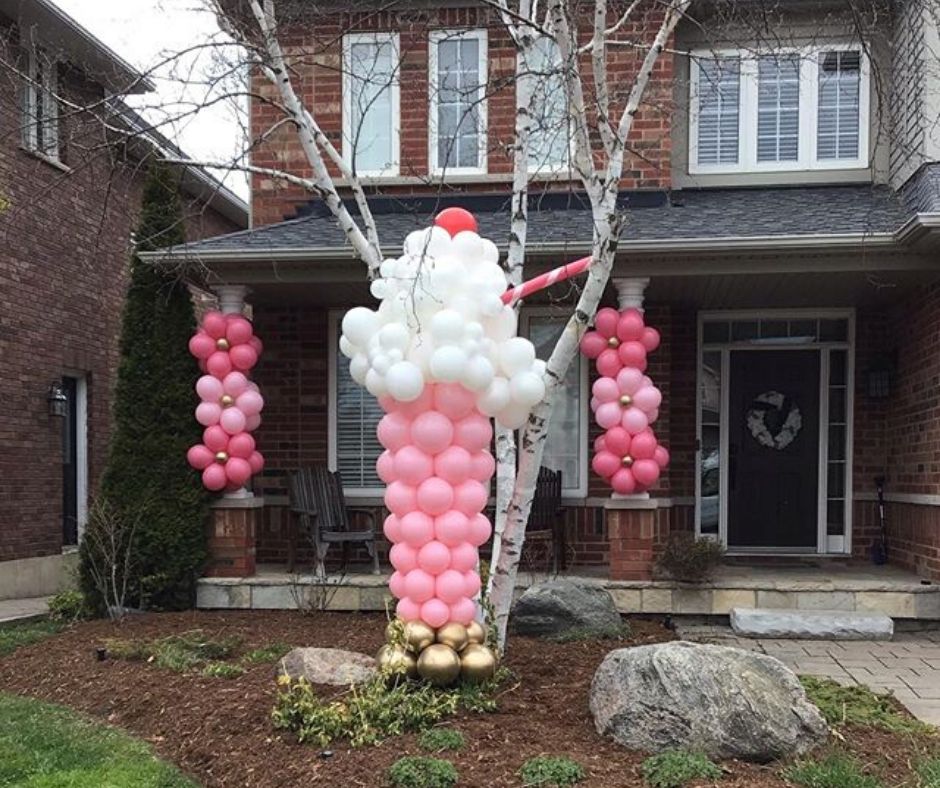 Gift Deliveries
Looking for some great gift ideas that can be delivered to the birthday child? We've listed our favourite board games and creative supplies here, and we highly recommend sending a Canadian Subscription box or mailing.
Balloons brighten anyone's day, and Ettridges has kept up their balloon creations and delivery during this time.
Daffy Dill The Clown is an amazing balloon twister, and she can deliver unicorns, princesses, rainbows and more!
All Blown Up specialize in Stuffed Balloons that are a unique and one-of-a-kind way to wrap any special gift.
Grant's Candy Grams creates hand-crafted bouquets of world-famous candy.
Socially Distanced Virtual Entertainers
Toodilipops Creative Company crafts take into consideration developing fine motor skills, coordination, science, math, engineering, and communication. They can match any ages or them you are planning.
Forever Fairest has a long list of princesses that can send your birthday child a video greeting, or a live Facetime call, with singing!
Minikinz Entertainment has 1-on-1 virtual meet and greets with Moana, Belle and other beauties!
Artfully You hosts Zoom paint parties for kids and adults
All Wrapped Up Events brings your child's favourite party theme to life right in your living room. Online games, crafts and entertainment, all managed for you online via Zoom.
Tinkerlab For Kids helps you celebrate your special day with creativity art and science. They even deliver all of the supplies to your guests!
Pawsitively Pets has created fun-filled party packages to provide your child with a one-of-a-kind birthday party or event! Our party packages have been created to help busy parents take all the work out of party planning, providing your child and their guests with an unforgettable and educational party experience.
Mad Science has unique packages with optional add-ons and ready-to-go Loot Bags, loaded with science-themed toys, are sure to be the talk of the town!
Chocolate Tales virtual parties will have your party guests exploring how to make chocolate!
Inspiring Imaginations has a variet of virtual and socially distanced party options from character candy-gram deliveries to Zoom parties and 1-on-1 video chats with their favourite princesses and superheroes.
Hamilton Magician Owen Andreson adds magic and excitement to your birthday party with an online magic act performed for your guests.
Tell us about what YOUR business offers to make someone's special day extra special! Use this form to submit your information to this article.
Virtual Birthday Celebrations Submission
Rules and regulations surrounding business practices during this pandemic are changing daily, so please contact the businesses directly to make sure these offerings are still available, to avoid disappointment. Always maintain a distance of at least 6 feet from everyone who does not live in your home with you. Stay safe!
Now Trending…
Score lots of free stuff just because it's your birthday!
Find a ton of ways to make stay-at-home more fun than you thought it could be!