Safari Niagara is a great day trip when you're looking for a wild family adventure! We love visiting and have some recommendations for your next visit.
Safari Niagara Has Something For Everyone
We've been going to Safari Niagara for years now and always try to make it out at least once annually. Initially, we were drawn there by my animal-loving kids, but there is so much else to do besides look at the furry and feathered friends.
On our first visit, my kids were 5 and 7 years old and they took advantage of everything the park had to offer – everything! We toured around the animal exhibits, hopping on and off the Gator Express tram that circles the entire zoo. Kids loved the novelty of the hop-on-hop-off rides and I loved knowing I could avoid an exhaustion meltdown while in the far corners of the grounds.
The absolute must-do attractions according to my kids are the Sky Quest ropes course and the splash pad. There is a mini ropes course that was perfect for them when they were wee, and a massive one that they love to do now. The height is challenging enough for an adult, but not too scary that a kid won't give it a try.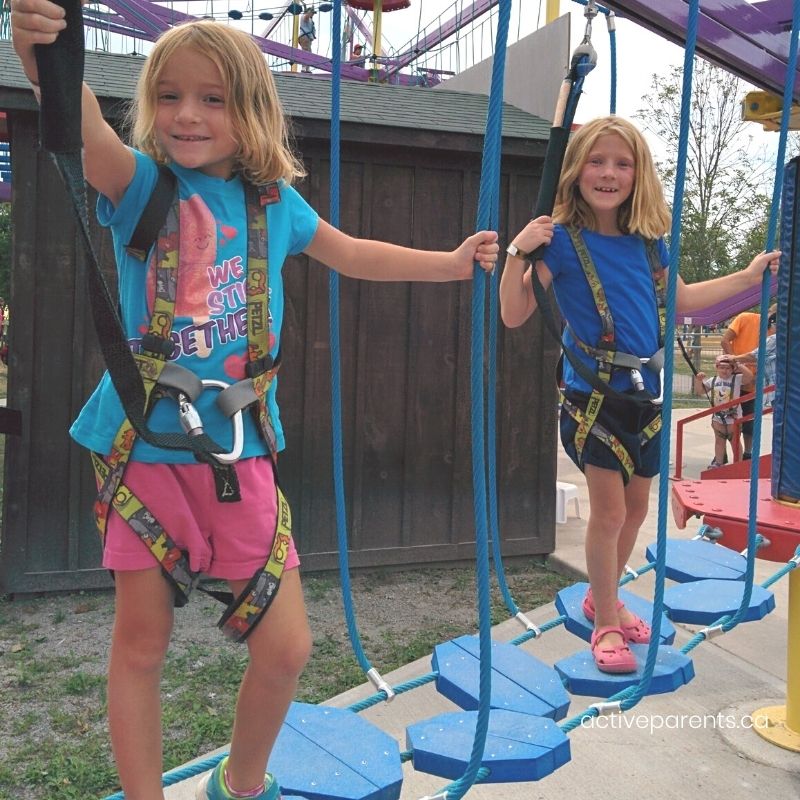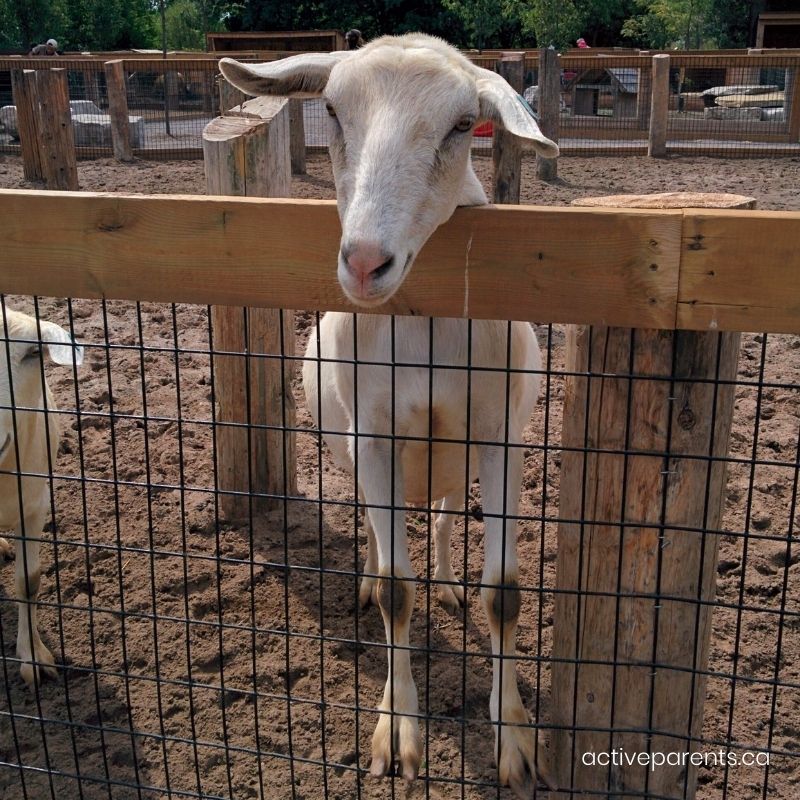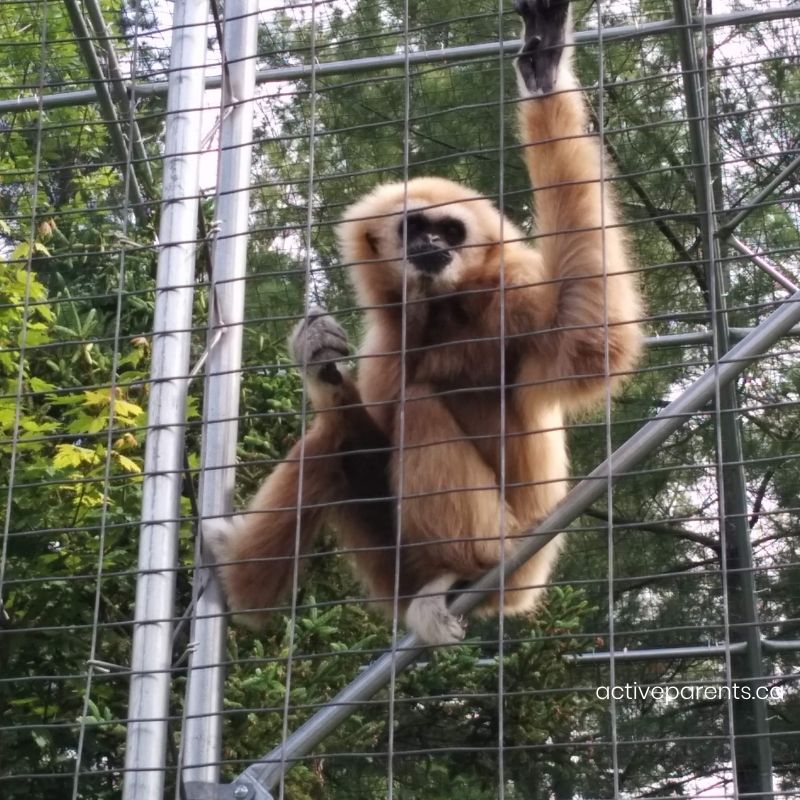 Safari Niagara in Summer 2021
Everything (but food) is included with your admission fee when you visit Safari Niagara! Here is what you can expect to enjoy on your next visit:
Bounce a Rooz inflatable pillows
Carousel for all ages
Catch and Release fishing in the pond
Children's play area
Paddleboats (included in admission, but weather permitting)
Papa Steve's Farm gives you up-close views of small animals
Safari Speedway lets you race around on peddle cars
Sky Quest ropes course is free, but need to be pre-booked, so do that as soon as you arrive
Walk Through Budgie Exhibit is home to over 500 birdies that free fly all around you
The splash pad is open with some minor regulations in place such as social distancing.
Other good to know facts for visiting this year:
Washrooms are open, with a limit of 3 people inside at one time
Wagons are available to rent, but not wheelchairs or strollers for 2021
Food is available for purchase and you can bring in your own food as well
Do I Need To Wear a Mask at Safari Niagara?
Keep in mind, our photos are from all of our past visits, thus maskless. Wearing a mask is not mandatory at Safari Niagara while walking the zoo grounds, however, guests ARE required to wear a mask in the following areas:
Giraffe Deck
Gator Express Tram
Retail Shop
Budgie Exhibit
Petting Zoo
All Keeper Talks and Shows
You should bring your own masks but there will be masks available for purchase at Safari Niagara if needed.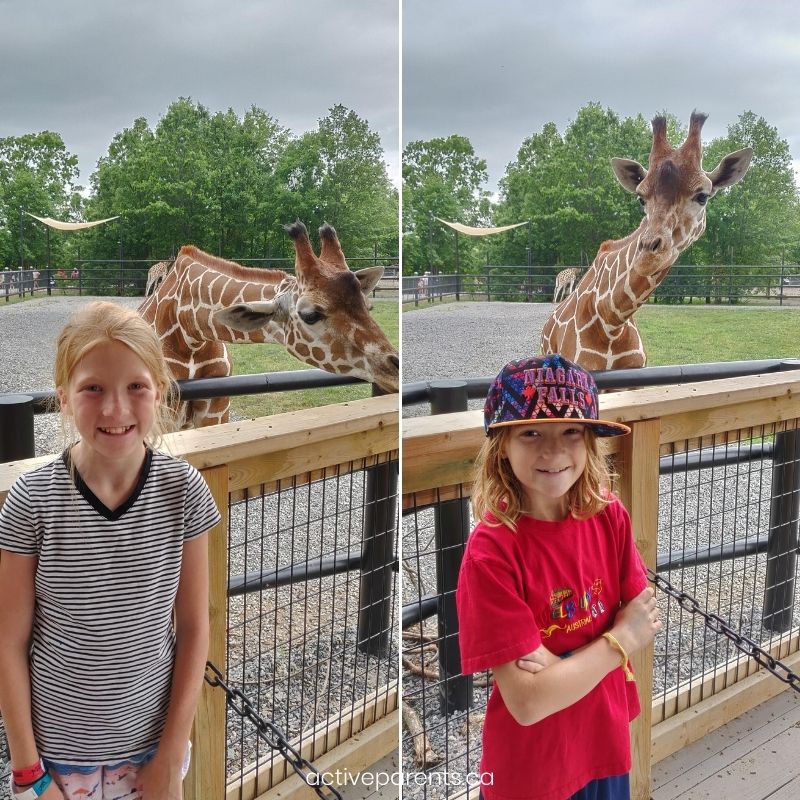 VISITING SAFARI NIAGARA IN 2021