Spread some love and kindness by making and sending Valentines for Vets in Canada's Armed Forces. Read on for tips, dates and addresses to send your Valentines for Veterans.
Sending Valentines for Veterans is one of my favourite ways to teach kids about compassion, kindness and all that Canadian vets have done for us.
"Each year, Veterans Affairs Canada (VAC) invites Canadian schools, individuals and organizations to make Valentines for Vets. VAC then distributes the valentines to Veterans in long-term care facilities across the country by February 14." – VAC website
Started in the United States in 1989 thanks to a call out from newspaper columnist Ann Landers, Valentines for Veterans was born. Canada adopted the practice in 1996.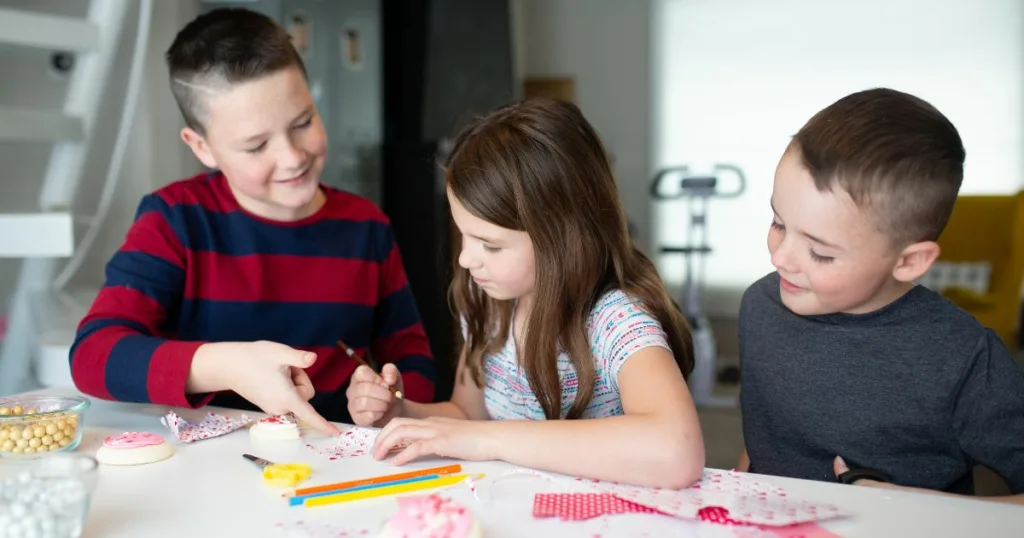 It's such a small gesture, but it really has a big impact. A few years ago when we went to visit my husband's grandmother, a veteran, and she had a valentine of her own. She absolutely loved it! Ever since that day, I make sure we send valentines each year so others can smile as big as Nanny did.
The premise is simple, make a few extra Valentines and send them to Veterans Affairs Canada. They will distribute them to vets all over Canada. Teachers and Librarians are huge helpers when it comes to encouraging kids and families to make Valentines for Vets.
Sending Valentines for Veterans in Canada
If you would like to send a valentine thanking a Veteran, please send it by February 1 to:
Valentines for Vets
Veterans Affairs Canada
Commemoration, Distribution Unit
125 Maple Hills Avenue
Charlottetown, PE  C1C 0B6
Veterans Affairs Canada will keep valentines that arrive after the deadline to distribute next year.
Tips for Creating Your Valentines
Please do not include candy or chocolate with the valentines.
Do not use sparkles or materials that easily break off the valentines.
Encourage your kids to sign their valentines and to write a bit about themselves—their age, and what school they attend. However, do not include addresses or phone numbers.
Do not put individual valentines in sealed envelopes. Send us a single large envelope containing all of the valentines.
Do not put the date or year on the Valentine.
Ensure your students/children are aware of who Veterans are—they are living and were men and women who served in the military. Avoid using "RIP" and images related to violence or death such as graveyards or guns.
Need Some Message Ideas?
The Veterans Affairs Canada website has some great tips and some examples of messages kids have sent.
Find More Valentine's Day Activities Here