Write a letter to a senior living away from their family during the lockdown and brighten their day with your kindness.
We are huge fans of letter writing. My kids have always liked making cards, and I know exactly how much their letters mean to their grandparents and great aunts and uncles when they receive them in the mail. This year, so many folks are separated from their families because of COVID and now the lockdown. Brighten someone's day with a handmade or hand-signed card this Christmas.
A beautiful soul named Amm took it upon herself to contact some seniors residences to see if they can and would accept Christmas cards, and this is the list she gathered. With Amm's permission, we are sharing the locations she curated, and we would love to see them get some additional snail mail this year. And don't worry about the date or delivery timing, even a late letter is an appreciated one!
Mount Nemo Christian Nursing Home
Attn: Life Enrichment Department
2480 No 2 Side Road,
Burlington, ON
L7P 0H1
CAMA Woodlands
159 Panin Rd,
Burlington, ON
L7P 5A6
Aberdeen Gardens Retirement Residence
330 Dundurn Street South,
Hamilton, ON
L8P 4L6
Maple Villa Long Term Care
441 Maple Avenue,
Burlington, ON
L7S 1L8
The Village of Tansley Woods
4100 Upper Middle Rd,
Burlington, ON
L7M 4W8
110 – 30 Normandy Place
Oakville, ON
L6K 3V2
1893 Appleby Line,
Burlington, ON
L7L 0G5
Chartwell Christopher Terrace Retirement Residence
3131 New Street
Burlington, ON
L7N 3P8
Choose one or a few, and send them some cards. We took regular boxed Christmas cards and included a holiday message like "Wishing you love and joy this season" and signed all of our names. We left the "To" section and the envelope blank. Use up your holiday cards, or better yet, have the kids make some handmade cards and send them off. Just think, each card makes the day of someone else. That's pretty special.
As usual with this time of year, the postal service is overwhelmed (yay for online shopping!) so if it's possible, walk or drive your cards to the residence so they make it in time for Christmas. We've heard some have mailboxes right out front to gather cards!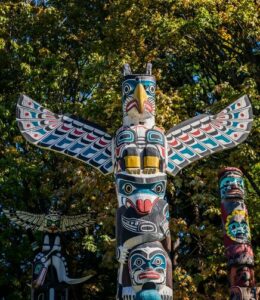 The National Day of Truth and Reconciliation is observed as a federal holiday on September 30th each year. To honour this sacred and solemn day, we have a list of gatherings, events and resources for your reference and consideration.