We've discovered so many great ways to kept us all entertained all through the various levels of lockdown and social distancing and we are so happy to introduce you to Letters From Afar.
Letters From Afar
is a mail subscription sent via USPS. You can subscribe to receive a letter every month from the explorer, Isabelle.
Follow her journey around the globe as she explores a new destination every month. Learn about new cultures, cuisines, and cities. Designed for all ages, Letters From Afar is a fun, nostalgic way to learn about the world.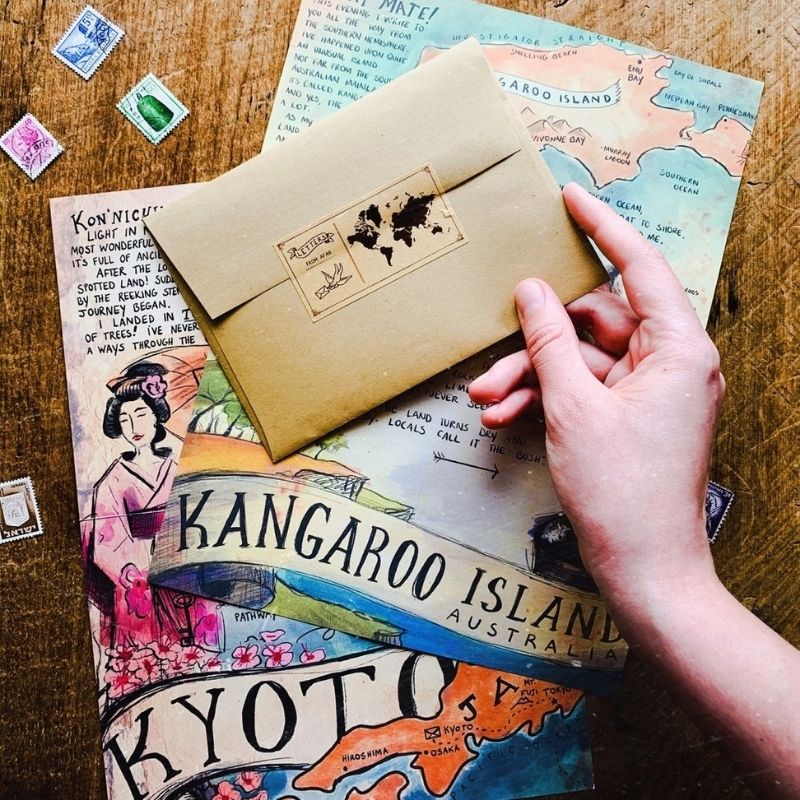 We subscribed right before Christmas 2020, and it was simple. Visit their website, and drop in your details. You can choose to pay month-to-month, or pre-pay for a 6 or 12-month subscription. Each month is $6 USD or $____ CAD. 
Letters are mailed out between the 10th and 15th of the month and take about 7-10 days to get to us in Ontario. Keep in mind that can fluctuate a little with the current pandemic.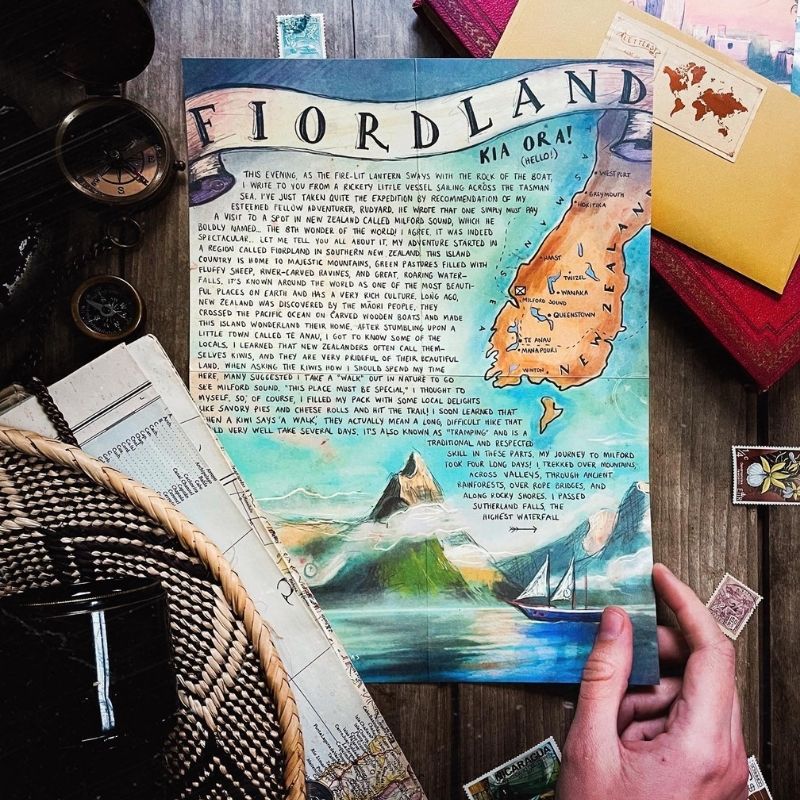 what's included in my letters from afar subscription?
Each month, you'll receive a copy of an original painted/written letter from a new travel destination. Also included are 2 vintage stamps, all shipped to you in an envelope that looks like it belongs in a museum.
The letters are first-hand accounts of Isabelle's travels all over the globe and exploring the most spectacular destinations our world has to offer.
At every stop, she writes you a letter to tell you all about it. From the souks of Morocco to exploring castles in Germany to visiting elephants in Thailand, follow along on an unforgettable tale…. told through letters in the mail.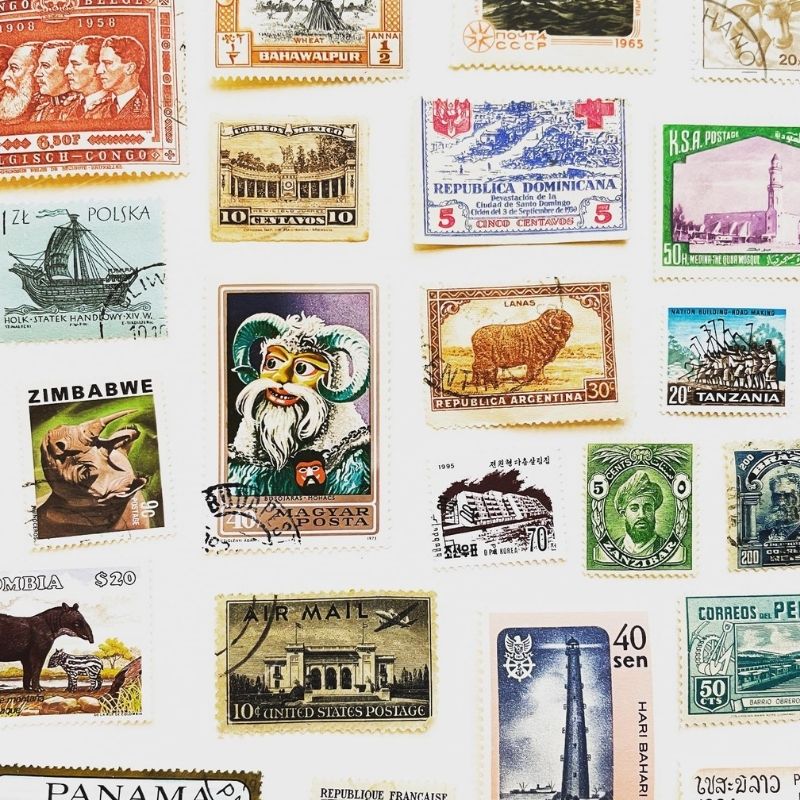 what ages would enjoy letters from afar?
Honestly, all ages! I got the subscription for my girls when they were 10 and 12, but if you're happy reading about adventures with your kiddos, any age is going to love them. And if you know an adult or senior who misses travel, they will love to reminisce while reading Letters From Afar.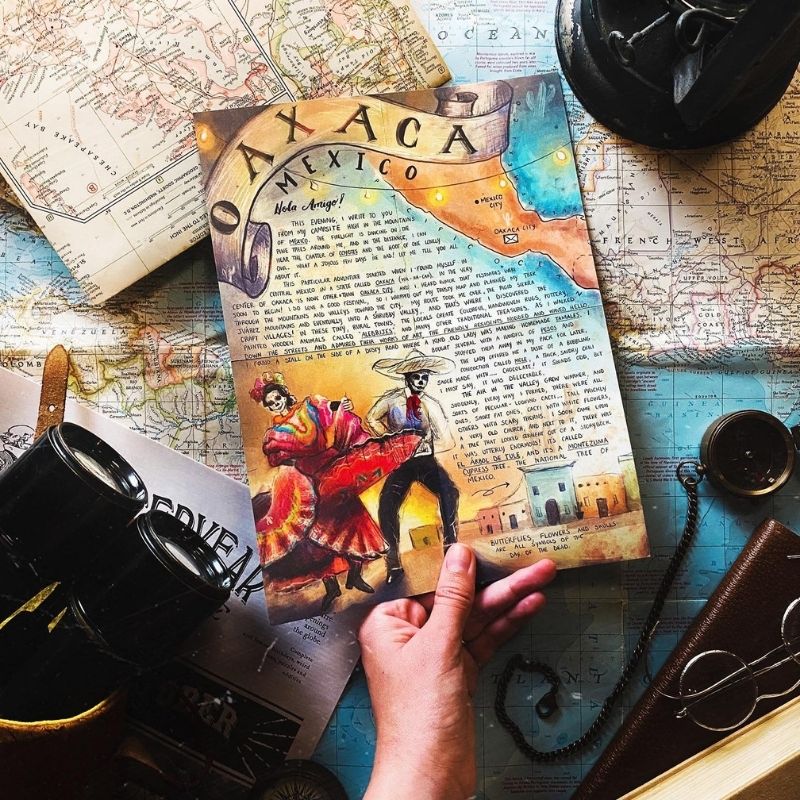 Learn more about Letters From Afar and subscribe using this link. It's our affiliate link, which means we may earn a small commission if you choose to subscribe. It helps us keep Active Parents free to use, so thank you! 
And if you are looking to send mail as well as receive it, read all about Postcrossing right here.