I love anything that encourages my kids to read! Letter From Afar delivered something new and exciting to our mailbox each month and made my kiddo excited to read! We've kept the subscription going for a few years and have so many gorgeous letters to reread and keep.
Letters From Afar is a mail subscription sent monthly. When you subscribe, you will receive a letter every month from the explorer, Isabelle. Follow her journey around the globe as she explores a new destination every month. Learn about new cultures, cuisines, and cities. Designed for all ages, Letters From Afar is a fun, nostalgic way to learn about the world.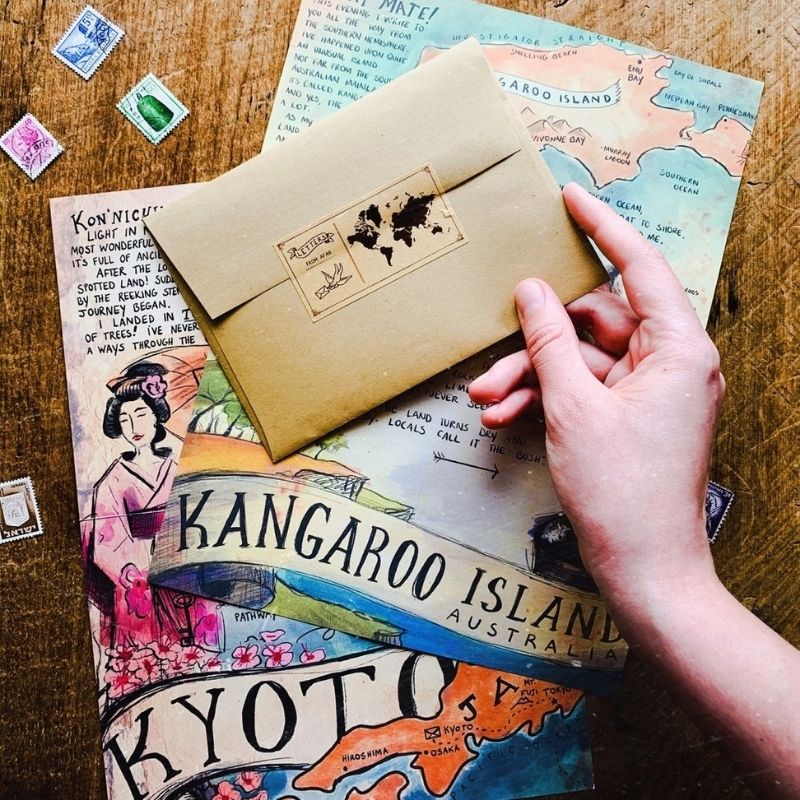 how does it work?
We subscribed right before Christmas, and it was simple. Visit their website, and drop in your details. You can choose to pay month-to-month, or pre-pay for a 6 or 12-month subscription. Each month is $6 USD or about $8 CAD. Letters are mailed out between the 10th and 15th of the month and take about 7-10 days to get to us in Ontario.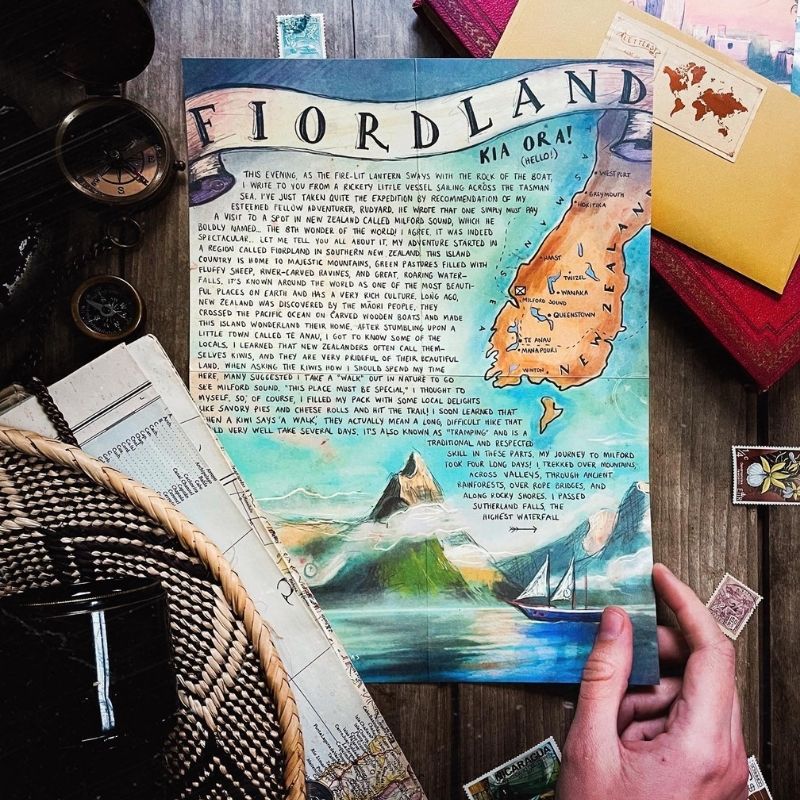 what's included in my letters from afar subscription?
Each month, you'll receive a copy of an original painted/written letter from a new travel destination. Also included are 2 vintage stamps, all shipped to you in an envelope that looks like it belongs in a museum. The letters are first-hand accounts of Isabelle's travels all over the globe and exploring the most spectacular destinations our world has to offer. At every stop, she writes you a letter to tell you all about it. From the souks of Morocco to exploring castles in Germany to visiting elephants in Thailand, follow along on an unforgettable tale…. told through letters in the mail.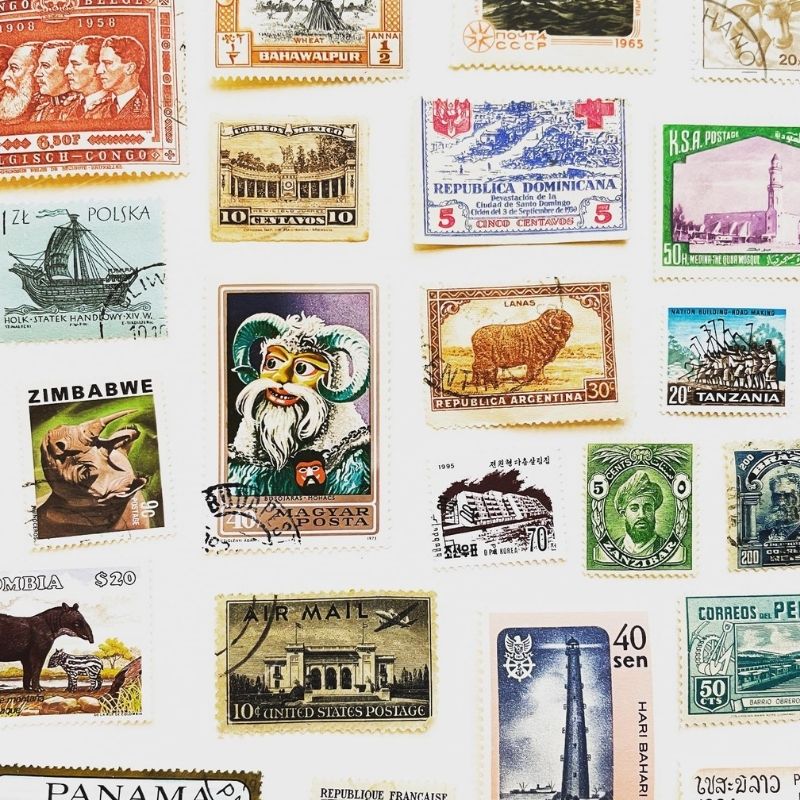 what ages would enjoy letters from afar?
Honestly, all ages! I got the subscription for my girls when they were 10 and 12, but if you're happy reading about adventures with your kiddos, any age is going to love them. And if you know an adult or senior who misses travel, they will love to reminisce while reading Letters From Afar.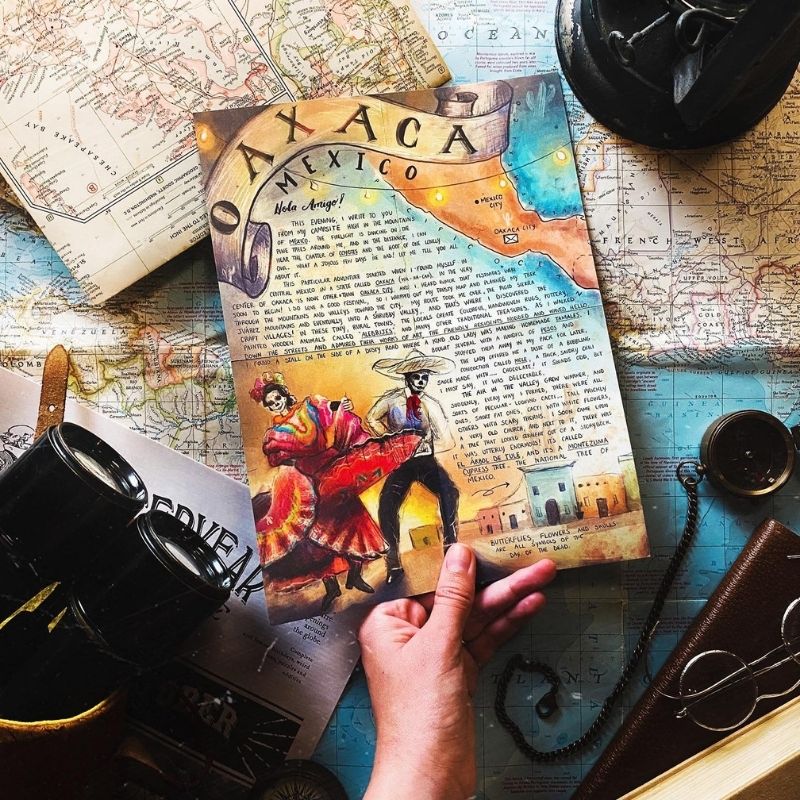 How do I find out more?
Visit their website, Letters From Afar, and you can see past letters, read more about Isabelle and choose your subscription type. You can learn more about the creators, too!
More Ideas For Family Fun
We have visited hundreds of places and written about them to help you find the very best destination for your next day trip or outing. We love sharing indoor play places, playgrounds that go above and beyond, and more! Here are a few of our latest blogs to help you have a great weekend.