Active Parents is thrilled to work with the creative team at Small Business Ontario to create a gorgeous eGuide highlighting the best businesses to support through the summer.
Where Do We Promote Our Summer Deals Guide?
Our Summer Deals Guide will be highly promoted on all of the channels we use to connect with our large audience including our Facebook page with over 13,000 followers, our Instagram page with over 10,000 followers and our weekly newsletter sent to over 3,000 inboxes. Add these numbers to the hundreds of times our Summer Deals Guide will be shared in local Facebook groups and Instastories plus our impressive website pageviews and you can't beat the reach we offer!
Made To Fit Your Goals and Budget
Be part of the guide for FREE! Our 1/5 page ads are bright and beautifully laid out. Maximize your impact and ad dollars with a 1/2 page, full colour dynamic ad that includes a clickable link to your website for only $30. Thousands of views for only $30?! YES!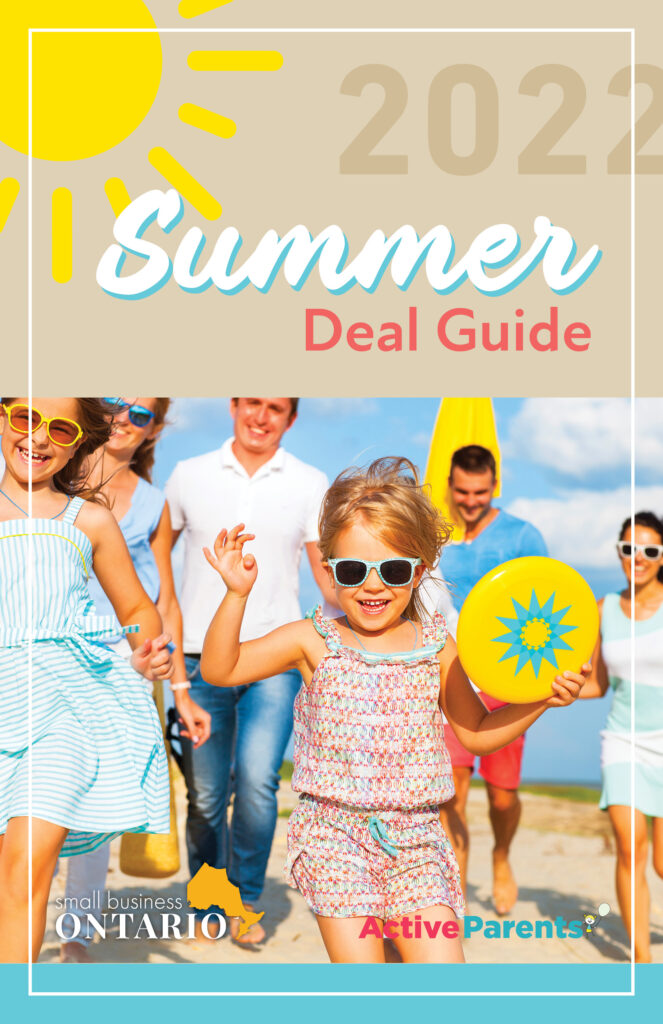 2022 Summer Deals Guide Cover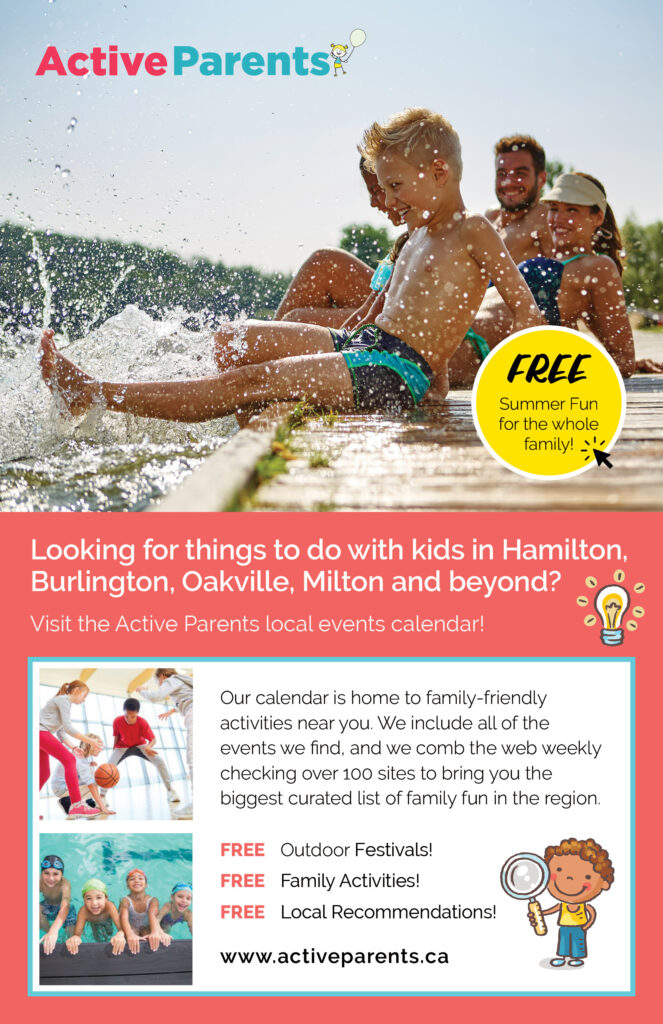 Affordable, Full-Colour Half-Page Ads
Choose a full colour 1/2 page ad to showcase an eye-catching visual plus copy to promote your summer events, activities and special offers. Includes an image, copy and a clickable link. Half-page ads are $30 each. Perfect for businesses, restaurants, event promotion and service providers.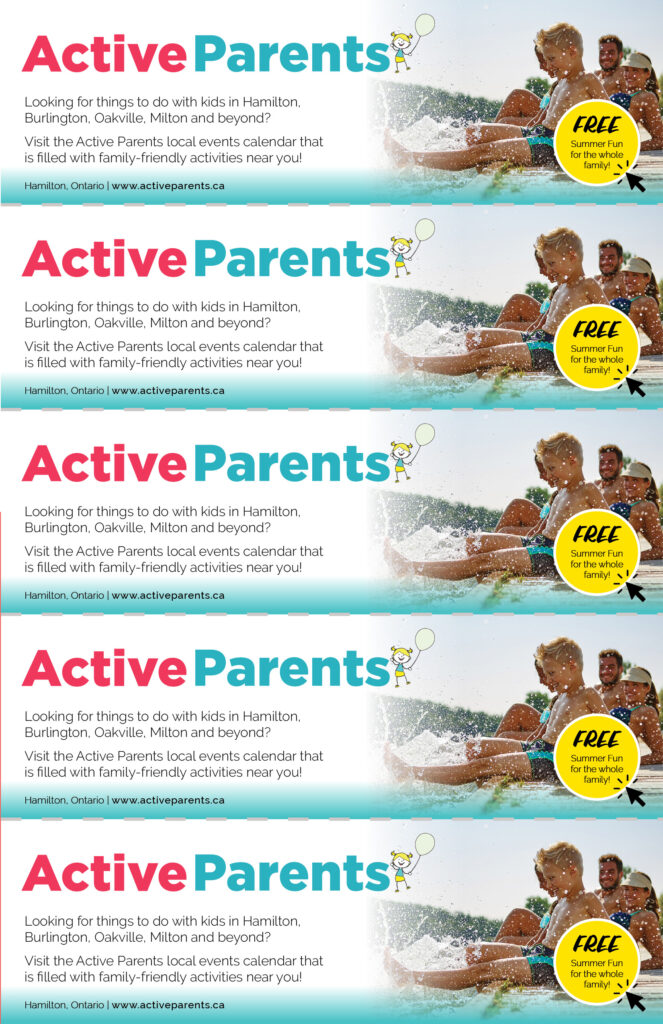 1/5 Page Ads Are Free
Our full colour 1/5 page ad offers great awareness at a compact size! Includes an image, copy and a clickable link. Free!
With our reach, our free ad placement options and our affordable prices for high-impact ad blocks you can't afford to not be in our 2022 Summer Deals Guide! Get started by filling out the form below and our marketing team will be in touch to get your ad planned and proofed.
Thank you to everyone who joined our Summer Fun Guide! Submissions are now closed, but keep your eyes peeled for the Fall Guide. Subscribe to stay up to date.