Gymnastics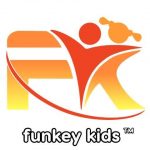 Business Description:
Funkey Kids strives to develop confidence and a positive self-image in a fun and challenging environment.
Using our specialized equipment and positive reinforcement Funkey Kids helps kids develop good habits in the area of physical activity and healthy living. Children leave Funkey Kids feeling happy, confident and energized!
With 19+ locations in Ontario to choose from, our public classes allow parents and caregivers to see and/or participate in their child's development first hand! Classes are held throughout the day or evening, weekly and on weekends in a variety of environments including local community centres, Funkey Kids venues, dance studios etc.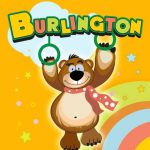 Business Description:
Gymalaya Burlington offers recreational gymnastics classes with state-of-the-art equipment designed specifically for young children.
Our programs are divided into the following categories:
TinyGym for infants ages 4 to 10 months
BabyGym for infants crawling to 18 months
TotGym Parent and child classes for toddlers ages 18 months to 3 years
KinderGym Preschool gymnastics classes for children ages 3 to 5 years
JuniorGym Recreational classes for children ages 5 to 7 years
SeniorGym Recreational classes for children ages 7 to 10 years
Advanced Recreational classes for children ages 5-10 years
AcroGym for young gymnasts and dancers ages 6 to 10 years
Girls FitGym (a combination of gymnastics and fitness) for 7 to 12 years
Parents can sit in our modern and sophisticated viewing area, watch their kids, read a magazine or chat with their friends while their kids are participating in a gymnastics class. For more information on our class schedule, please visit our website.
Gymalaya also offers fun age-appropriate gymnastics birthday parties and seasonal camps all led by our qualified coaches.
Celebrate your child's birthday party at Gymalaya!
Your child and their friends will hop on the 40-foot tumble trampoline, flip over the obstacle course, swing on the bars and play special parachute games during this fun-filled gymnastics event.
For complete Birthday Party packages, please visit our website.
Seasonal Camps
For details on Winter, March Break and Summer camps, please visit our website.