Funkey Kids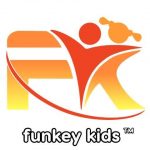 Business Name:
Funkey Kids
Business Description:
Funkey Kids strives to develop confidence and a positive self-image in a fun and challenging environment.
Using our specialized equipment and positive reinforcement Funkey Kids helps kids develop good habits in the area of physical activity and healthy living. Children leave Funkey Kids feeling happy, confident and energized!
With 19+ locations in Ontario to choose from, our public classes allow parents and caregivers to see and/or participate in their child's development first hand! Classes are held throughout the day or evening, weekly and on weekends in a variety of environments including local community centres, Funkey Kids venues, dance studios etc.