Aspects of Dance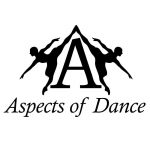 Business Name:
Aspects of Dance
Business Description:
JAZZ · TAP · BALLET · ACRO · HIGHLAND · CONTEMPORARY MUSICAL THEATRE · TARTAN TOTS · TINY TOTS
Recreational  |  Pre-Competitive  |  Competitive
At Aspects of Dance we pride ourselves on providing the best training with talented, caring, qualified instructors to encourage, inspire and challenge all of our students. Our goal is to make your child be the best they can be. We believe that dance builds confidence, self esteem and discipline. Let us nurture your child through dance in our fun and loving environment.